Next Steps
Greg Norman says LIV Golf discussing women's series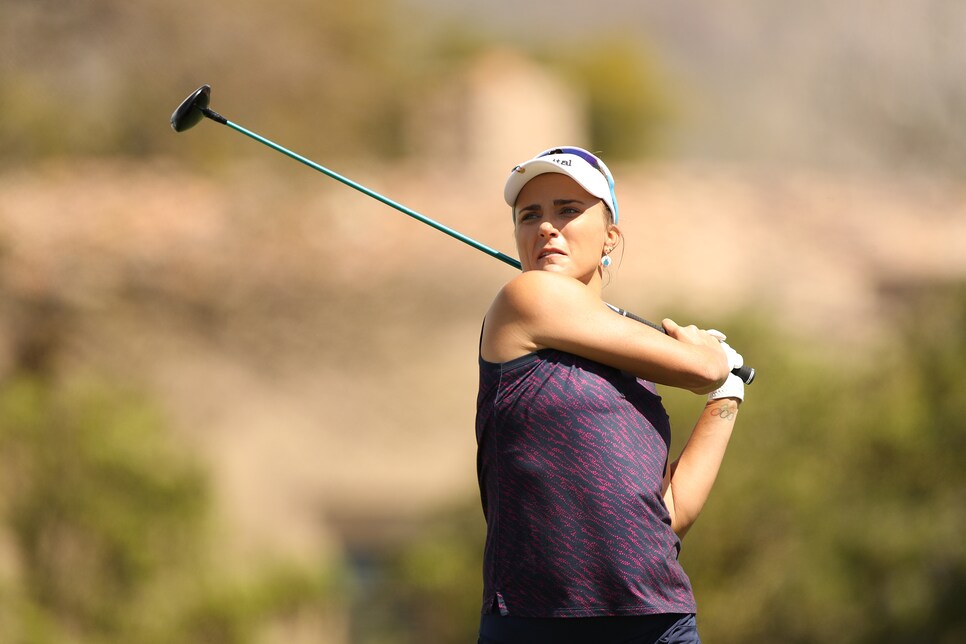 In its debut season last year, LIV Golf managed to sign a list of PGA Tour stars from Brooks Koepka, Dustin Johnson and reigning Open champion Cameron Smith. Officials with the rival league said they would also, eventually, turn their attention to the biggest stars in women's golf. Could that be happening sooner rather than later?
That's the word from LIV commissioner Greg Norman. Speaking Thursday ahead of the rival league's Australian debut tournament, LIV Golf Adelaide, Norman said LIV officials had earmarked a women's series as a future project.
"That is a discussion we have internally on a regular basis. I have personally had discussions with individual LPGA Tour players, Ladies European Tour," Norman said at The Grange Golf Club in Adelaide. "They love what our product is showcasing. They ask all the time, 'How can we get involved?' We'd love to see a LIV ladies series."
No timeline was given, but Norman, a two-time Open champion and former World No. 1, said a standalone women's league would be discussed once LIV Golf gets through its sophomore season. Last year, LIV Golf, which is funded by Saudi Arabia's Public Investment Fund, debuted with eight tournaments featuring 54-hole formats and $20 million individual prize purses.
"From our perspective, last year was a beta season," Norman said. "Our focus is … 2023 and going forward we're looking what are the best opportunities to build on."
Golf Saudi is already heavily involved in women's golf. It hosts six events on the Ladies European Tour, called the Aramco Series, with one of those events held in the United States. American players such as Lexi Thompson, Danielle Kang, Nelly and Jessica Korda, and Alison Lee have teed up in Golf Saudi events, as have international stars such as Lydia Ko, Brooke Henderson, Atthaya Thitikul, Anna Nordqvist, Minjee Lee and Leona Maguire.
As previously reported by Golf Digest, sources close to the LPGA have pointed to Thompson as Golf Saudi's top target. That's because she already played in Golf Saudi's tournaments and is represented by GSE Worldwide, the agency whose clients make up about a quarter of LIV Golf's membership. Sources also say Nelly and Jessica Korda are seen as potential signees due to their marketing power; they both have competed in the Aramco Series. However, both Nelly Korda and Thompson were non-committal when asked last fall.
"I mean, right now that's kind of speculation," Korda said at the New York-Aramco event. "As a player I don't really know and that is not in my hands. That's for the tour commissioner." Added Thompson: "Yeah, exactly. I mean, the talks are out there that that might happen but hasn't been brought to us.
LPGA Tour commissioner Mollie Marcoux Samaan has previously said she would listen to any pitch, from Norman and LIV Golf or others, if it was lucrative.
"I would engage in a conversation if it would achieve our aim of promoting women's golf, but there needs to be input from players and sponsors. There's a lot of factors to consider before we do business with LIV Golf."