Tiger Watch
Greg Norman confirms the staggering amount of money Tiger Woods turned down from LIV Golf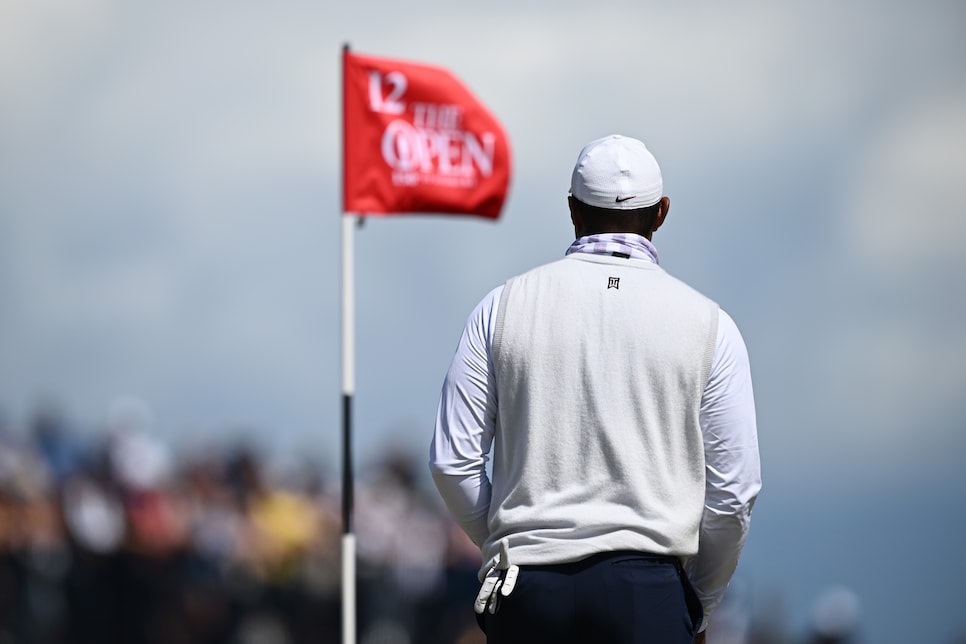 Greg Norman repeated on Monday that Tiger Woods turned down a staggering offer to join LIV Golf.
Appearing on "Tucker Carlson Tonight," the LIV CEO was asked about a reported $700 million to $800 million deal to lure the 15-time major champ away from the PGA Tour.
"The number has been out there, yes," Norman responded. "Tiger is a needle mover. So of course you've got to look at the best of the best. They originally approached Tiger before I became CEO, so yes, that number is somewhere in that neighborhood."
To be clear, Norman said nothing new in that response. In June, he told the Washington Post that Tiger had turned down a "mind-blowingly enormous" amount in the "high nine digits." Still, it zeros in on a figure that many found hard to believe.
Then again, it makes sense that Woods, still arguably the world's most famous athlete, would receive the new league's biggest offer by far even if his golf is limited these days. In recent months, LIV has reportedly doled out $200 million to Phil Mickelson and more than $100 million to Dustin Johnson and Bryson DeChambeau.
Throughout this time of turnover, though, Woods has remained consistent in his stance against the Saudi-backed league. To the point where DeChambeau recently said Woods hasn't spoken to him since he defected from the PGA Tour.
"The players who have chosen to go to LIV and to play there, I disagree with it," Woods said at the Open Championship last month. "I think that what they've done is they've turned their back on what has allowed them to get to this position."
In contrast, Tiger turned his back on LIV. Despite being offered nearly a billion dollars.