The Loop
Great Britain's Lizzy Yarnold wins gold in skeleton after nearly dropping out due to dizziness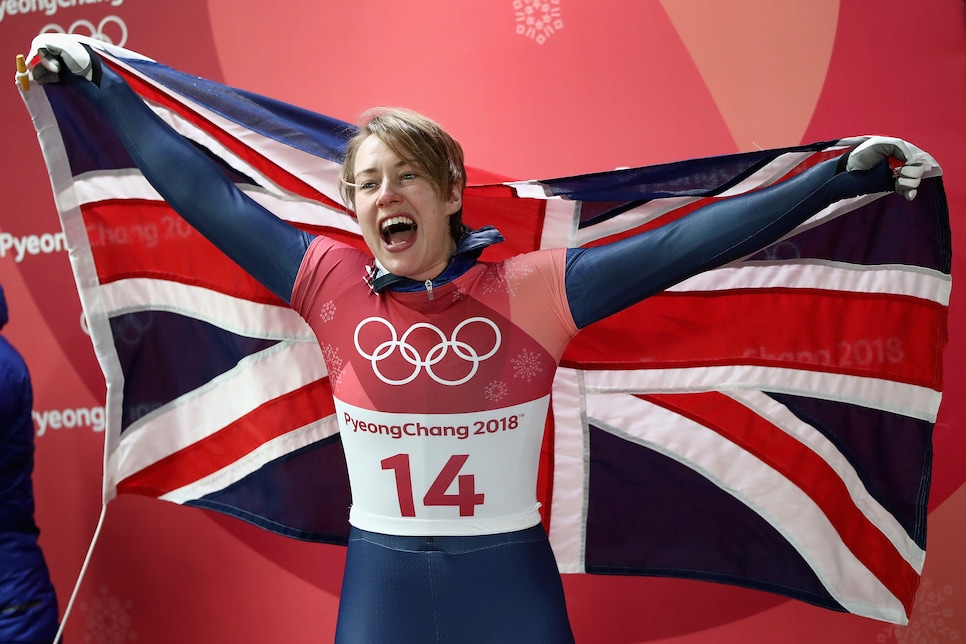 Every Winter Olympics, many of us get excited when we flip on the TV and Luge is on. It looks dangerous as hell, as racers fly around the icy track at breakneck speeds on their backs. Just when you think, "wow, this looks unsafe", Skeleton comes on, and racers do the exact same thing as Luge, but headfirst. Fun!
As if the event wasn't scary enough, Great Britain's Lizzy Yarnold had to deal with bouts of dizziness during the gold medal race in South Korea on Friday night, needing help off the track from a Great Britain support staff member after her first two runs. Yarnold, who has been struggling with a chest infection, told The Telegraph that she nearly dropped out of the competition altogether after her first run of the women's Skeleton first heat on Thursday:
"After the first run yesterday I was almost at the point of pulling out," she said. "My chest infection was stopping me from breathing. If it wasn't for my physio telling me to go down again, I'm not sure I would be here today."
Despite the lack of oxygen, Yarnold went down for her final run anyway, winning gold with a time of 51.46 seconds. It's her second-straight gold medal in the event, making the 29-year-old the first British athlete to win two Winter Olympic titles. Legendary stuff.
"I was dizzy, I couldn't breathe. I have no idea what happened. I've been ill for a week. Now I'm going to sleep for weeks," she said.
Her incredibly successful 2018 Olympics also came after Yarnold quit the sport in 2015 after winning her first gold at the Sochi games in 2014. Returning looks like it was the right move, especially considering she was chosen to be her country's flag bearer at last week's opening ceremony. Not a bad few weeks for Yarnold, some would say. Now please, Lizzy, go get some sleep.