News
Grayson Murray tells why he ditched Twitter, taking one last shot at the 'haters' on his way out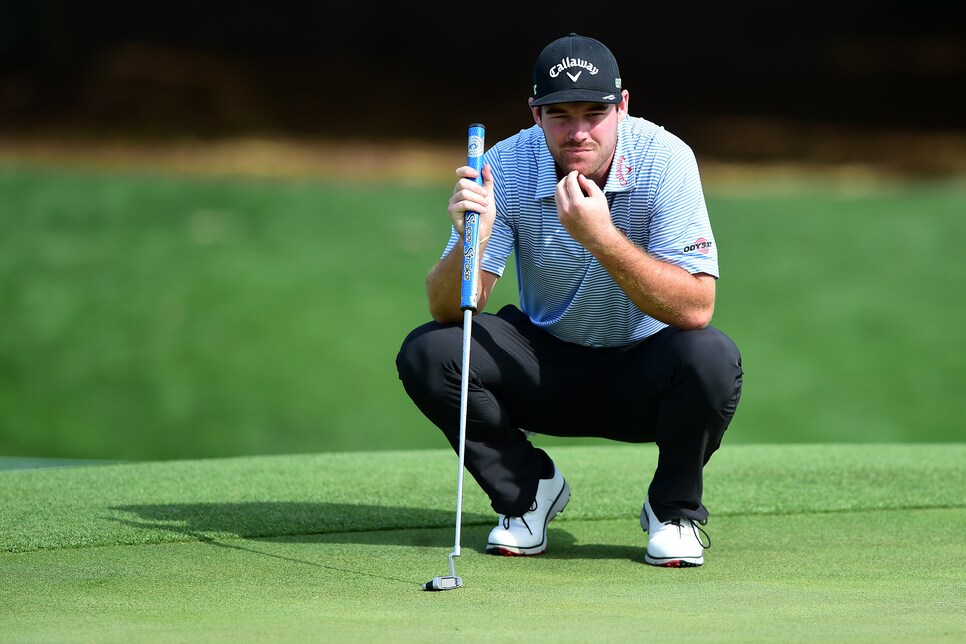 PONTE VEDRA BEACH — You can often tell a lot about a player from his social-media profile.
Grayson Murray will instead stick to concentrating on golf, for now, after deleting his Twitter account on Monday (though his Instagram and Snapchat live on).
The move came a day after the mid-round firing of his caddie, Mike Hicks, at the Wells Fargo Championship—and subsequent heated back-and-forth on Twitter trying to explain the situation.
"I'll go back on Twitter when it's fun again," Murray said Wednesday from the Players Championship, where he is making his first appearance in the event. "It's not fun right now. Just a bunch of haters; they got nothing better to do than sit there and talk crap, and they know I'm going to respond, because I'm not a robot. I like to chime in. I like to interact with my fans, but for me, I interacted with haters."
It wasn't the first time. The 23-year-old has become a lightning rod for controversy when it comes to social media, specifically Twitter.
Then came Sunday's ugly episode at Eagle Point, where Murray canned Hicks, veteran tour caddie, at the turn during the final round.
Murray has known Hicks, who caddied for Payne Stewart at his 1999 U.S. Open victory, since he was 10. The two worked together the last two years after Murray graduated from 2015 Web.com Tour School and earned a PGA Tour card via the Web.com Tour finals.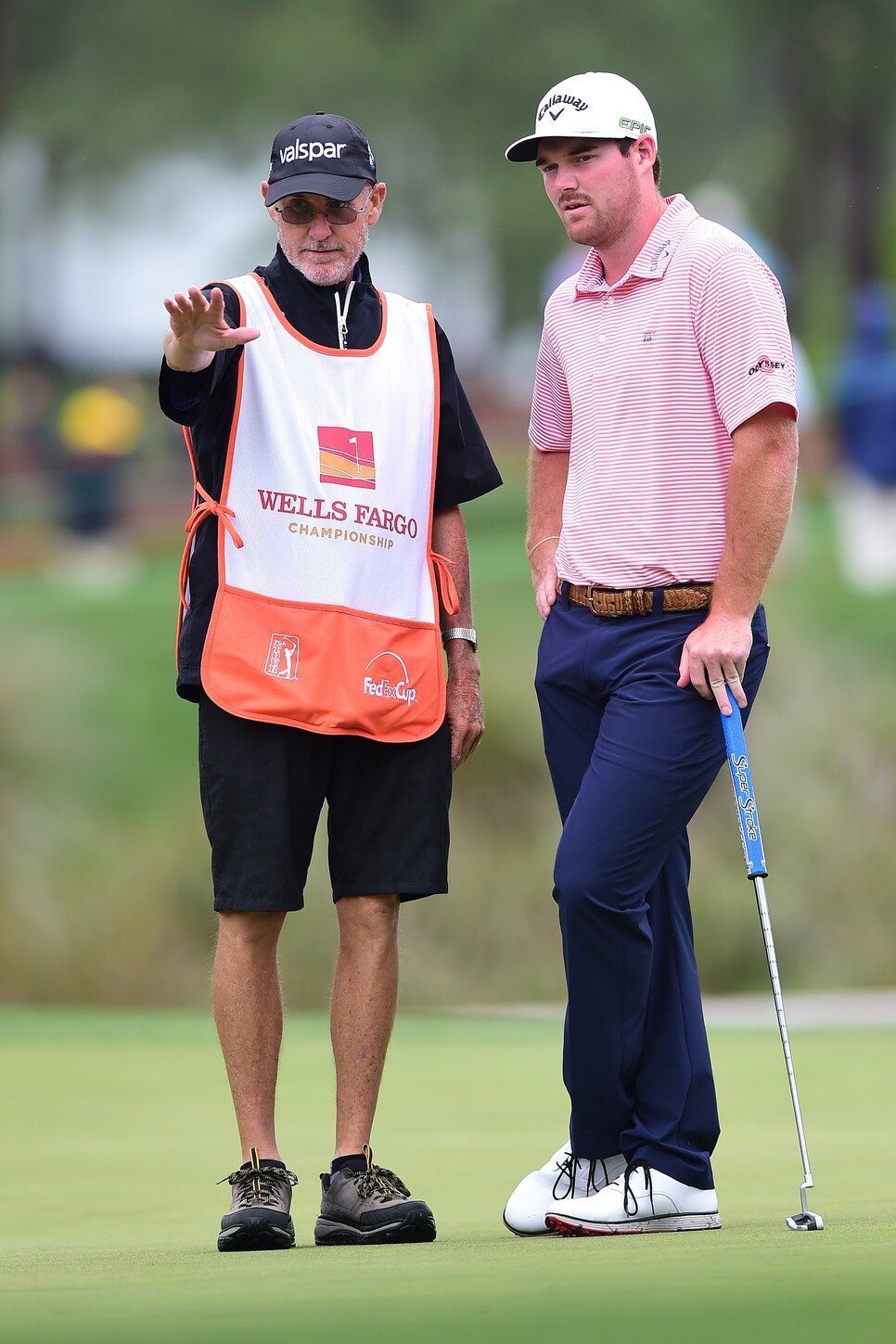 But Murray has struggled this season with just three top-25 finishes and seven missed cuts in 15 starts. The on-course relationship between Murray and Hicks had also been heading south for some time, according to Murray.
It boiled over after multiple on-course arguments at Wells Fargo. Hicks dropped the bag in the middle of the ninth fairway and told Murray to "go find someone else."
"It's difficult, but it's the reality of our sport," Murray said Wednesday. "It happens all the time. It doesn't really happen on the course like that but it does happen all the time. It's a working relationship. You're going to get into arguments. I'm trying to make a living. He's trying to make a living.
"The frustration was built up for a month with both of us. It got the best of both of us. It's too bad it happened that way, but I'm moving forward. I'm excited with where my game is headed. There are a lot of good caddies out here. It'll be good for me to experience something new."
Bobby Williams, who normally caddies for Bobby Wyatt, will be on the bag this week for Murray. Beyond that, Murray hasn't decided who will take over.
He also hasn't decided when he'll go back to Twitter, saying only that he'll go back to it eventually.
"It's more a joke for me," Murray said. "I don't take anything personal. But when it starts to become they attack me for other things, you can't win. You can't attack them back. If I just sit there and don't respond, I feel like I can't tell my story. So I feel like I'm just better not being on it for now."