News
Grayson Murray fired caddie mid-round at Wells Fargo Championship, according to report (Update)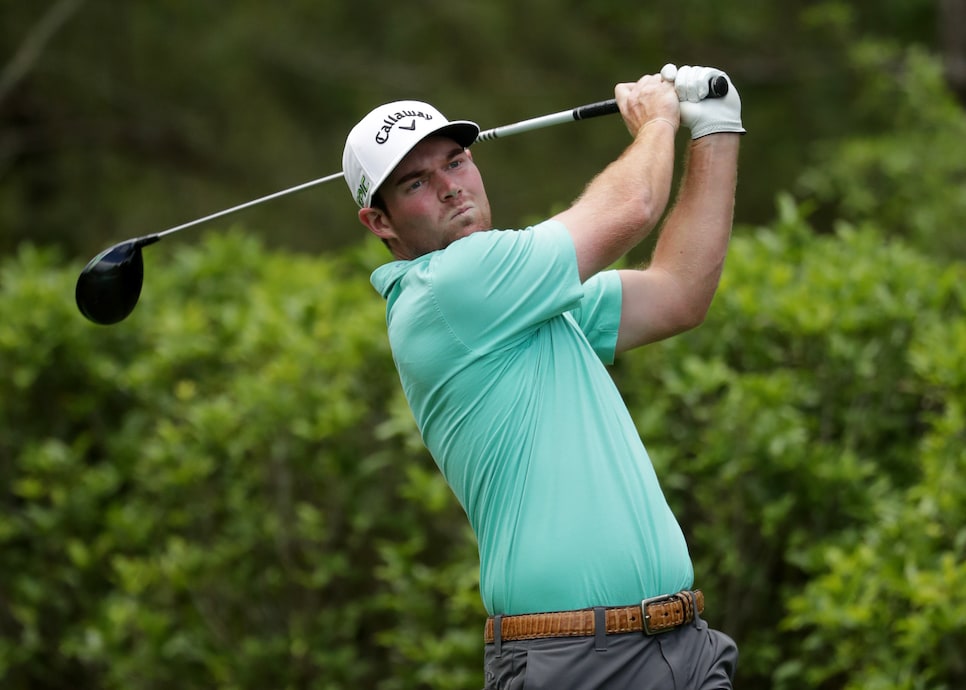 For a rookie that has just three top 25s in 15 appearances, Grayson Murray has frequently found his name in the news in 2017. From calling out Bryson DeChambeau for a WD, telling his fellow pros they have boring social media accounts and beefing with European players over world ranking points, Murray has not shied away from ruffling feathers in his first year on tour. This latest report will add to that divisive reputation.
According to WRAL.com, Murray fired veteran caddie Mike Hicks mid-round on Sunday at the Wells Fargo Championship. Hicks -- who won with Payne Stewart at the 1999 U.S. Open, and has looped for Greg Norman, Justin Leonard and Steve Stricker -- and Murray got into an altercation after Murray's bogey on the eighth hole at Eagle Point. Following the ninth hole, Hicks dropped the bag, handed the caddie bib to a friend of Murray's in the gallery, and walked off.
Murray, who was amongst the leaders on Thursday with a 67, played the final nine in three over, finishing T-63.
It's not the first time a player and caddie have parted ways mid-round. Just two years ago, Robert Allenby and Mick Middlemo had a public dustup at the RBC Canadian Open, forcing Allenby to bring in a spectator to carry the bag.
UPDATE: Murray posted the following message on Twitter Monday night: