Short Game
Graham DeLaet has short game anxiety. Do you, too?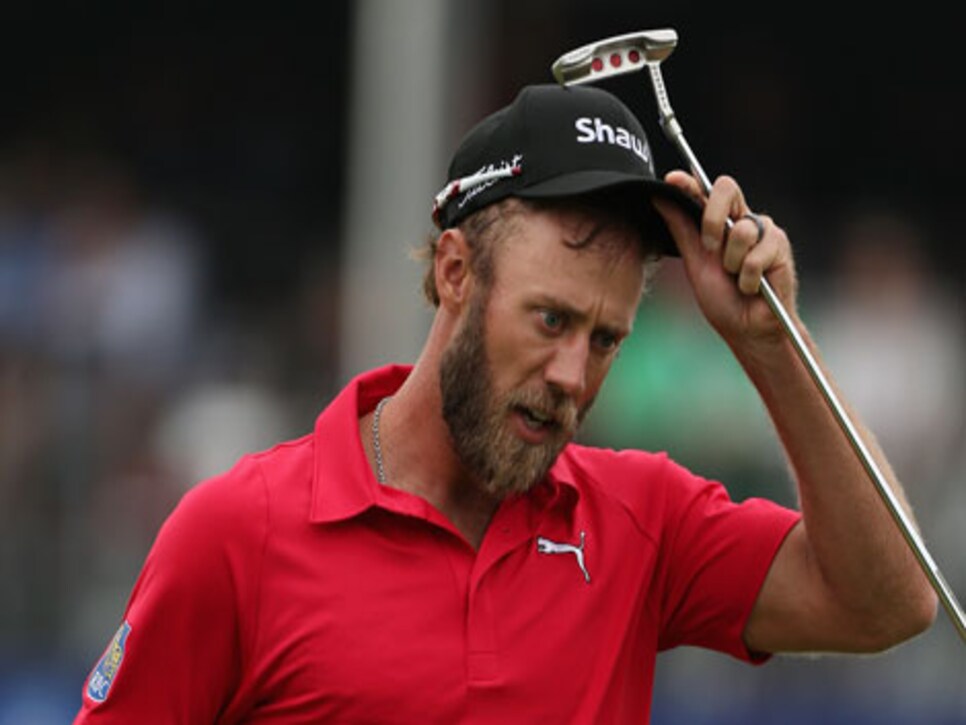 Golf is hard enough when you're feeling super confident about your game.
But when you're terrified to miss a green? It's time to take a break.
PGA Tour player Graham DeLaet took the unusual step of going to Twitter to announce he was withdrawing from the Memorial to address a bad case of chipping "anxiety" -- code for the yips.
Chipping yips are devastating for any player, because there are way fewer options for fixing them. Players with putting problems can move to a fat grip, different hand position or heavier head -- and the putter is only working along the ground. Controlling short game shots requires precise contact with the ball and the ground on a variety of different lies.
Still, it isn't hopeless. Golf Digest 50 Best Teacher Kevin Weeks has worked as a short game consultant with dozens of Tour players, and says the trick is to make a technique change radical enough that it convinces the mind you're doing something totally different. "Practicing the same thing you already do over and over again isn't going to make it any better," says Weeks, who is based at Cog Hill Golf & Country Club in Lemont, IL. "Tiger Woods won a lot of tournaments taking a steep angle into the ball on a chip shot. He totally changed how his shoulders moved, and made his swing rounder. To make that change for yourself, put a towel under your left upper arm, keep your right arm behind you, and hit one-handed shots. You'll be forced to use your body more instead of your arms, and make that different, rounded move."
In the case of tour players, they have one major advantage the average hacker doesn't: World-class talent. "Anybody who made it to the tour has amazing skills," says Weeks. "Those guys can watch somebody do something and copy it right away. It might not be as 'perfect' as the way they did it before, but they can get it up and running amazingly fast. That's what Tiger did when he came back from his problems. He looked like a different guy. When you see Graham again, the same thing will probably be true. He won't be doing it the way he used to."