The Loop
Got $50,000 to spare? Greg Norman has some investment ideas for you
You know Kickstarter, right? The website for raising "crowdsourced" money from individuals to finance movies, art projects and the like? Golfer Greg Norman is an investor and adviser in a new outfit aiming to do the same thing with small businesses in the sports and entertainment world.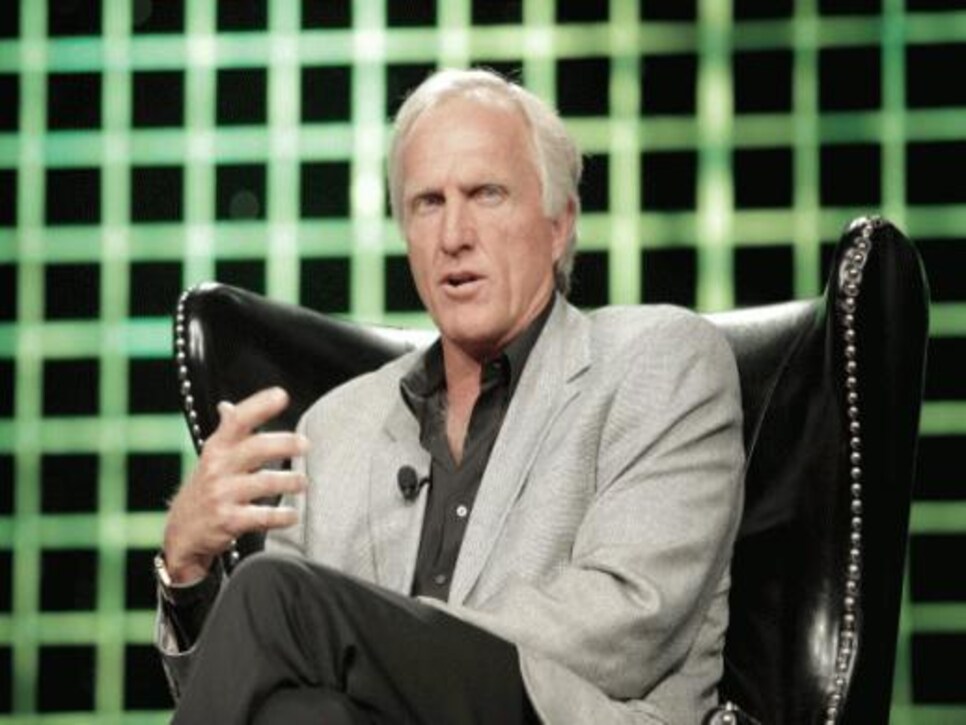 No, it's not called Sharkstarter, though that would have been great. It's called Alchemy Global, and its goal is finding "accredited investors" who'll cough up $50,000 and more to back its clients.
To be an accredited investor, you need $1 million in liquid assets or more than $200,000 in income for each of the past two years, explains Alchemy Global CEO Andy Brusman.
You should also be willing to kiss your $50,000 investment goodbye. Make no mistake: These are not blue-chip companies. Nobody's claiming they are. But it's worth repeating. These are not blue-chip companies. Your investment is "not liquid," Brusman notes. "If losing this money is going to cause you true heartache, if it's going to affect your life, then you should stay away."
Right now Alchemy Global's web site is pitching three investments: a Brooklyn company that sells protective soccer gear, a Colorado sports-bag maker, and a Florida compression-sportswear brand.
Brusman says the company is in talks with one golf-related technology startup and he expects there will be more, though he concedes the game is "not an easy space to succeed in right now." The reason: golf's stagnant participation numbers.
Alchemy Global will collect a fee from clients for raising their money, and it may take an ownership stake in them too.
Along with Norman, the company lists a handful of other high-profile investors. They include tennis stars Boris Becker and Jim Courier, former Nike executive Peter Ruppe, and Todd Ruppert, former CEO of T. Rowe Price Global Investment Services. A press release about the company went out yesterday.
Can there really be that many investors who'd go online and commit $50,000 or more to little companies like these?
Says Brusman: "You'd be shocked at how many there are."