News
Golf's new Champ, a legend passes away and a "Caddyshack" festival launches: What you missed this weekend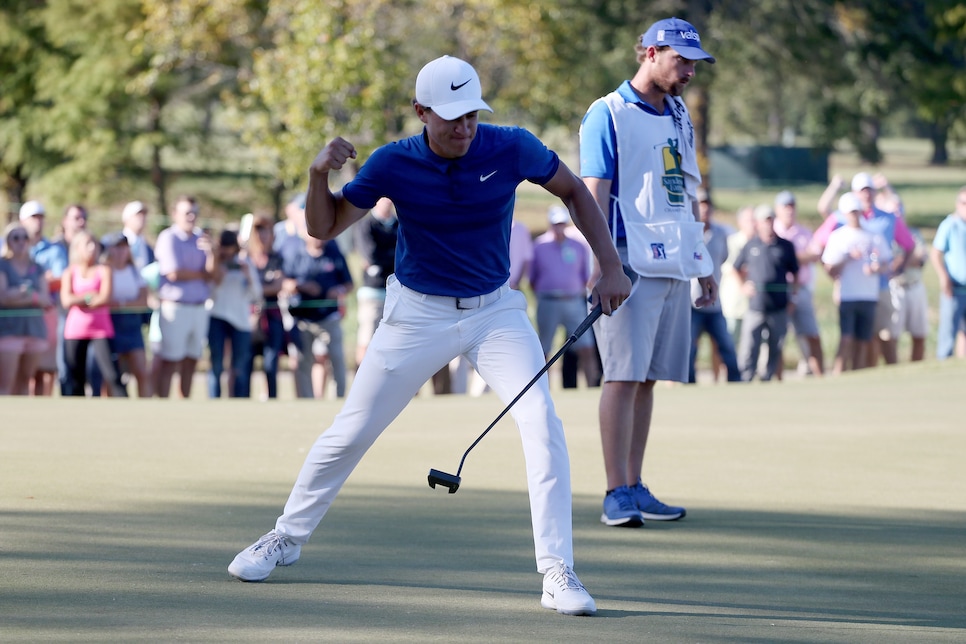 Welcome to the Dew Sweeper, your one-stop shop to catch up on the weekend action from the golf world. From the professional tours, trending news, social media headlines and upcoming events, here's every golf-related thing you need to know for the morning of Oct. 29.
It takes a special cat to get golf fans to care about an alternate event, especially so when said event falls on an NFL Sunday. In more ways than one, Cameron Champ delivered a shattering performance on Sunday afternoon.
Champ, the PGA Tour rookie whose "That went WHERE?" drives have become must-see spectacle, ran away from the field at the Country Club of Jackson with five birdies in his last six holes to win the Sanderson Farms Championship by four.
"It just means everything," said Champ, who turned pro a season ago. "All the hard work over the years, all the sacrifice my family has made for me to be able to have this opportunity. This last year has been just amazing. I was in school this time last year, made it through Q-School, Web.com Tour, now PGA Tour winner, it's just unreal."
Despite breaking his driver 30 minutes before his tee time, Champ was a tour de force with the big stick, averaging 343.1 yards on Sunday. However, while the Texas A&M product paced the tournament in distance, the 23-year-old proved he's no one-trick pony, posting a 4.020 strokes gained/putting figure in the fourth round, highlighted by one-putting the final six holes.
Champ remains a raw product, and golf's not short on fledgling firepower. Nevertheless, with card security through 2021 and invitations to the Tournament of Champions, Players Championship and PGA Championship, Champ and his sensational power are no longer a sideshow: they're on the precipice of becoming a prevailing storyline for years to come.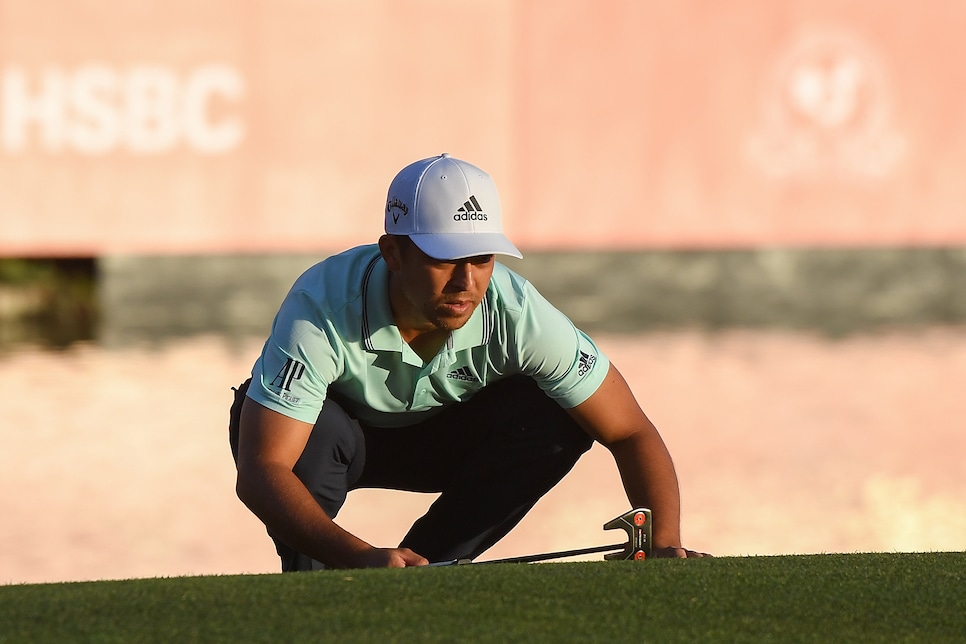 Schauffele's sweet birthday gift, and a U.S. first
Xander Schauffele began the week with a birthday. He ended it by adding another notch to his big-game belt.
The 2017 Rookie of the Year closed with three birdies, including one on the first hole of sudden death, to defeat Tony Finau at the WGC-HSBC Champions.
"It's a lot to take in honestly," Schauffele said. "I didn't have an incredible Asian Swing up until this point, so I think that flight home will be a little bit more special."
Schauffele, who turned 25 on Thursday, overcame a three-shot deficit to grab his third victory in the past 21 months. Though Schauffele didn't win in his sophomore season on tour in 2018, he's quickly built a reputation as a prime-time player, posting runner-up finishes at Sawgrass and Carnoustie along with a respectable T-6 at Shinnecock Hills last summer. With a WGC title in tow, don't be surprised if the X-Man hits major paydirt in 2019.
Also of note: The United States became the first country to have four players conquer the four World Golf Championships, as Phil Mickelson won the Mexico Championship, Bubba Watson triumphed at the Dell Match Play and Justin Thomas prevailed at the final Bridgestone Invitational. Alas, last we checked, the WGCs don't factor into Ryder Cup scoring.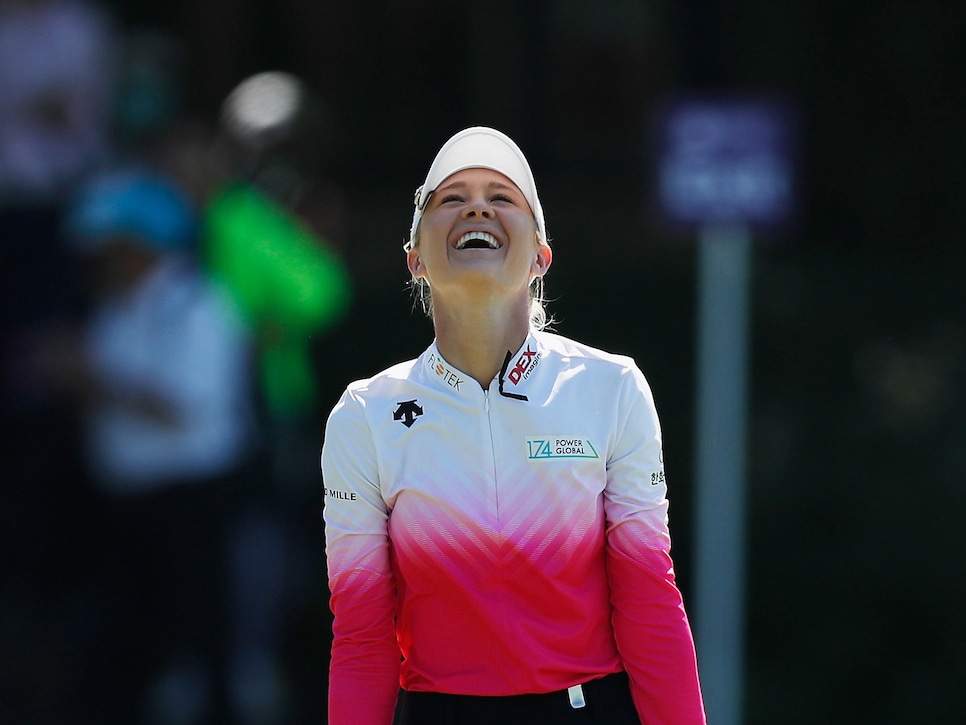 The Kordas join rare company
Jessica Korda is the proud owner of five LPGA victories. Judging by her reaction on Sunday morning, she's an even prouder sister.
Jessica's sister Nelly recorded a bogey-free 68 at Ta Shee Golf & Country Club for a two-stroke victory over Australia's Minjee Lee at the Swinging Skirts LPGA Taiwan Championship, the first win in Nelly's young career.
"Truthfully, I cannot put it into words," the younger Korda said. "It still hasn't hit. It's definitely one of the best days of my entire life. I can finally check that off of my list, winning an LPGA event, something that I dreamed of ever since I started playing."
With Nelly's W, the Kordas became just the third siblings to each claim LPGA titles. A fate that left Jessica in a nervous fit watching from Florida.
"She was saying how proud of me she is, and you know, she was crying probably more than me today," Nelly said. "But it's a bond, like that you just can't even think of. She's definitely my best friend. She's been there every step of the way. She knows exactly what I've gone through this year."
Nelly is the second youngest winner on the LPGA Tour in 2018, and the ninth first-time winner this season.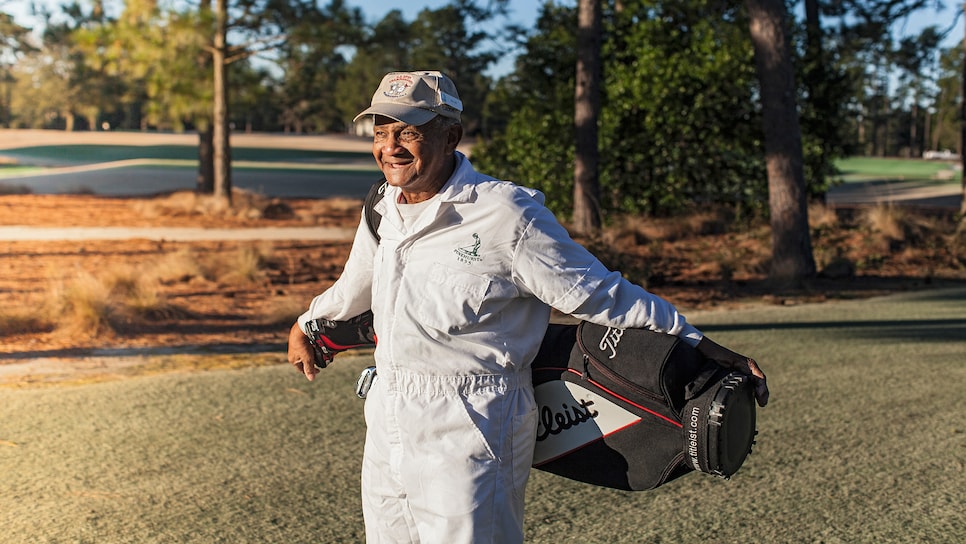 Legendary caddie passes at 85
On Sunday Pinehurst announced that Willie McRae, a legendary caddie who worked at the North Carolina resort for 75 years, had passed away.
"He's one of the many parts that make up the fabric of Pinehurst," former Pinehurst president Don Padgett II told Pinehurst.com. "He cares dearly for the place, he's proud to have been a part of it, he loves it and has a great deal of gratitude for being able to spend all these years here. And it has always shown in the way he has treated people."
McRae began looping in 1943, carrying the bag for tens of thousands of golfers, including four U.S. presidents, a handful of professionals and a litany of celebrities.
"It makes you feel like you're somebody," McRae said of his profession when he spoke during an interview with Golf Digest last November. "That's one of the greatest things, you know. You meet so many nice people. You would never meet the people if you were on a job. This is one of the best jobs you can really have. I started and I enjoyed it. Thank God for it."
McRae's son, Paul, is a long-time instructor at the Pinehurst Golf Academy, and his grandson, Darick, became a full-time caddie at the resort in 2001.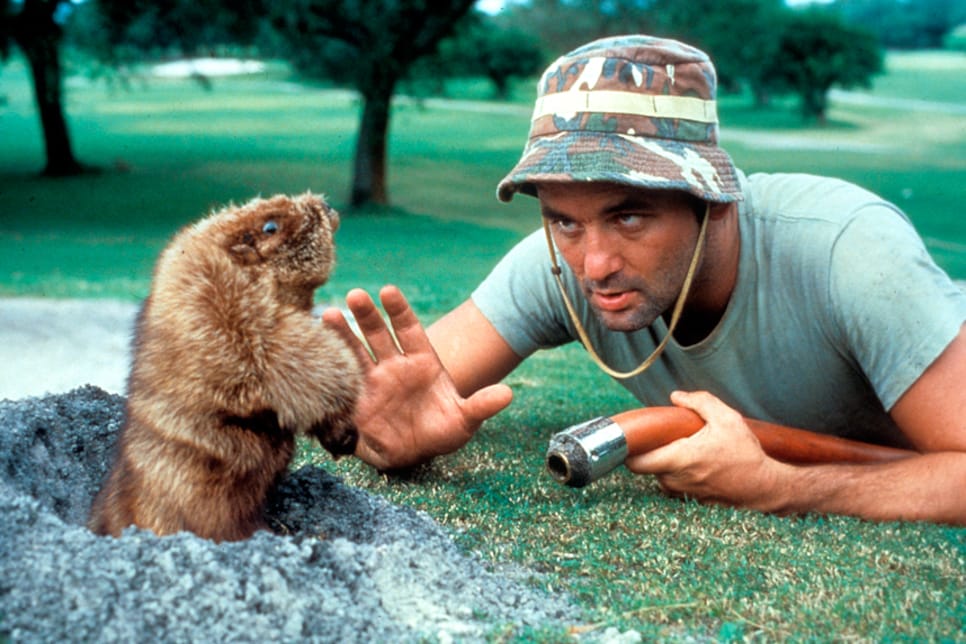 Orion Pictures/Getty Images
"Caddyshack" festival to launch
Here's a Cinderella story for you.
On Saturday organizers announced that "Caddyshack Fest" will launch next summer in Kentucky, a celebration of all-things Bushwood.
"We drove out to this golf course in Louisville, and this place is perfect," planner Will Russell told Entertainment Weekly. "We're going to have golf cart races and costume contests and a dance party. It's going to be just a blast. We published the Facebook page today about 3 p.m., and last I looked it had about 200 followers already, so I think it's going to be a huge hit."
If this sounds like a half-baked idea—which would be in line with the movie's ethos—Russell has been the mastermind for the successful "Lebowski Fest," which has been running since 2002 and attracted almost all of the movie's main cast.
Which begs the question...
"Well, obviously, he is the one," Russel said of you-know-who. "Bill Murray is our dream guest, and his son just got a job coaching [basketball] for the University of Louisville."
So they got that going for them, which is nice.