News
Golf's moonshot: PGA Tour announces new official stop in Japan with space pioneer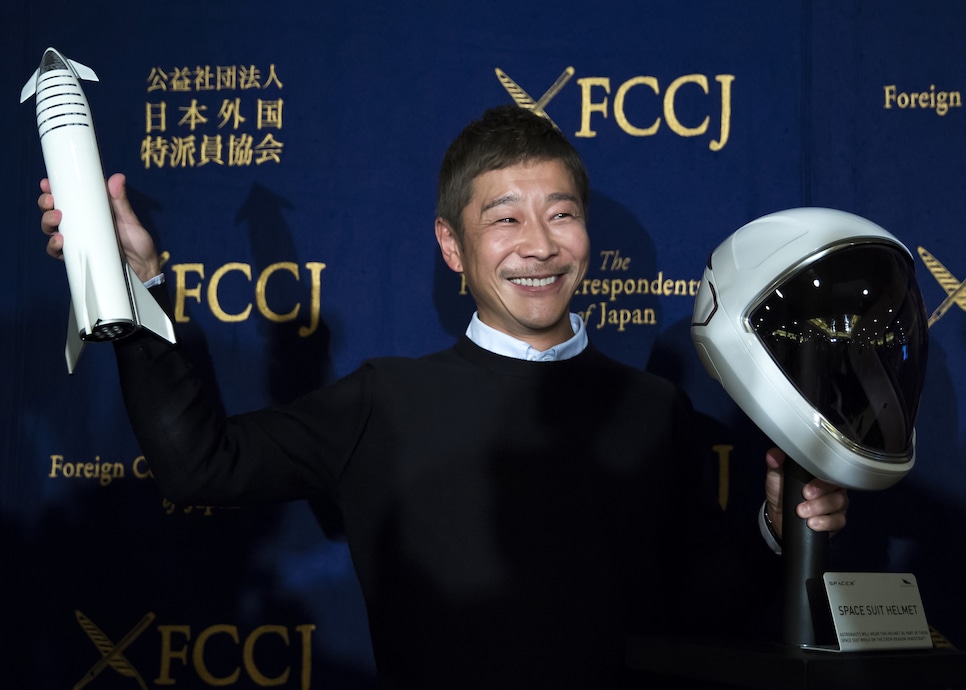 Yusaku Maezawa fancies himself a space pioneer. He's hoping his new collaboration with the PGA Tour moves golf into the stratosphere in his native country.
Maezawa, the founder of the Japanese fashion website Zozotown who was recently tabbed as first commercial passenger to attempt a flight around the moon with SpaceX, announced on Tuesday that the first official PGA Tour event is coming to Japan in the fall of 2019.
"I think this will be the first PGA Tour sponsor that is going to the moon," Maezawa said through an interpreter. "I haven't decided who I will take to the moon with me yet. I would like to talk to many people with an open mind."
The tournament, named the Zozo Championship, is set for Oct. 24-27, and will be part of the tour's Asian Swing through South Korea and China. The Zozo will replace the CIMB Classic.
The move coincides with golf's participation in the 2020 Tokyo Olympics, hoping to raise the sport's profile in the lead-up to the Summer Games. The tour signed a six-year deal with the event, which will boast a $9.75 million purse and a field of 78, along with 10 players from the Japanese Tour and eight special exemptions. The Zozo will take place at the Accordia Golf Narashino Country Club in Chiba prefecture, just outside Tokyo.
At the event were Japanese stars Hideki Matsuyama and Isao Aoki, the latter who was the first Japanese player to win a tour event.
"Finally this day has come," the 76-year-old Aoki said. "If I were younger, I'd like to play in a PGA tournament in Japan. I wish this day had come earlier."