Golfers Who Give Back
Clay Walker's fight against MS is personal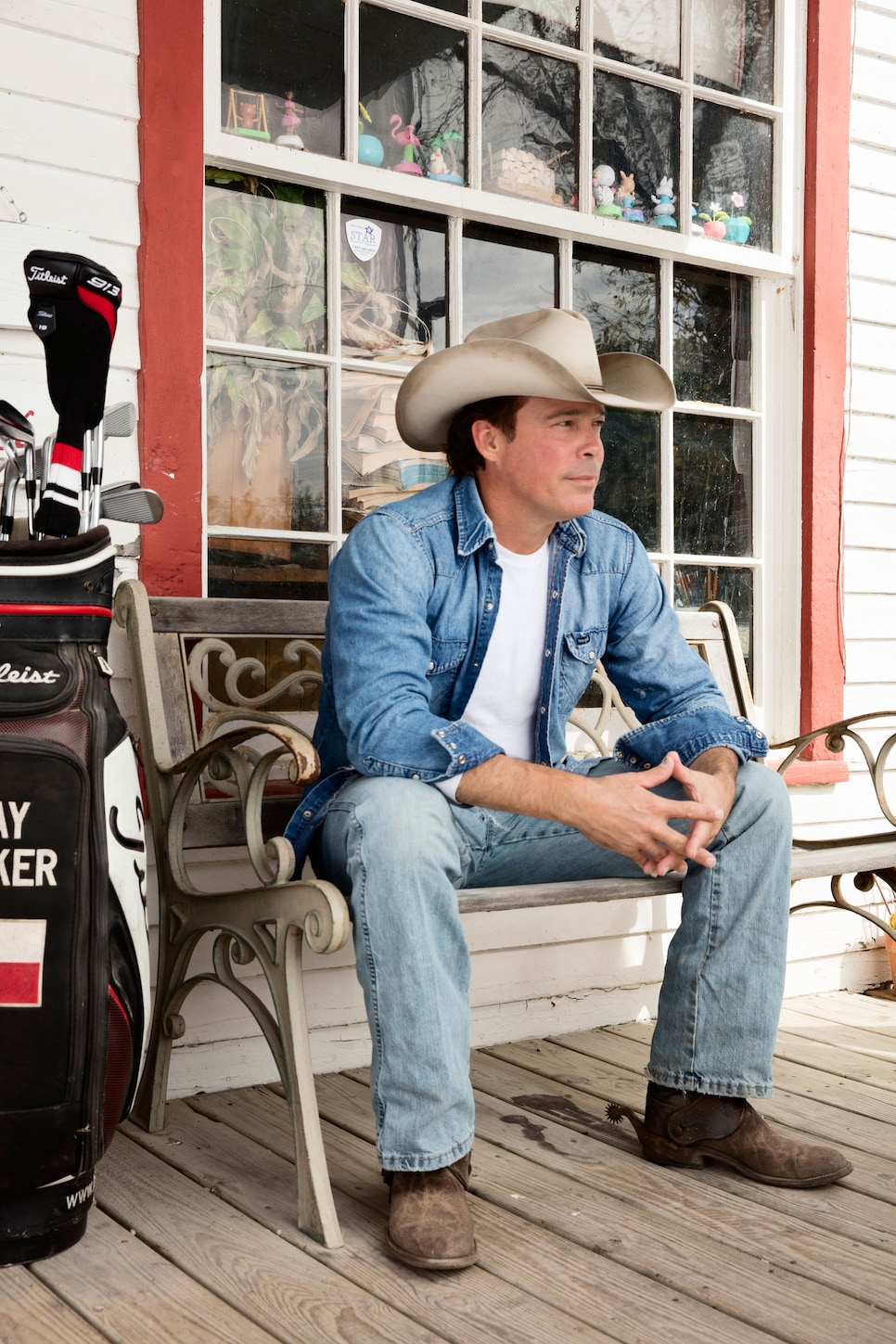 We're proud of what golf does for charity, which is why 2018 is the sixth year Golf Digest is celebrating Golfers Who Give Back, partnering with the AT&T Pebble Beach Pro-Am and Monterey Peninsula Foundation. Our joint committee has selected world surf champion Kelly Slater, country-music artist Clay Walker and World Golf Hall of Famer Juli Inkster as this year's Golfers Who Give Back.
No individual golfer gave more than Arnold Palmer, and each of the three honorees will receive The Arnie Award, Golf Digest's highest honor, at the AT&T in February. The Arnie is a trophy-size version of a Palmer bronze sculpture created by artist Zenos Frudakis. As part of the Golfers Who Give Back program, Golf Digest will donate a total of $100,000 to MPF and Arnie's Army Charitable Foundation.
For more than a decade, country-music star Clay Walker has dedicated himself to raising money for and improving the lives of those with multiple sclerosis. There's a reason for that: Walker has had the disease, which disrupts the central nervous system, for more than 20 years.
Golf played a role in his diagnosis. In February 1996, Walker was at the top of a backswing and felt what he described as "someone shocking me down my spinal cord." Two months later, he was diagnosed with relapsing-remitting MS, and the prognosis was grim.
"I was told in four years I'd be in a wheelchair, and in eight years I'd be dead," he says. "That's a helluva wake-up call for a guy who is 26 years old. I was concerned MS was going to ruin my life and take away the things I love most: the ability to play with my kids, to walk, to sing, to play golf. I love golf so much. I remember they put a catheter in my arm for steroid treatments, and every time I folded my arm playing golf I could feel that catheter. I was determined if I was going to die, I was going to be doing the things I loved."
Incredibly, Walker, who lives outside Nashville with his wife, Jessica, and four children, has been relapse- and progression-free for 19 years thanks to a drug treatment devised in consultation with his neurologist, Dr. Jerry Wolinsky. That has allowed Walker to continue doing all the things he loves. A 7.4 Index who plays out of Champions Golf Club in Houston, Walker once got as low as a 1.2, with a career-low score of 68. He plays once or twice a week and credits former PGA Championship winner Steve Elkington with teaching him correct fundamentals and a "magic move" that allowed him to recently rekindle his love for the game.
"I used to play five to seven days a week when I was a 1-handicap," Walker says, "but I love the game more now."
More important for those in the MS community, few possess as much of a passion for raising awareness and funds than Walker. Championing the cause through his charity, Band Against MS, Walker has raised millions of dollars through events such as an annual bike ride, "Give MS the Boot" concerts and a yearly golf tournament at Pebble Beach. The latter was in large part due to his friendship with the late RJ Harper, the longtime Pebble head pro and senior executive who instilled the importance of volunteers and structure in running an organization.
"I can't say enough about structure," says Walker, who competes annually in the PGA Tour's AT&T Pebble Beach Pro-Am. "To have a great golf game day in and day out, you need to have incredible fundamentals. The same is true in business and charity work. Having the right chairperson, the right staff and the right committees for charity is everything. These are not successful by accident. They have a relationship with me that is authentic. There's transparency, and there is a commitment on my side to do my part. When you have those components—those fundamentals—you can be successful. Without them, you cannot."
Walker knows of success but also has first-hand knowledge of the other side, having grown up in poverty in Beaumont and Vidor, Texas. Most of the clothes he wore through high school were hand-me-downs from relatives. He also believes being part of the country-music community gives him a certain perspective on wanting to assist people in need.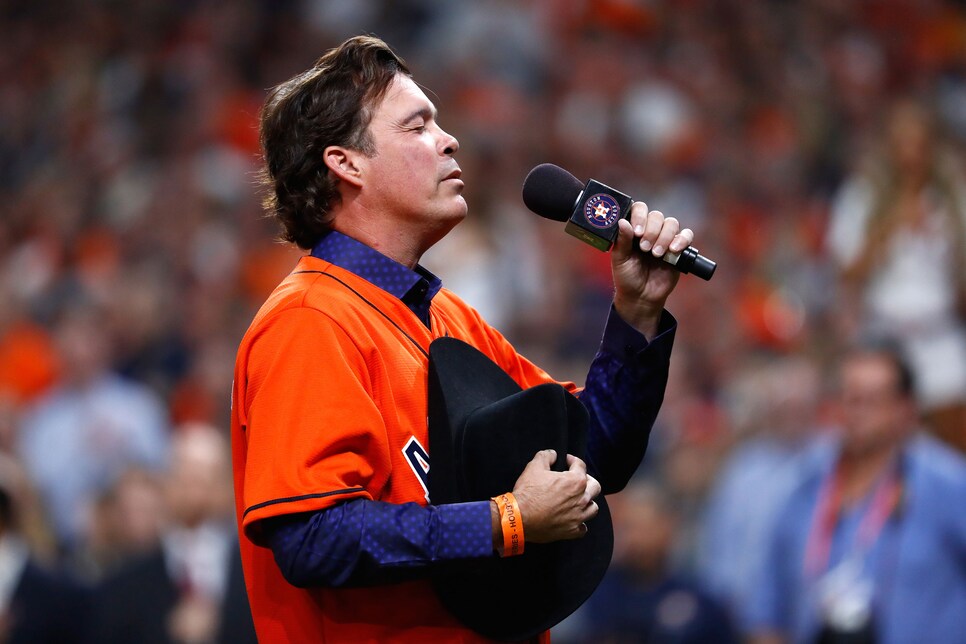 Jamie Squire/Getty Images
"They call country music blue-eyed soul," he says. "I believe the people in it know where pain and suffering come from. So when they see someone going through a hard time, their response is, 'Yeah, I'll help ya, brother.' "
That keeps Walker grounded despite considerable success. His first four albums all went platinum, and he has had six No. 1 singles. One of them, titled "Live Until I Die," was released before his diagnosis. Walker, however, prefers to reference his song "The Chain of Love," which he wants to turn into a chain of hope for those with MS. On his website there is a section titled "Meet The Heroes," a compilation of stories from those affected with MS.
"When I see someone who has been devastated by this disease, and I watch them rise above the ashes, it is nothing less than heroic," he says. "No one knows when this disease is going to take a different course. So, there is some fear that drives me. But for the most part, it's, How can I help the ones not as lucky as me? I want to join arms with them and form a great chain of hope. It's those heroes that are the strongest links in that chain. If I can connect those heroes to the rest of the MS community, I have every belief that we can find a cure for MS."
That belief is not merely wishful thinking. Walker is working on an app with AirStrip, a company that develops programs that connect clinicians and patients across geographic, technological and work-flow boundaries. The app allows patients to interact digitally, and Walker says some of the best MS specialists in the world are working on it. The goal, he says, is to have everyone in the MS community willing to share their data do so.
"I want every person with multiple sclerosis to get involved and become a part of this cure," says Walker, who contends that perhaps his greatest asset is convincing people he's the person to work with on this. "The reason I believe I have the integrity I do within the MS community is because I just say it like it is," he says. "I don't make promises I can't keep. I'm just one of them."
'I want every person with multiple sclerosis to get involved and become a part of this cure.'