News
11 tour pros most likely to emerge as the fall's breakthrough performers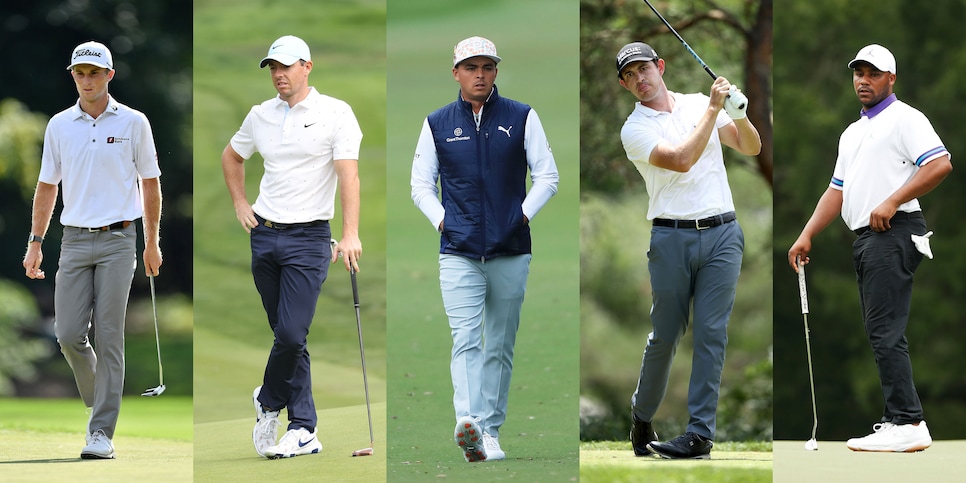 Among the tour pros seemingly primed to make noise in the fall are Will Zalators, Rory McIlroy, Rickie Fowler, Patrick Cantlay and Harold Varner III. (Getty Images)
Two years ago, I looked at whether playing well in the fall was "important" for a PGA Tour golfer. The answer was that while poor play in the fall won't necessarily break your season, great play can definitely make it. Each season, a surprising player or two breaks through in the autumn swing, and in many cases their success is enough to carry them not just to the FedEx Cup playoffs, but to the Tour Championship itself … even if they lay an egg after the new year. As I wrote back then, "it would be like telling an NFL team that if they play really well for the month of September, they can secure a spot in the playoffs."
In the 2019-'20 season, Brendon Todd was the overwhelming breakout star of the fall, putting together a scorching win-win-4 stretch of November finishes that earned him 935 FedEx Cup points, which would have put him in 21st place for the start of the playoffs even if he had sat out every event in 2020. Harris English also had a strong fall seemingly out of nowhere, and while he didn't win like Todd, he established a great foundation for the rest of the season. Both players had plenty of success after the fall, but they made their big moves early and that momentum pushed them to impressive seasons.
So who will be this year's Todd, or this year's English? Conveniently, I'm asking this question two weeks deep into the schedule, which makes everything a bit easier. But let's see what the statistics tell us, and try to pinpoint the season's out-of-the-blue phenomenon. Here are the likely suspects, some of whom have never been there before, and some who have been in the wilderness.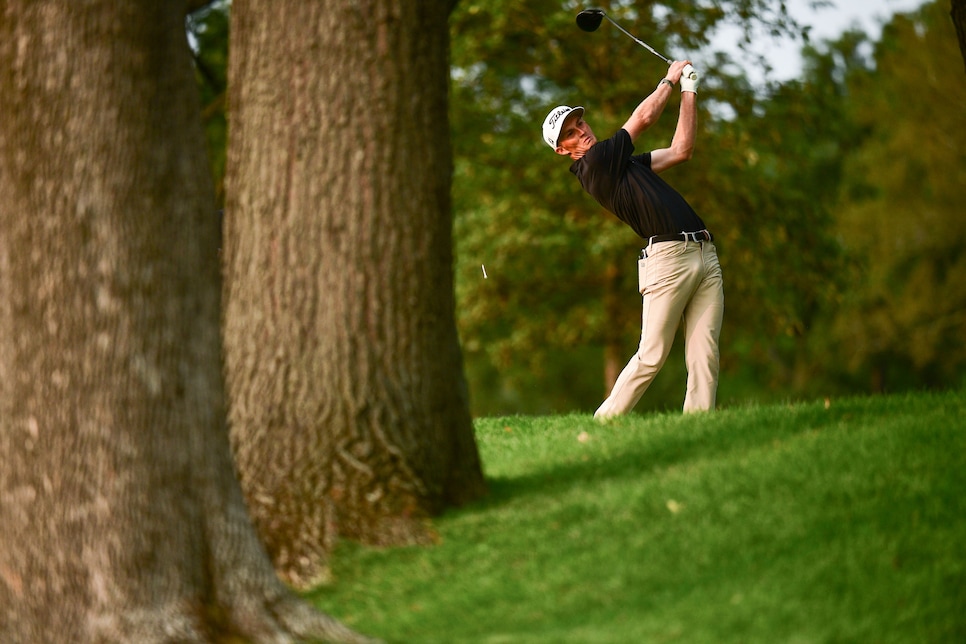 Let's start easy. The 24-year-old Zalatoris has already had a very nice fall, finishing T-6 at the U.S. Open and following it up with a Sunday 65 that moved him up to T-8 in Puntacana last weekend. The fact that he played extremely well on both Sundays, and notched 10 top-10 finishes in 2020 on the Korn Ferry Tour, including a win at TPC Colorado, without missing a cut, shows that he's got the game to win. He finished first on the KFT regular season points list—a blessing and a curse, in a year with no promotion available due to COVID-19 and the 2020 and 2021 seasons being combined—and was also best overall in greens in regulation. That's a recipe for a guy who's going to put up a lot of top 10s. His big problem, clearly, will be putting. Even in two very successful tournaments, he's a very modest 122nd in strokes gained/putting, which makes it easy to crack a joke like, "gee, I'd hate to see him in a bad week." Statistically, at least, he's kind of a Tony Finau type, and he'll be doing his best to try to earn PGA Tour status as he continues his fall run.
2./3./4. Harold Varner III, Russell Henley, Cameron Tringale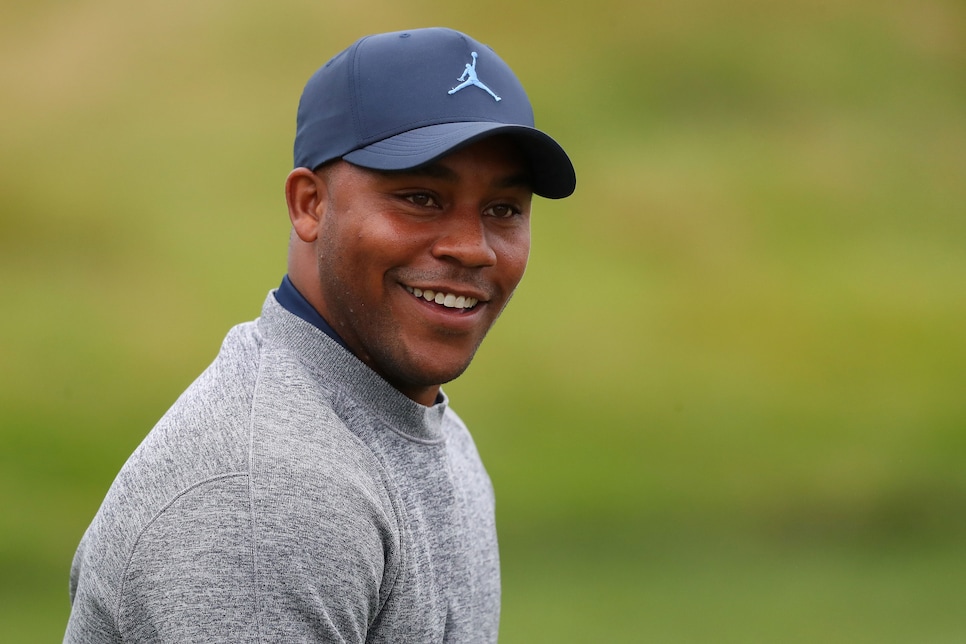 One of the best uses of advanced metrics in any sport is discovering which players have been "unlucky." Strokes gained is the best way we have to measure someone's overall shot-to-shot performance for a given period of time, but it doesn't always hew perfectly to season-ending results, since points are weighted differently. Just like with batting average, there are players who get unlucky. To find the unlucky anomalies using a shorthand comparison, we can look at the 2019-'20 season-ending strokes-gained standings alongside the FedEx Cup points standings, and see who had the biggest disparity. The two stand-outs are Varner (18th in SG, 80th in FEC), Henley (21st and 56th), and Tringale (24th and 82nd). Now, you still have to win in golf, and a disparity here might be more than bad luck. But if anybody's due for a progression to the mean, it's these three. (And by the way, if you're looking for someone to go the other way, it would be Mackenzie Hughes, at 63rd and 14th.)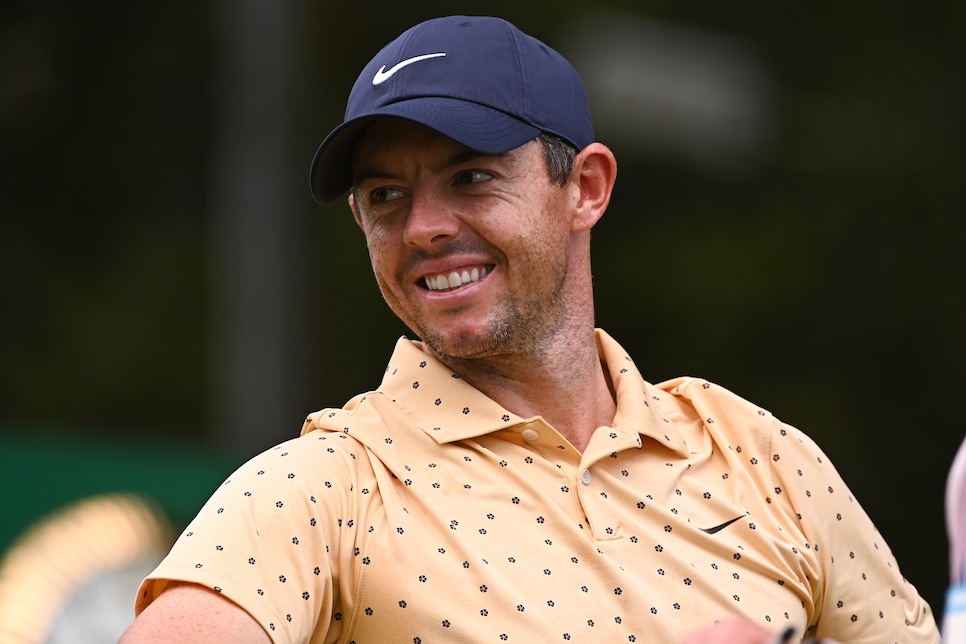 Remember this guy? He's a professional golfer who has won four majors and various other events, and was once considered the best player of his generation. Joking aside, McIlroy rarely plays many non-WGC fall events on the PGA Tour, but this season he's committed to at least the CJ Cup and the Zozo Championship, likely for Masters prep. We all know how badly Rory wants the green jacket to complete the career slam, and if he's ever going to become a legend of the fall, 2020 is the time.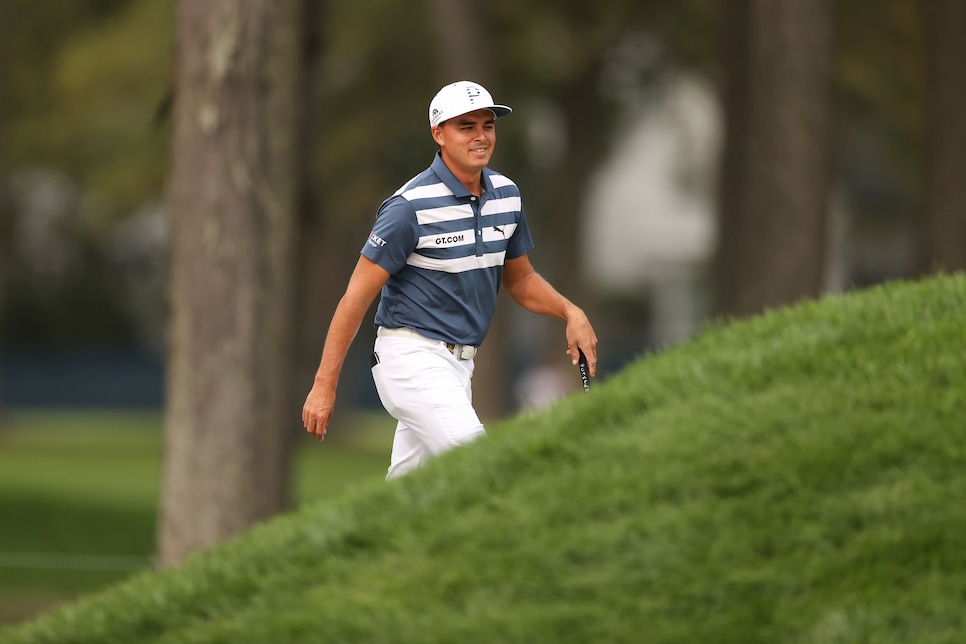 Let's go back to that strokes gained vs. FEC points comparison. Rickie Fowler was 31st in strokes gained and just 94th in the FedEx Cup, meaning he under-performed his true skill level. Prior to 2019-'20, his worst FEC finish was 43rd in 2011, and if you believe the numbers, he was at least a little unlucky not to be better than that last season. Everything here points to a rebound season. Anecdotally, it's crazy how his profile has diminished after just one down year, although the failure to win a major has played a part. Like McIlroy, Fowler will be playing at least two events this fall and could emerge as the guy ready to re-take his spot at the top of the game.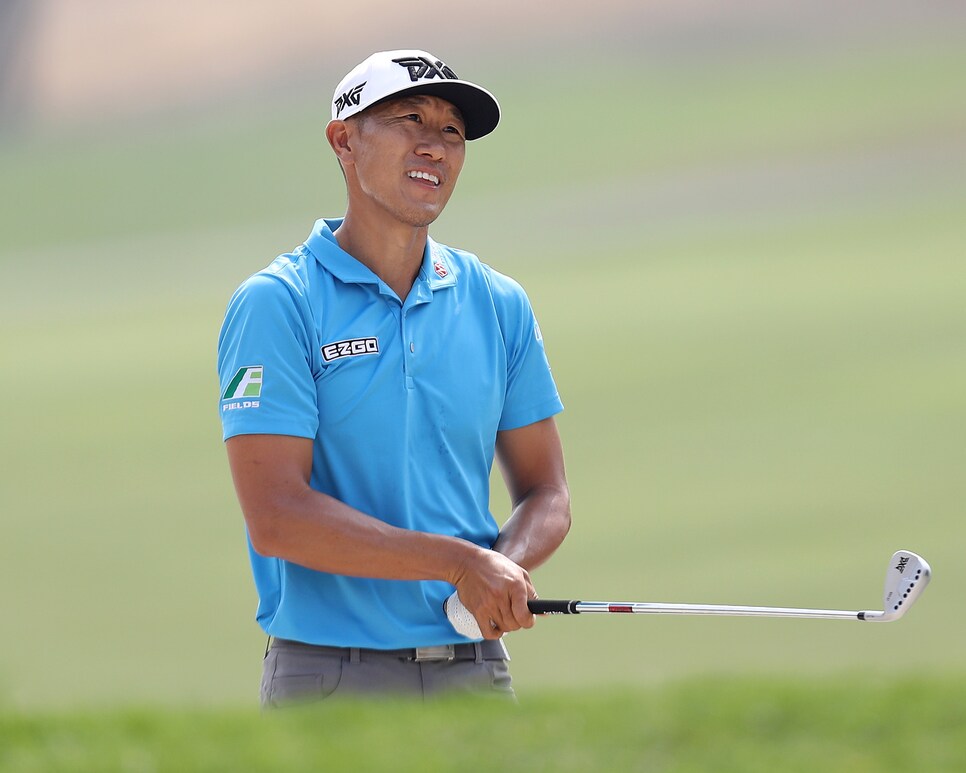 Here's your mystery man. Hahn struggled with an elbow injury that kept him out of the 2019 season, returned to post a few so-so results and a few missed cuts last year, and then disappeared again after three summer starts. Now he's back, and he's the only player who posted two top-10 finishes in the two PGA Tour events. I won't lie, there's no strong statistical foundation for this one, but every year there's somebody truly unexpected who dominates the fall, and Hahn fits the bill for 2020.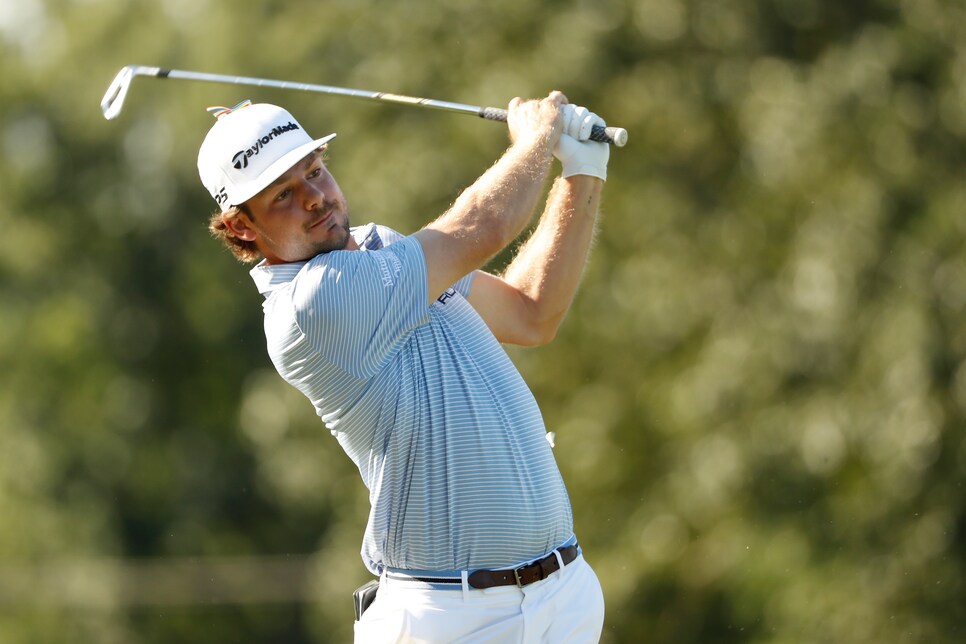 The fall is such a small sample size that when you find some little bit of promising intel, it never hurts to ride the hot hand. For Redman, I'm going to borrow some wisdom from daily golf fantasy guru Rick Gehman, who notes that he has finished T-3 in two of his last three tournaments going back to the Wyndham in August. He's also got one of the best approach games on tour, and on the slightly easier lineup of fall courses, that skill becomes even more valuable. Combine that with his strong showing last fall—seven starts, three top 10s, no cuts—and you've got someone poised for an autumn breakthrough.
9./10. Stewart Cink and Hudson Swafford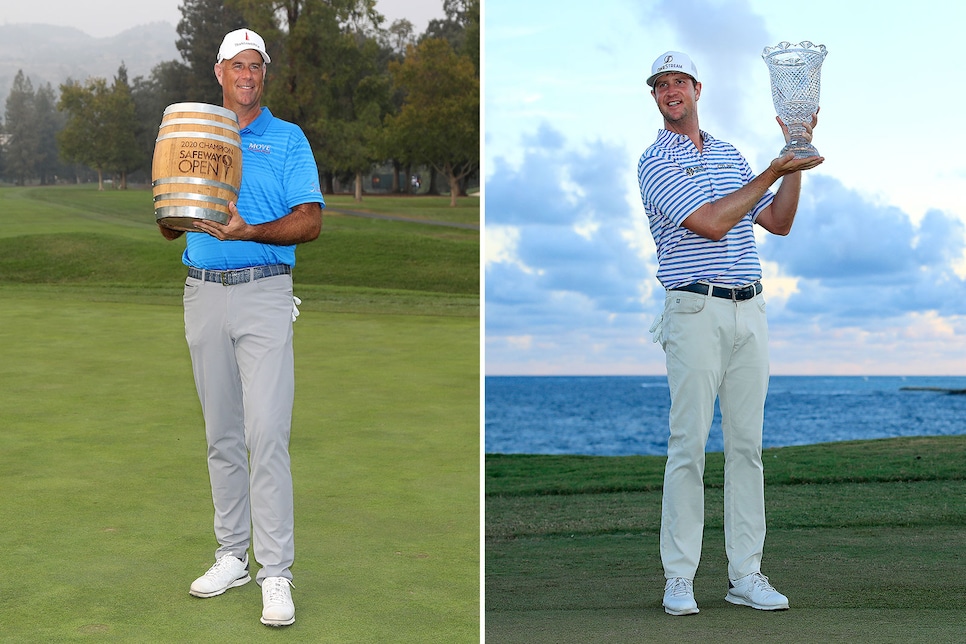 Is this cheating? This is probably cheating.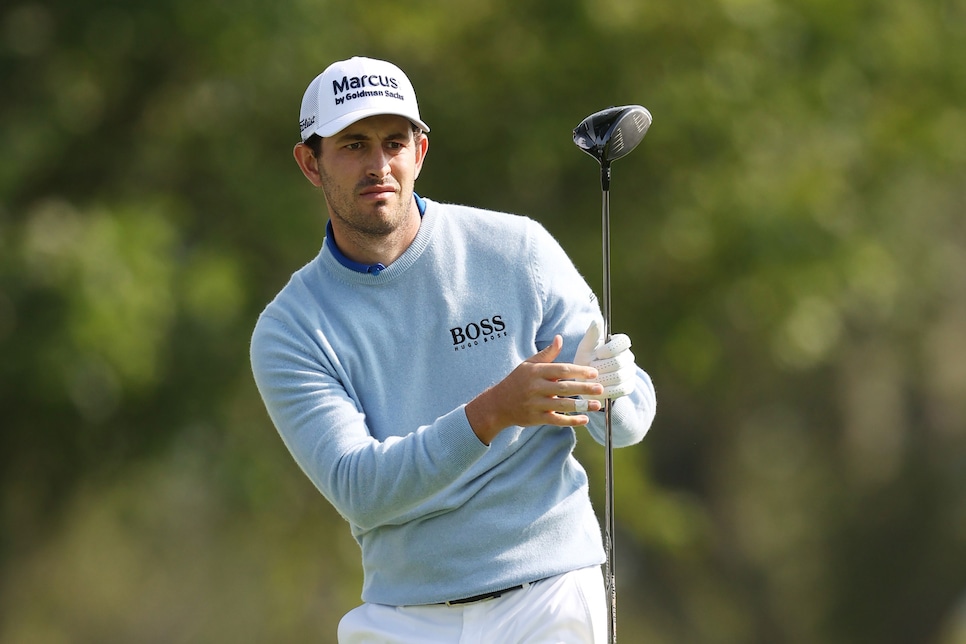 Last but not least, Cantlay ticks all the boxes for a fall emergence: Great approach game (18th on tour last season), disparity between strokes gained (10th) and FedEx Cup points finish (34th), a history of playing well in the fall (won the Shriners in 2017 and almost won again in 2019), a hot-ish hand (only one missed cut in eight starts since the the tour's restart), and someone who has steadily been getting better and better despite a drop-off in big results in 2020. You don't see him coming, and that's what makes him perfect for the fall.