in the crapper
Golfers help police in wild chase by trapping suspect in port-a-potty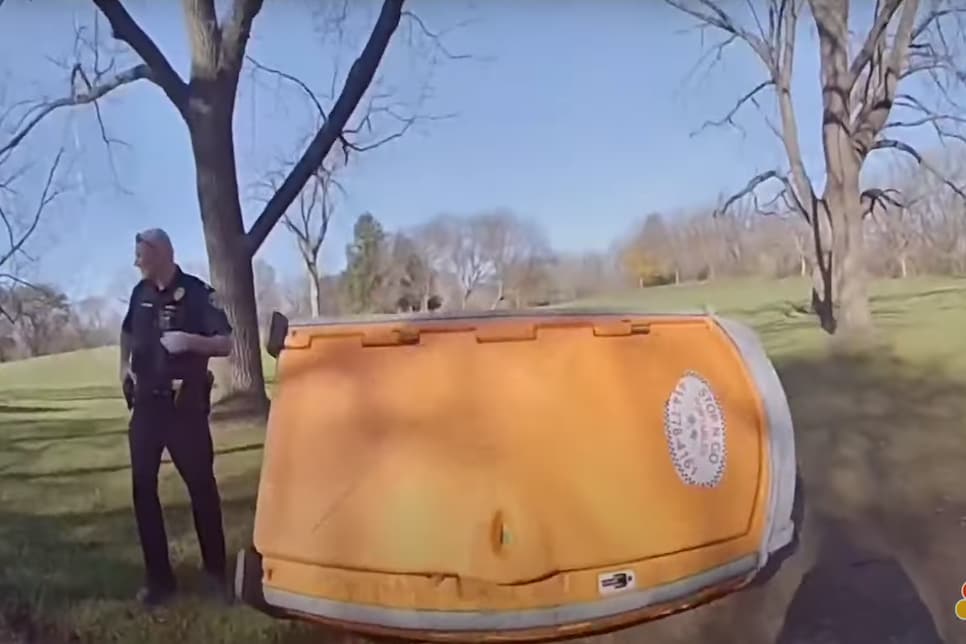 If you're going to steal a car and make a getaway on foot with cops chasing after you, maybe don't hide in a port-a-potty that can be easily tipped over. This may seem self-explanatory but one suspect is going to be thinking about this sh*tty situation for quite some time.
The high-speed pursuit began after a car was stolen in Plymouth, Minnesota, police told reporters. While swerving to avoid tire deflation devices, the stolen SUV crossed into the northbound lanes of Port Washington Road in Wisconsin hitting two cars and nearly slamming into oncoming traffic.
All four individuals split up running out of the car, attempting to bolt to freedom. One was immediately detained while two others made it all the way to the nearby Lincoln Park Golf Course. Whitefish Bay neighbors Ilissa Boland and Adam Westermayer were on the course as the suspects sprinted past with one heading to a nearby clearing in the woods and the other attempting to hide in a port-a-potty on the course.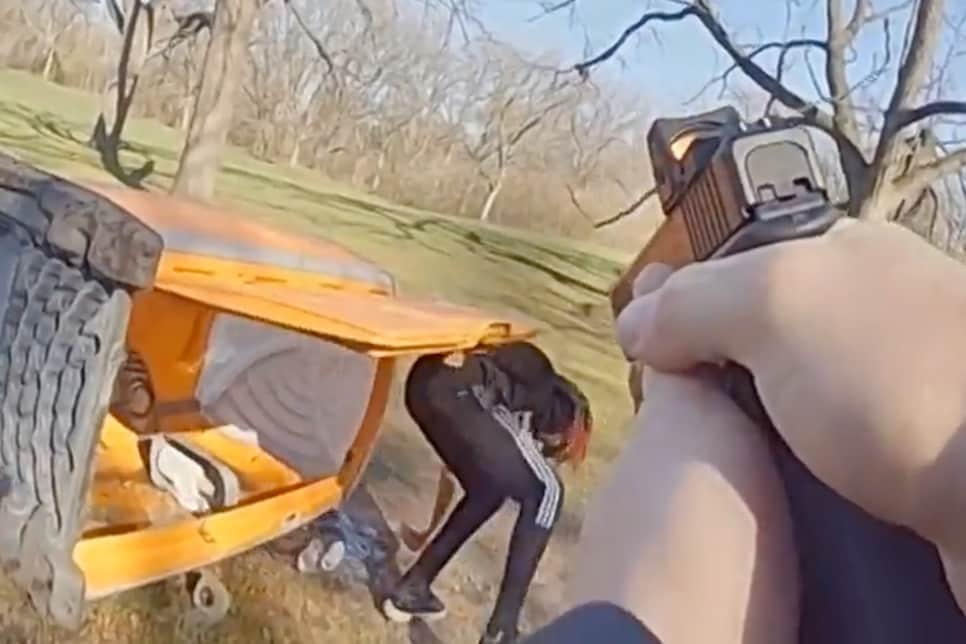 The quick-thinking Westermayer snuck up to the portable toilet from the back and shoved it over, trapping the man in the smelly and "sloshing" port-a-potty. He said "Good luck, man" and then let the police take it from there, eventually arresting the suspect in the port-a-potty pleading to be let out.
"It was a fantastic opportunity to be in the right place at the right time, even though it was a really crappy situation for the kid," Boland added.
Two suspects are still on the loose. Hopefully, they've learned from their friend's … sticky situation.