News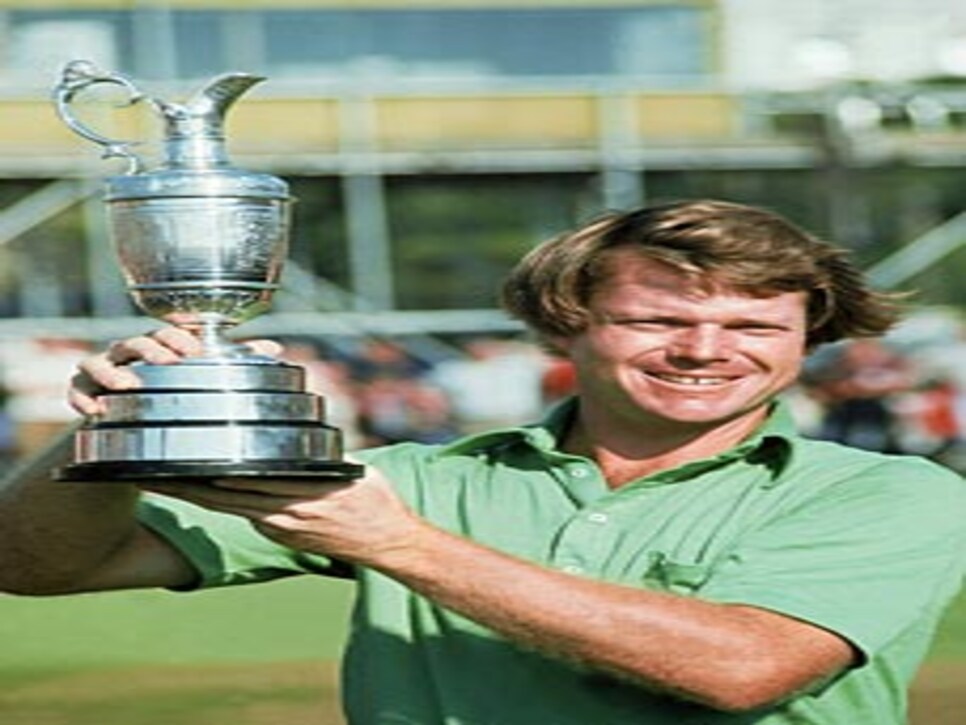 Tom Watson's epic win at Turnberry over Jack Nicklaus in 1977 is still a vivid memory for writer Dan Jenkins.
TURNBERRY, Scotland -- It was 32 years ago that Dan Jenkins watched Tom Watson outlast Jack Nicklaus in the epic British Open "Duel in the Sun" at Turnberry, and Watson's first-round 65 Thursday in the first round of the Open brought back some amazing memories.
Watson and Nicklaus both shot 68-70 in the first two rounds of that 1977 Open and were paired for Friday's third round (back then the Open ended on Saturday). Both men shot 65 to share a three-stroke lead after 54 holes, but Jenkins says those in attendance didn't realize history was being made until well into the final round. Watson trailed Nicklaus by two with six holes to play before birdieing four of the final six.
"The killer shot was Watson's putt at 15," says Jenkins, Golf Digest's Writer-at-Large, covering his 41st Open this week.
Watson was on hardpan 10 feet off the green, 50 to 60 feet from the hole, "and his putt hit the flagstick so hard it almost broke it in two," says Jenkins. "If Watson doesn't hit that flagstick, Nicklaus wins the tournament."
The birdie at the par 3 gave Watson a share of the lead, and at the 16th tee, the two had their famous exchange. "This is what it's all about, isn't it?" said Watson. Replied Nicklaus: "You bet it is."
After pars at 16, Watson's two-putt birdie at the par-5 17th and Nicklaus' birdie miss from four feet gave Watson the lead.
In the mob scene, Jenkins had gone to the ABC-TV truck to follow the action, "but the ABC guys were raging because they had to take the BBC feed on everything but the 18th hole, and the BBC kept showing guys like Tommy Horton instead of concentrating on Watson and Nicklaus."
After a poor drive, Nicklaus muscled a shot onto the 72nd green, 40 feet from the hole, but even making that birdie putt wasn't enough to offset Watson's winning two-footer. Watson had finished with a second consecutive 65 for a 268 total that broke the Open scoring record by eight strokes. Nicklaus closed with what Jenkins calls a "horrid and humiliating" 66, which left him 10 strokes ahead of third-place finisher Hubert Green.
Later that evening Jenkins and researcher Myra Gelband joined Watson and his wife for a celebratory dinner at the Turnberry Hotel. "Jack was at another table with his entourage of eight or 10 people, and it looked like Jack was the winner," says Jenkins. "I was trying to figure out which one of those two guys was going to get up and go to the other table, and I think Jack finally came over. They realized they'd put on a hell of a show."