News
Langer Maintains His Lead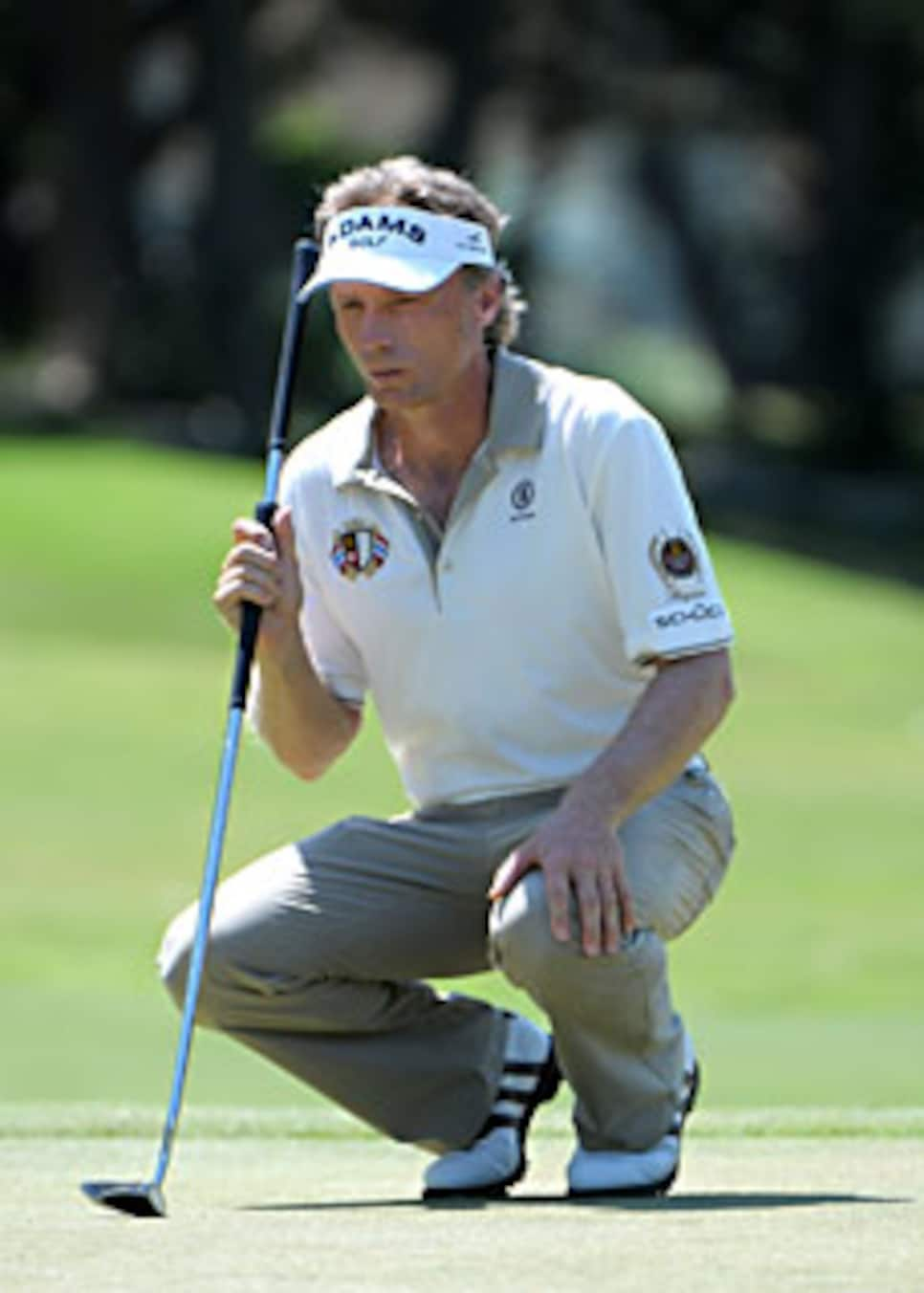 Langer leads the field in birdies and is second overall in putting.
LAKEWAY, Texas (AP) -- Bernhard Langer shot a 3-under 69 in warm conditions Saturday to maintain a one-stroke lead after the second round of the Triton Financial Classic.
The German star, a two-time winner this year on the Champions Tour, had a 10-under 134 total on The Hills Country Club course.
"It's better to be ahead than behind," Langer said. "It was tough today, but winning always breeds confidence for me."
Gene Jones (66) was second, Jeff Sluman (69) and Mark O'Meara (69) were 7 under, and Jay Haas (68), Scott Hoch (69) and local star Tom Kite (70) were 6 under.
Langer had five birdies and two bogeys, reaching 10 under with a 10-foot birdie putt on the par-5 17th hole on the Jack Nicklaus-designed course.
"If we play decent, it will be hard for somebody to catch us," Langer said. "If we play garbage, then anything can happen."
Jones, seeking his first Champions Tour victory, had seven birdies and one bogey. He birdied the par-3 18th, hitting a 6-iron to 3 feet.
"He's the best we have out here, but if you going to win for the first time, you might as well beat the best," Jones said about Langer.
O'Meara also is winless on the 50-and-over tour.
"It will happen eventually," O'Meara said. "I have a lot of peace in my life now and I'm playing well so maybe I'll win this week to cap everything off."
Bobby Wadkins withdraw after the fourth hole because of back spasms. He began the round eight shots behind Langer.