News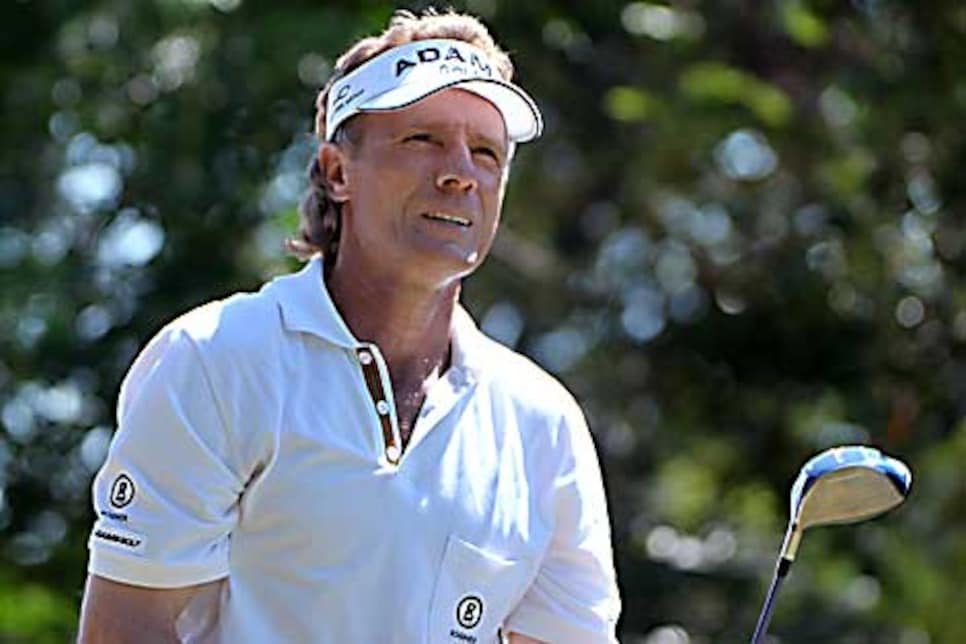 Bernhard Langer had eight birdies and just one bogey in the first round.
LAKEWAY, Texas (AP) -- Bernhard Langer birdied the par-3 18th hole for a 7-under 65 and a one-stroke after the first round of the Triton Financial Classic.
Making his first appearance in the Champions Tour event at The Hills Country Club, the German star already has two victories and seven top-10 finishes this year.
David Eger birdied the final two holes for a 66. Michael McCullough followed at 67, and Tom Kite, the area resident still looking for his first tour win in Texas, was another stroke back along with Mark O'Meara, Mark Wiebe, Mark James, Dana Quigley, Jeff Sluman and Larry Mize.