News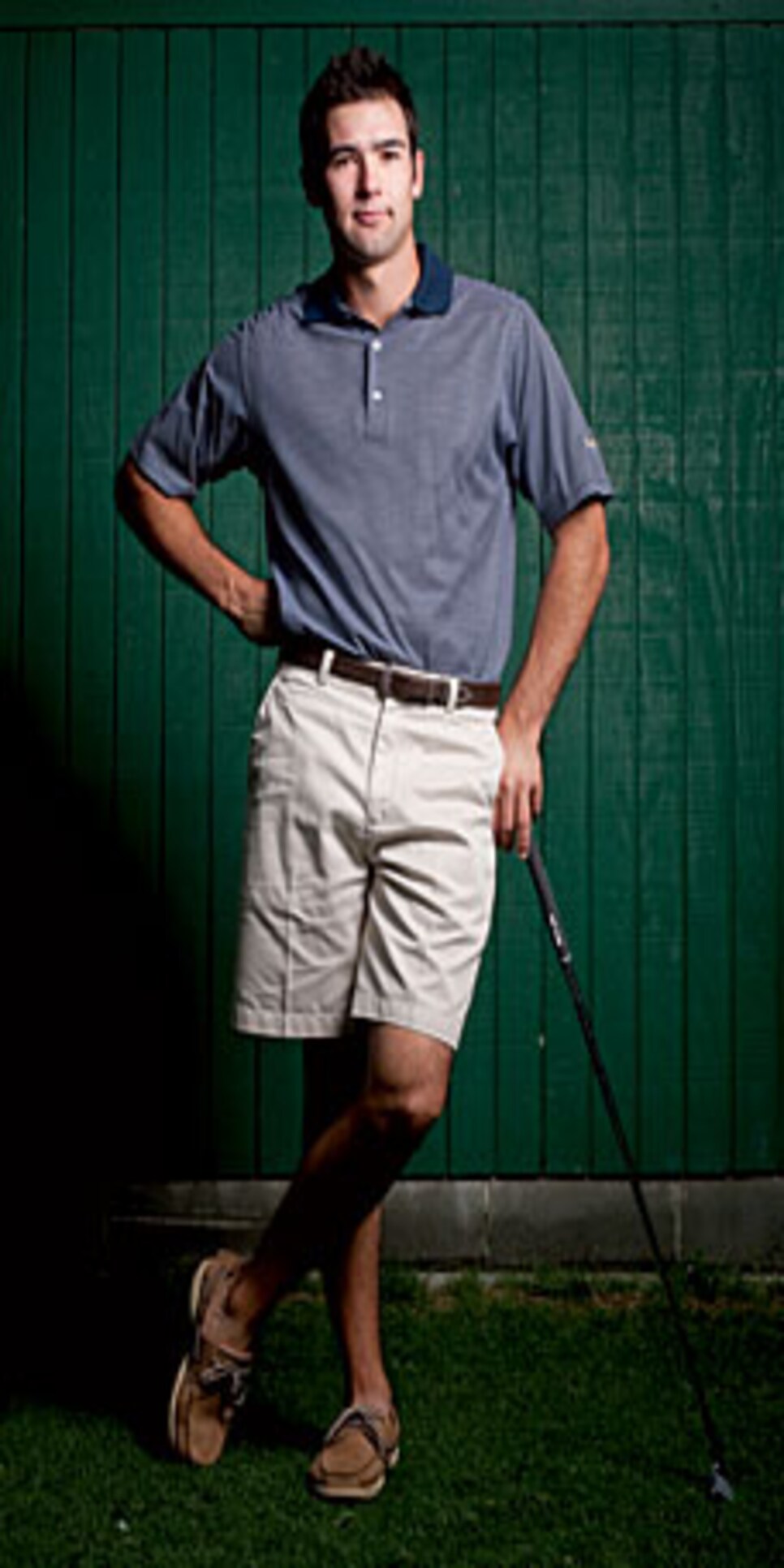 Dress code: Tringale, a finalist for the 2009 Byron Nelson Award, favors a casual look away from the course; on it he is all business, with long pants the norm.
There are two ways people typically answer the question of what they think about Cameron Tringale's golf talent, both of which should have the Georgia Tech senior feeling confident regarding his chosen career path. There's the traditional, straightforward praise, where you hear him described as being "an excellent ball-striker," "impressively accurate off the tee," "fiercely competitive," et cetera, et cetera. Then there's the more implicit admiration for his game that some employ.
"I'm telling you, it seems like he's been playing at Tech for about a decade now," says Richard Sykes, coach at ACC rival N.C. State. "He's a wonderful young man, but would somebody give him that degree and get him on his way. He'd make life a lot easier on everybody else in our conference. We're kind of tired of seeing him walk off with trophies all the time."
If it does feel to some like the 21-year-old management major has been carrying a Yellow Jackets bag for more than four seasons (Sykes will be pleased to learn Tringale attended commencement earlier this month, graduating with a 3.3 GPA), it's likely due to the iron-man streak the Laguna Niguel, Calif., native has compiled. Since arriving in Atlanta in the fall of 2005, he has been in the Georgia Tech lineup every tournament the school has played. His appearance at Inverness Club in Toledo, Ohio, for the upcoming NCAA Championship will be his 47th straight start in a college team event.
"It's something I'm proud of," says Tringale of becoming the third Tech golfer (joining Stewart Cink and Bryce Molder) to have played four years and never missed an event. "It wasn't something I set out to do, but as each year went by, it became something to shoot for."
Of course, there was little reason for Tringale (pronounced Trin-GOLLY) not to be among coach Bruce Heppler's starting five, considering the numbers he has put up. His single-season stroke average has never been more than 72.22. If he can maintain the 71.81 career mark he had entering NCAA Regionals, he will finish behind only Molder (70.69) on the school's all-time list, ahead of Cink, David Duval, Matt Kuchar and Troy Matteson.
In addition to winning two tournaments in his senior year, raising his career total to four, Tringale has posted seven top-10s in 10 starts. His scores have counted for the team in every round this season, including all three at last month's ACC Championship, where his T-3 propelled Tech to a third conference title in four years.
"He can play as well at the next level as anyone that's been here," says Heppler, who has had five players earn PGA Tour cards since 2001. "If you add up everything he does, all the skills that are needed, and then the passion and the commitment he has for it, I can't see why he doesn't have the same opportunities those other guys have had."
It's not just the ends Tringale has achieved, but the means by which he has attained them that have left an impression on many. From his no-nonsense, efficient practice routine ("He has a purpose every time he comes out to the course," Heppler says) to his no-nonsense, formal attire (he eschews shorts for slacks during tournament rounds), Tringale has established a persona of a de facto tour pro, substituting study halls and laundry duty for FedEx Cup points and endorsement deals.
Tringale admits some might mistake the way he carries himself for being cocky, but that's not what's behind it. "I want to be a professional golfer," he says, "and since that's the case I thought I might as well start acting like a professional right from the start."
It's an attitude Tringale has embraced since high school, when he and his older brother, Jon, a member of the San Jose State golf team from 2004-08, began playing the game in earnest. "I remember being at an AJGA tournament in Tucson, and it was 114 degrees and he was wearing black pants," Jon says. "He was probably the only guy in the field who didn't wear shorts. But it was never even a question that he was going to wear pants."
"He's just a very mature kid," contends Tom Sargent, head professional at Mesa Verde CC in Costa Mesa, Calif., who has worked with Tringale for six years. "He's not going to let things sidetrack him. He's not a wild party dude. At the same time, though, he's pretty balanced. The professional game will drive you wacko. You've got to be able to leave it [behind at times], and I think he can do that."
Indeed, while serious about his game, Tringale doesn't take himself too seriously. "He loves making me uncomfortable," Heppler says. "He doesn't ever let me know if everything is OK or not. I'll ask him how he did in a qualifier and he'll tell me he shot an 81. I'll start sweating that maybe he's not going to make the lineup, but he's just pulling my leg. After four years, I still can't read him. But you see, he knows that. He's doing it on purpose."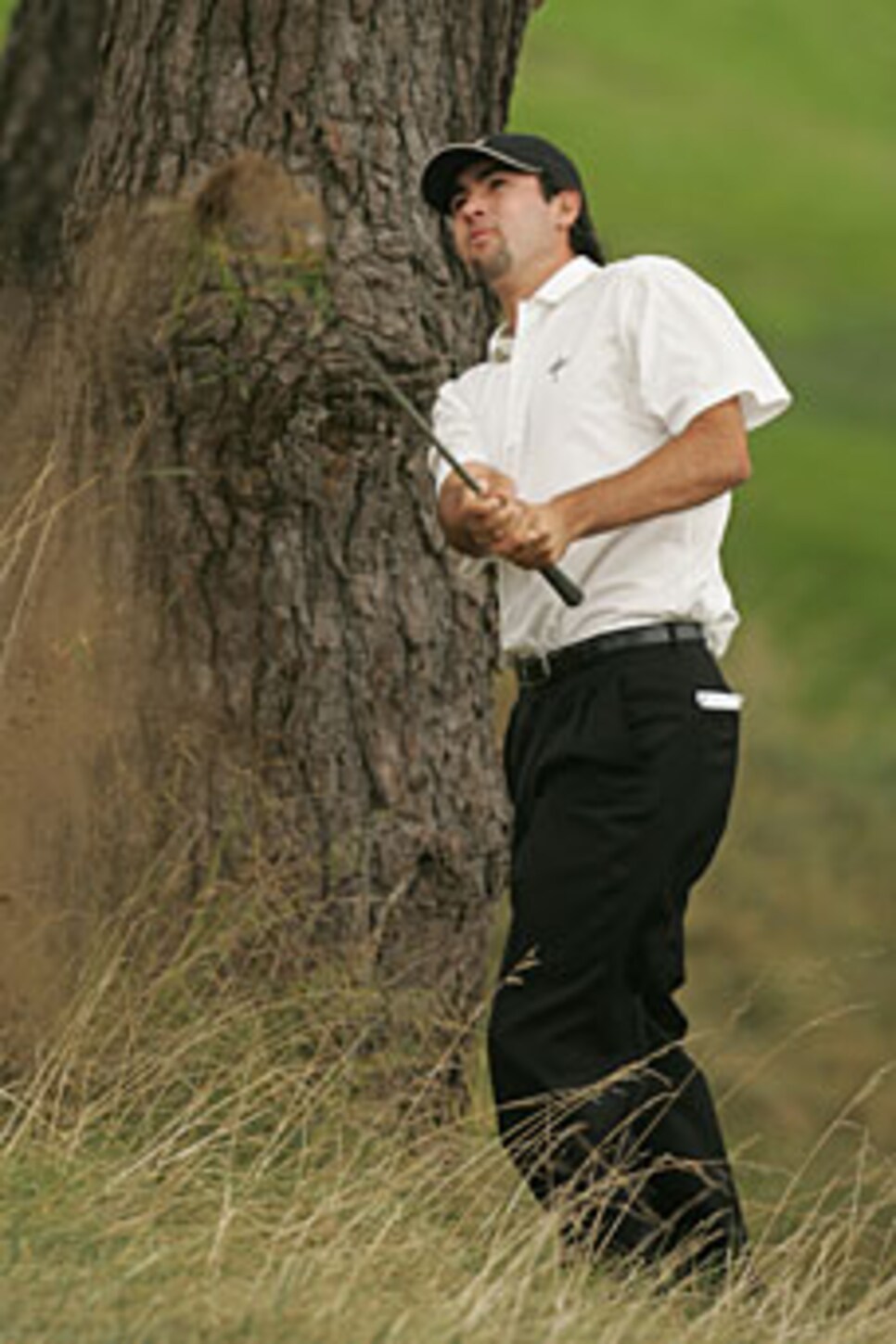 Although Tringale had a solid junior career, Heppler surprisingly fought off few schools to get him to exchange West Coast beaches (among his hobbies are body boarding) for Southern hospitality. Coming to a squad that already had plenty of driven players, Tringale quickly fit in. At the end of his freshman season, he won the ACC individual title and was only four strokes off the lead with 18 holes left at the NCAA Championship at Oregon's Sunriver Resort before shooting a 74.
A year later at Virginia's Golden Horseshoe he was tied for the lead at nationals through 54 holes, but again stumbled with a closing 74. Yet if he were to find himself in the same spot this year—an individual winner will be crowned after three rounds under the championship's new format (see page 50)—there's reason to think the outcome might be different, since Tringale has compiled a 70.50 final-round average in 2008-09.
Heppler and Sargent agree that Tringale's short game needs some attention for him to make a smooth transition to the pros. It is something Tringale says he will work on this summer as he plays a slate of amateur events in hopes of representing the United States at the Walker Cup in September.
"It's going to be sad not being part of a team," says Tringale regarding the end of his school days. "You spend so much time with the guys, hanging out on and off the golf course. It's hard to duplicate that anywhere else."
Yes, Tringale will miss playing college golf. Hopefully he'll take it as a compliment, though, when he learns his competition won't necessarily miss him.