News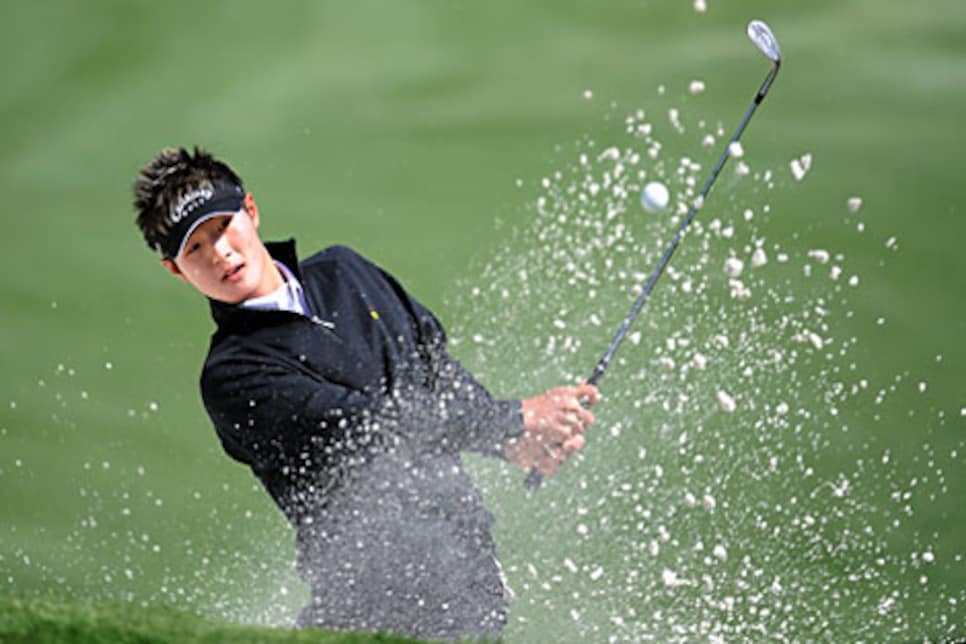 After missing the cut at the Masters, Danny Lee is about to embark on what many expect to be a successful pro career.
A closing 47 (+11) on the final nine of his amateur career has not hurt the market value of Danny Lee. Today the 18-year-old New Zealander officially announced that he has turned professional, signing on to be managed by IMG in a deal reportedly worth $10 million ($17 million in his home country dollars) over three years. An equipment contract with Callaway, whose clubs Lee used to win both the 2008 U.S. Amateur and 2009 Johnnie Walker Classic, is expected to be inked before week's end.
After shooting 34 (-2) on the front nine at Augusta National on Friday, it seemed Lee's final amateur achievement would be a cut made at the Masters. But a six-putt from 12 feet at the 10th hole, and the 9 that ensued, laid the foundation for the next lackluster two hours. By turning professional, he forfeits the spots earned as an amateur into this summer's U.S. and British Opens. Family friend Rambert Sim says Lee will likely try to qualify for Bethpage, but not Turnberry.
Lee will make his professional debut the last week of April at the Zurich Classic in New Orleans, one of six PGA Tour sponsor's exemptions he has already accepted. He can accept one more, as the tour limit is seven, but all other berths he will have to earn through either top-10 finishes or by earning enough money (roughly $500,000) to gain special temporary status. Of course, a win would be a simple way to bypass these exemption headaches and get his 2010 card immediately.
Lee had local Georgian Matt Fuzy toting his bag at Augusta, but now that he's a pro he will arrive to tournaments in style, his first move no longer a trip to the caddie shack. Anthony Knight, who caddied for Lee at this year's New Zealand Open, is flying over to become Lee's regular looper for the season. Knight has also caddied in the past for another of the country's great players, Michael Campbell.
And now that he's a pro don't expect anymore six-putts from Lee. Each one of those waves costs money now. After today's signing, the value of a dollar probably means something different to the teenager than it did yesterday.