News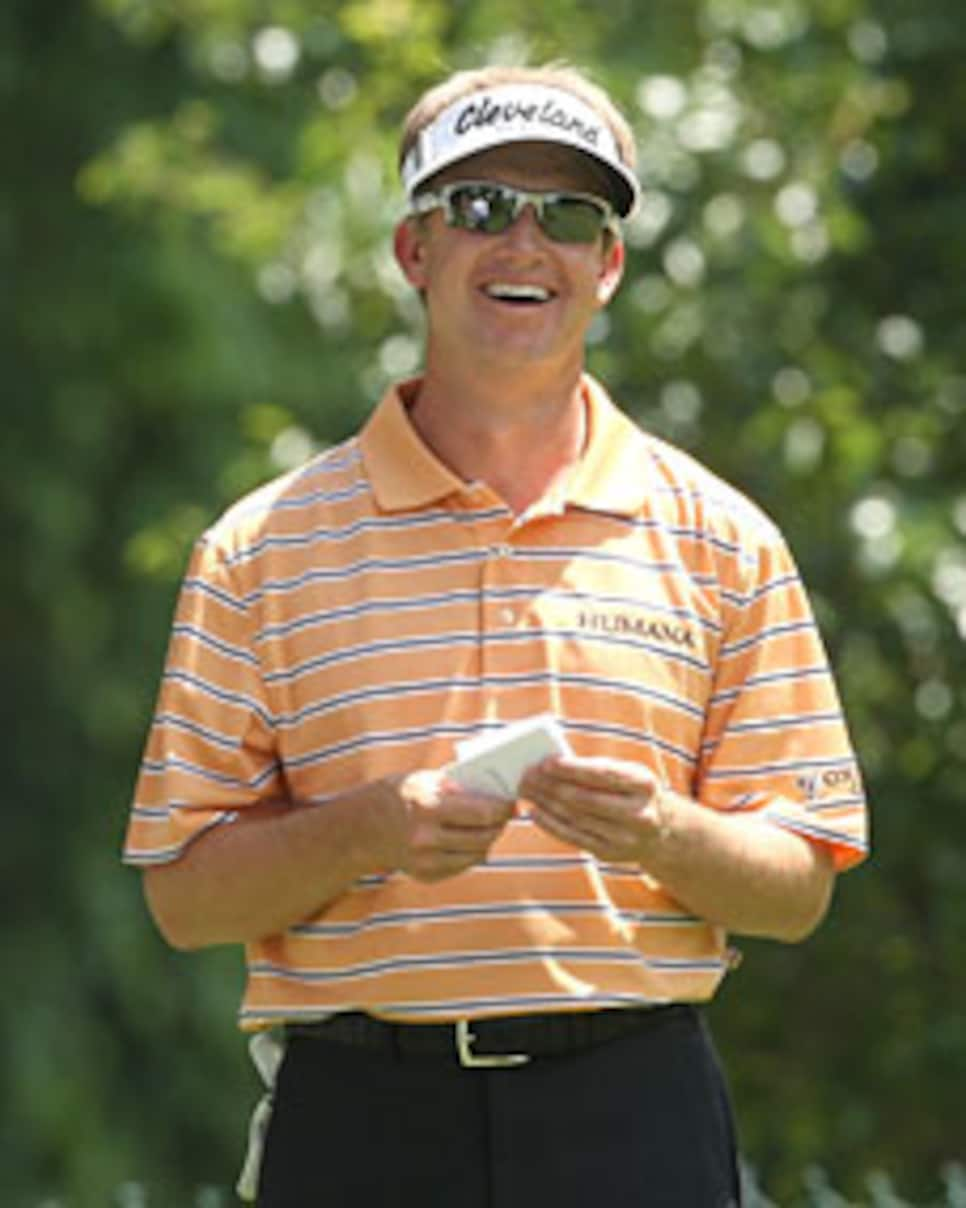 Time to start focusing, David. It's not the silly season anymore.
Welcome to our first installment of Fantasy Fix, where we take an educated guess at what will happen in the upcoming week on the PGA Tour. Through the use of statistics, trends, course-matchups and sometimes a magic eight ball, we will do our best to help you set your fantasy golf lineup. This week the Tour will remain in Hawaii for the Sony Open, the first full-field event of the season. Hopeful optimism is in the air as all 144 players teeing it up will be looking for their first win 2010 (SBS Championship winner Geoff Ogilvy must be surfing instead), so there are plenty of possible outcomes. Let's get to it.
David Toms: Did you forget about this guy? Don't. Following a couple of disappointing seasons, the winner of the 2001 PGA Championship bounced back with a terrific 2009. His 69.73 scoring average was the seventh-best on Tour and he ranked ninth in all-around ranking. With those numbers, one might have expected Toms to have made even more money, but the lack of a victory kept him at No. 14 on the money-list -- not that I think he's complaining about earning more than $3 million.
Toms hasn't won a PGA Tour event since 2006, but where did that last breakthrough come? You guessed it, the Sony Open. In fact, Toms' career record at the Hawaiian event has been very impressive. He finished tied for second last year, T-4 in 2004, and T-13 in 2008 and 2005. The 2006 victory included a third-round 61, so it's safe to say Toms enjoys something about being in Honolulu.
Another guy with plenty of past success at Waialae Country Club is Rory Sabbatini, who has finished runner-up in this event twice. Throw in his final-round 63 at Kapalua last week to nearly pull out a win and there's no reason to doubt his ability to win in Honolulu.
I also like__Tim Clark__ a lot this week. The South African still hasn't broken through for a win on the PGA Tour, but he has been close. As a result, he's never played in the exclusive winners-only event to start the season, but that didn't seem to affect him too much last year when he finished T-12 at this tournament. With a similar game to Zach Johnson, last year's winner by two shots, Clark can definitely handle Waialae, which is not regarded as a bomber's golf course.
Speaking of Johnson, how can you ever pick against a defending champion? His performance last year proved he can get it done, but I'd still be a little leery about riding him. His previous three trips to Waialae ended in a T-32, a solo 47 and a trunk slam. Instead, I would look at other bigger-name options like__Charles Howell III__,Brian Gay,Kevin Na, and__Sean O'Hair__, who is coming off a T-4 finish at Kapalua despite a costly double bogey on the 72nd hole.
Matt Kuchar: As I learned the hard way in my one-and-done work league last week, late-season momentum doesn't necessarily carryover into the new year. I thought a logical choice was Stephen Ames, who had claimed victory at the Tour's final official stop in Disney, but his 20th place finish (out of a 28-man field) didn't exactly make me want to sing "O Canada." (Side note: A co-worker wisely picked Ogilvy to jump out to an early season start. His brilliant reasoning? The fact that his attempt to grow a beard was mocked by our boss and the look reminded us of the Australian when he doesn't shave. Gotta love fantasy sports.)
Kuchar ended last year in fine fashion himself, with a playoff win over Vaughn Taylor at Turning Stone that stretched over six holes and two days. Where Kuchar differs from Ames, though, is that he appears to have kept that momentum with a third-place finish behind a clean-shaven Ogilvy at Kapalua. So he would appear to be a great pick, right? Wrong. I'm all for riding the hot hand, but not with someone who has managed to stay so cold for his career in such a tropical paradise. Here are Kuchar's last five finishes at the Sony: MC, T-65, MC, MC, MC. And no, MC doesn't stand for Mr. Clutch.
Another player I wouldn't touch with a 10-foot flagstick is Nicholas Thompson. The big brother of Alexis Thompson has established himself as a solid PGA Tour player, but that hasn't been due to his play at the Sony. In four career appearances, he hasn't earned a single dollar.
George McNeill: The former assistant golf pro at Forest CC in Fort Myers, Fla., is one of the PGA Tour's great Cinderella stories. He's also got a solid track record at the Sony in his only three appearances. McNeill finished T-7 last year and managed a T-17 and T-13 the previous two years.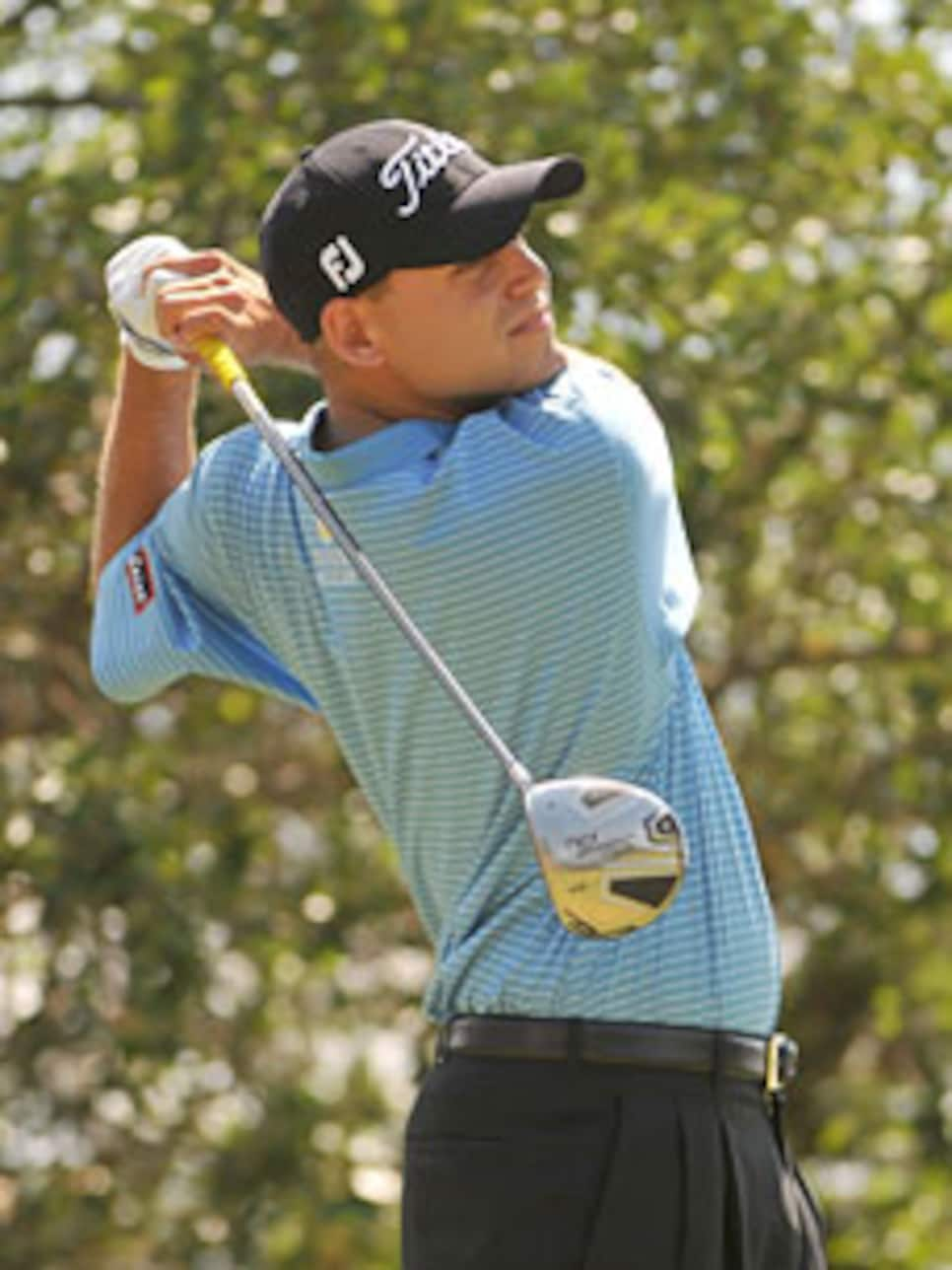 If you're looking for other lesser-known guys, try Bill Haas and Webb Simpson. The pair of Wake Forest products finished tied for ninth last year, a precursor of solid seasons for both. (Disclaimer: As a fellow Demon Deacon and a shameless fan of the Old Gold and Black myself, it's probably fair to say this won't be the last time you hear me refer to these guys, especially Haas. Go Class of 2004! I did say shameless, didn't I?) To put my money where my mouth is, though, I will be riding the two of them this week in another league.
Going even deeper, the trio of Nathan Green,Jeff Klauk and Scott Piercy all finished T-12 at this event in 2009. I especially like Green, who played at Kapalua for the first time last week thanks to his Canadian Open win last year. After an opening-round 67, he stumbled in the last three rounds to finish 22nd in the 28-man field. On the bright side, he officially got credit for a Top-25 finish and he earned $81,000 for playing golf in Hawaii for four days.