News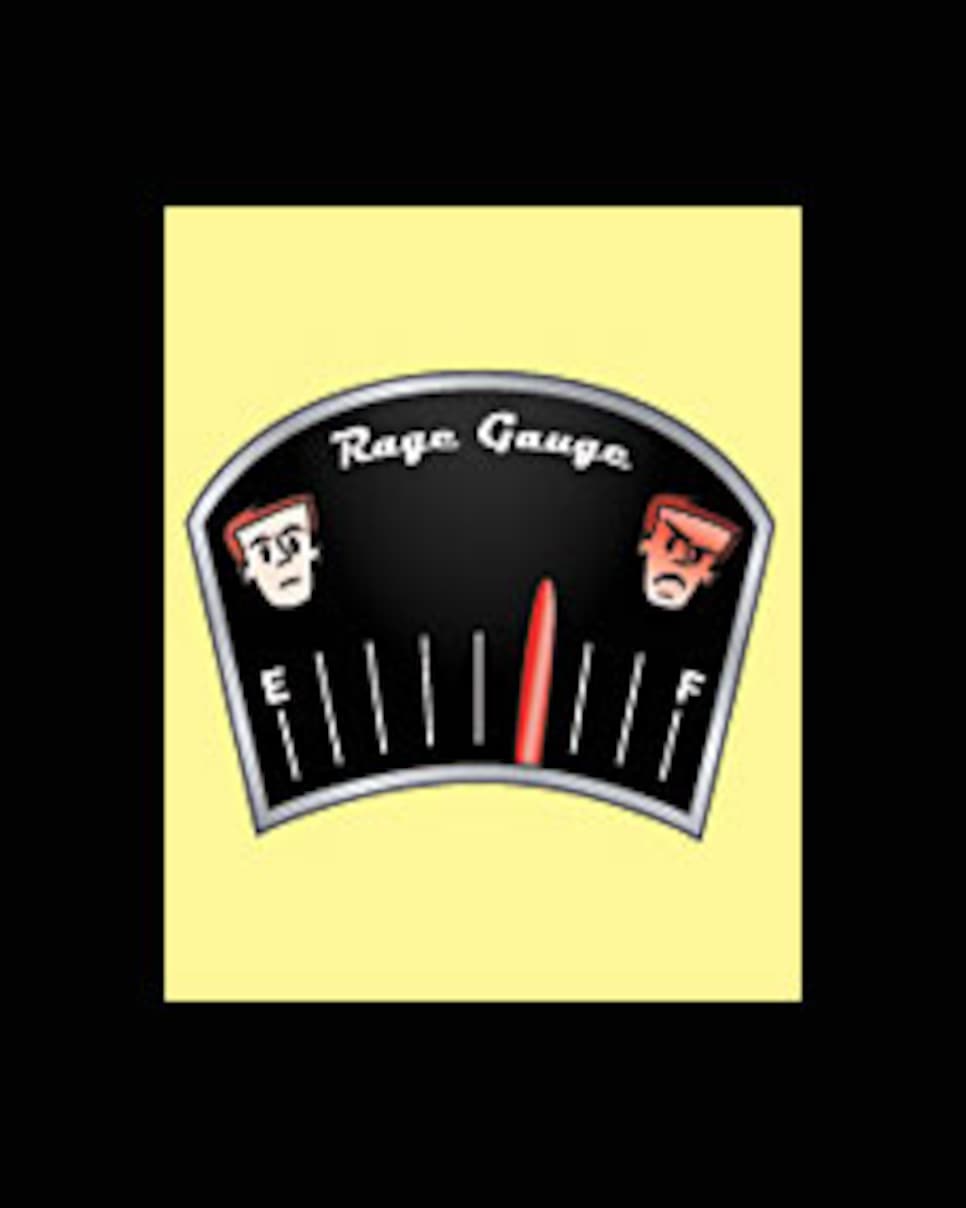 Some people think the Angry Golfer despises everything. Not true. In a game full of grandstanding and glad-handing, where the first, second and third instinct is to blow kisses at everything, somebody has to scrub the floor. This week, however, I'm setting aside my sponge to wax positive.
Tiger Woods in D.C.—The Nation's Capital capably supported a weak-field event for more than two decades. Now it has a winner. Imagine that. Justice prevails in Washington.
CBS, NBC, A-OK—I prefer the Eye over the Peacock, but both major networks do a superb job televising the PGA Tour. Too bad about ESPN's hatchet job on the U.S. Open.
No spin? No kidding!—Tim Finchem's gavel-banging enforcement of the groove mandate is a leadership birdie, decisive behavior amid all the posturing. I can live with 350-yard drives a lot easier than traction from three-inch rough.
The Masters—it's still the best sporting event on earth. Nothing else comes close. Now cut down some trees, fellas.
Good people, bad stuff—It was a tough month, but the way tour players responded to the Amy Mickelson, Ken Green and Chris Smith situations proves their moral character. Believe it or not, These Guys Can Be Great.
Black and blue—Despite four inches of rain and 18 greens softer than David Duval's midsection, four under won at Bethpage. The muny is a keeper. Meteorologist wanted.
The guys who get it—Davis Love III, Kenny Perry, Geoff Ogilvy, Paul Casey, Jim Furyk, Justin Leonard. Good men, very good players. They figured out long ago that even the meanest media dogs don't bite if you throw 'em a bone every now and then.
For more of John Hawkins' opinionated insight, watch the "Grey Goose 19th Hole," Wednesdays at 8 p.m. and 11 p.m. ET on the Golf Channel.