The first player to shoot 60 on the PGA Tour was Al Brosch, in the third round of the 1951 Texas Open at San Antonio's Brackenridge Park Golf Course. He went on to finish three strokes out of an 18-hole playoff between Doug Ford and "The Arkansas Traveler" E.J. [Dutch] Harrison, who shot 67 to win by a stroke.
Six more players would go on to shoot 60 in the 1950s before Al Geiberger broke the barrier in 1977 in the second round of the Memphis Classic at Colonial Country Club. It wasn't until 1990 that another player (David Frost) recorded a round of 60, and then a year later Chip Beck posted the next 59.
In all, 41 times a player has shot 60 or better on the PGA Tour. Seventeen of those scores have been recorded since 2010, including Justin Thomas' 59 in the opening round of last week's Sony Open in Hawaii, where three other players also threatened the sub-60 mark during the week.
In the same seven-year span prior to 2010, only eight times did someone record a round of 60.
Evolution, just like in any sport. Players are better, equipment is more advanced and course conditions, particularly on tour, are often these days pristine.
"Everyone is hitting the ball so far, the courses are just becoming easy to them," said Kevin Kisner, who missed a nine-foot eagle putt for 59 in the third round of the Sony. "More and more kids I see coming out here are in shape, ready to play, and are not scared. So I think the game is headed in the right direction, if you want to see a bunch of low scores."
Last week's venue, Waialae Country Club, also provided the perfect storm with mostly flat greens, no wind and soft conditions -- much the same way it was at TPC River Highlands last August when Jim Furyk recorded the tour's first 58 the morning of the final round.
Was it fun for fans to see a 59 last week? Yes. Did it take some of the luster off when it almost happened three more times? With all due respect to Kisner, Reavie, etc., having it become a daily storyline made it a little less dramatic.   RELATED: Why golfers are going lower than ever
The record for the lowest score on tour is 58, as mentioned shot by Furyk on Sunday at last year's Travelers Championship.
Yet all the talk last week still focused on 59.
"It still doesn't happen very often," said Chez Reavie, who was one of those chasing 59 last week before finishing with a 61 on Sunday. "If you see some guys shoot 58 you'll see some guys shoot even lower. You definitely can do it. Your brain just rationalizes it when you see someone else do it."
Will someone match Furyk's record soon?
"I think someone will shoot 58 on tour this year," Reavie continued. "These young kids are so good."
Reavie, by the way, has never shot 59 in competition or practice. He did come close, however, at Whisper Rock, his home club in Scottsdale. Needing an eagle at the last, his chip shot lipped out and he had to settle for a course-record 60.
THE SECRET TO JUSTIN THOMAS' DISTANCE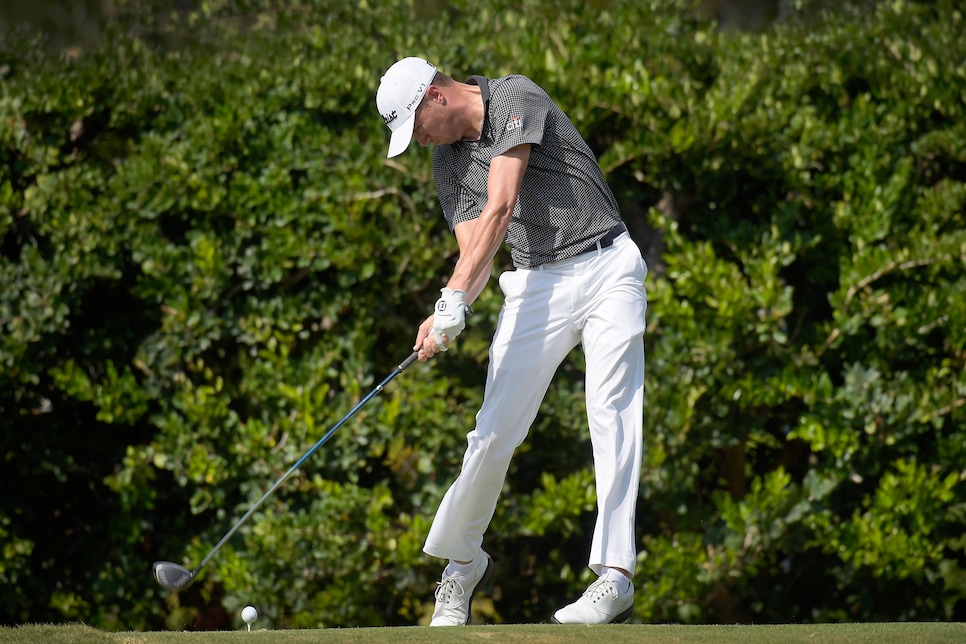 How does Justin Thomas hit the ball so far? It traces back to his childhood.
When Thomas was growing up in Kentucky he was scrawny. There were a handful of holes he couldn't reach in regulation, even as he swung out of his shoes.
Having hit the ball that way for as long as he did, it gave him an innate trust to hit it hard, something Thomas has carried with him all the way through his college days at Alabama to the PGA Tour, where he is averaging 308.5 yards off the tee this season.
But what has been arguably most beneficial is knowing when to go at the flag and when to dial it back, a piece of advice that Jack Nicklaus gave him during a nearly three-hour lunch the two had last year.
"I had the same game plan during a tournament when I was playing bad as when I playing good: being just as aggressive, hitting at every pin," Thomas said. "When you're hitting it bad, you can't do that. When I'm playing bad, I need to just hit the green. I remember that talk a lot."
Bill Haas is the career money leader and a two-time winner at the CareerBuilder Challenge. He's also coming off a decent week in Hawaii, where he tied for 13th after three 67s and a 66.
Speaking of consistency, Charles Howell III has four top-15s in Palm Springs and is coming off a T-8 at Waialae. Howell is one of the game's all-time nice guys and obviously a very fine player, but he also has just two career wins and none since 2007. In other words, he'll play well but just don't bet him to win.
How long will it be until we hear "Rory spends too much time in the gym" commentary after a rib injury forced him to withdraw from this week's tournament in Abu Dhabi? A better question raised by a colleague might be, "Would we ever say an athlete in any other sport is spending too much time in the gym?" Having been around McIlroy and those who train him, he's not in there to get a beach body, folks. …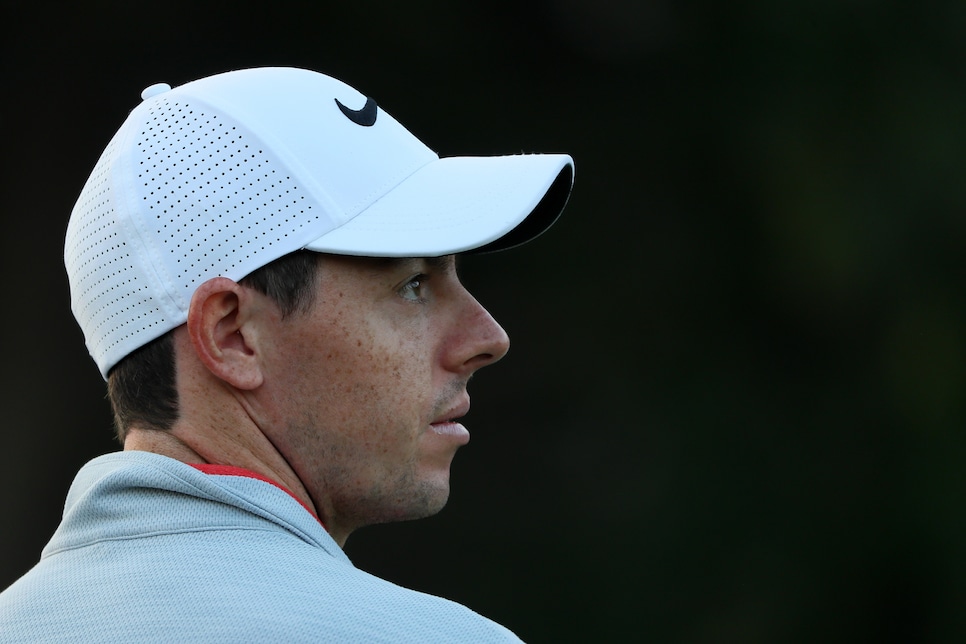 The more concerning issue is how long the injury will linger and what effect it will have. When Brandt Snedeker suffered a crack rib a few weeks before the U.S. Open it forced him to withdraw. Fortunately for McIlroy, the Masters is still three months away, but the stress fracture could certainly impact his preparation, as my colleague Ron Kaspriske reports. …
Last year, Jordan Spieth said he wouldn't be doing the kind of globetrotting that had him playing in six countries in a four-month span, racking up a staggering 76,969 air miles. Well, this week he'll visit Tokyo, Seoul, L.A. and Mexico City on promotional stops for his new Under Armour shoe. And you guys thought these guys were busy just Thursday through Sunday. …
If someone told Justin Rose at the start of the week that he would shoot a pair of 64s and finish 20 under at the Sony Open, he would've liked his chances to win. Instead, he finished seven back of Thomas. The venue or significance wasn't the same, but he had a similar performance at the 2015 Masters, shooting 14 under for week only to tie for second, four strokes behind Spieth. …
I wouldn't be stunned if not every eligible player turns up for the WGC-Mexico Championship this March. Free money and World Ranking points aside, remember when some players pulled out of the Olympics over security concerns? I'm sensing something similar could happen at this event.