HONOLULU -- Justin Thomas spent Monday night watching college football's national championship game with Jordan Spieth, among others. When Clemson scored the winning touchdown with one second to go, Thomas stormed out.
The following morning, Thomas, an Alabama alum, was still upset over the loss. "Brutal, man," he said via text.
At least he has Sunday's victory at the SBS Championship to fall back on. It was his third career win and second in two months. The burden of expectation, however, has been difficult at times on the 23-year-old.
Thomas was part of a vaunted 2011 high school class that included Spieth, Daniel Berger, Emiliano Grillo, Patrick Rodgers and Ollie Schniederjans. Four years later, Spieth had reached superstardom, while Thomas had a chance to win a handful of times but didn't.
Thomas ended 2015 with seven top-10s and finished second in the Rookie of the Year voting to Berger but was feeling pressure. So much so that at one point last year he called Jack Nicklaus, who invited him to his house in Florida, where the two talked for a couple of hours.
"I think it drove me a lot," said Thomas, whose friendly rivalry with Spieth began a decade ago when the two played in the Evian Junior Masters in France and Thomas won the tournament to earn a spot in the pro-am with Juli Inkster. "I wasn't mad, but it was maybe a little frustrating sometimes seeing some friends and peers my age do well. Not because I wasn't cheering for them because I feel like I was as good as them. It's just immature of me. I mean, the fact of the matter is, over the course of a long career, we're going to beat each other."
Now, Thomas says he is more comfortable, a feeling he didn't necessarily have until he successfully defended his title in Malaysia last November, coming from four shots back on the final day.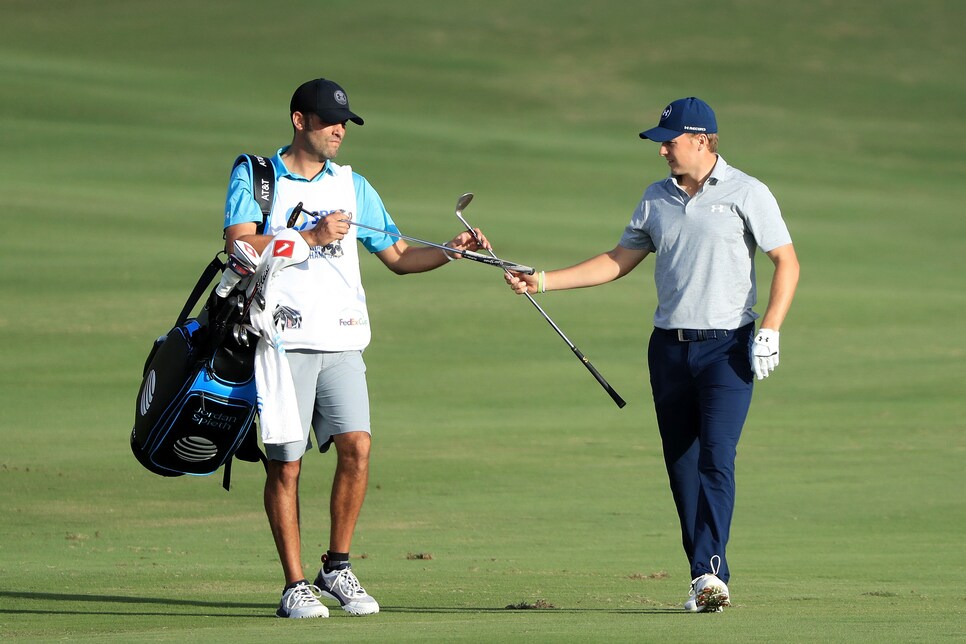 With snow and/or ice covering 49 of 50 states last week was there any place better for the PGA Tour to resume its 2016-'17 season than amid sunny skies and swaying palm trees in the Aloha State?
Hawaii with some snow-capped volcanic peaks was actually not the lone state without winter weather—Florida takes that honor—but I digress. Of the 32 players in the field at the SBS Tournament of Champions, 23 of them hopped the 40-minute flight from Maui to Oahu for this week's Sony Open, including Spieth.
The last, and only, time Spieth played at Waialae Country Club was in 2014 when he missed the cut. But at the urging of his caddie Michael Greller, he thought the tree-lined 7,044-yard, par 70 with small greens would be a perfect fit.
"It's almost like your [at] Hilton Head, your [at] Colonial. You have to kind of strike it around both ways and play in the wind," said Spieth, who after Sony will fly to Tokyo for launch of his new Under Armour shoe. "We feel like that kind of plays to our strength, kind of trickier reads on the greens. You can make putts from mid-range and off a bunch of ridges."
The putting is usually something the 23-year-old Texan excels at, that wasn't the case at Kapalua, where he was an abysmal 2-for-10 from 10-15 feet and 0-for-4 from 15-20 feet.
That said, he still tied for third thanks to a final-round 65. It was the best round of the day by two strokes, which left him feeling good heading into this week and about the early part of the season.
Asked what a successful year would be Spieth was direct.
"Grand Slam," he said. "I want to have a lot more fun. I want to smile more on the golf course. … Obviously with my personality, good golf certainly helps that.
"I think there were certainly times [last year] where my fuse was a little too short. People go through those kind of stretches. Just felt like I kind of—I don't know, just here and there, complained a bit where it was unnecessary. … It doesn't do any good. So when you have time to think about the season, and think about the year and the next year, you kind of realize, hey, you know, pretty soon we're going to have been on tour for 15 years. Why not really enjoy that. Just keep making each year feel like it lasts a long time and you have a lot of great times every single week and just enjoy the process."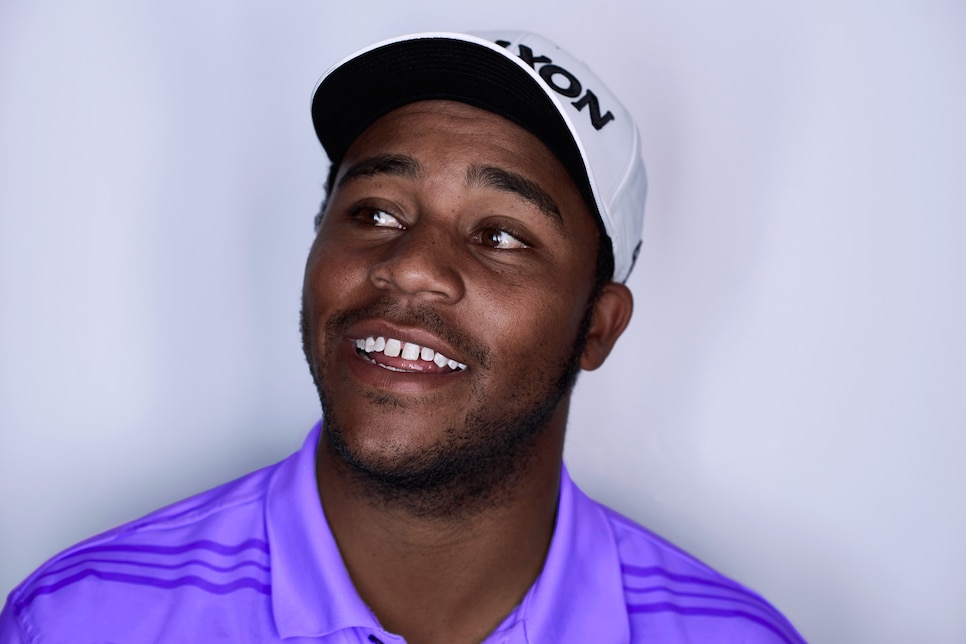 Over the last 2½ months, Harold Varner III has played in Malaysia, Las Vegas, Mexico, Japan, Australia before competing this week to Hawaii.
And that's just the beginning.
The 26-year-old plans to play every week on the PGA and European Tours between now and the Players Championship in May, except the week of the AT&T Pebble Beach Pro-Am.
"I don't have too many obligations, and I want to see how good I can be at golf," said Varner, who won last month's Australian PGA Championship. "And you can't do it on the couch."
The stop he's most looking forward to, however, is one that's close to home. His win Down Under got him into the field at the WGC-Bridgestone Invitational. Varner was born in Akron, and his Aunt used to work at Firestone.
Jason Day caught plenty of flack from fellow players over his comments last week about slow play. Knowing Day, he won't be bothered by them one bit. …
Last week new PGA Tour commissioner Jay Monahan sat down for a roundtable with the media. The 46-year-old lifelong golfer who has worked in a variety of executive-level capacities for the tour came across as energetic, engaging and smart enough to see a changing landscape ahead of him. As much as he'll lean on predecessor Tim Finchem, he'll also seen counsel from people like NBA commissioner Adam Silver. Some things you can (likely) expect to see at some point: The season ending on Labor Day; the playoffs being cut from four events to three; the PGA Championship moving to May (if the PGA of America buys in) and the Players back to its original March date; the tour returning to Miami; and tributes and celebrations of the late Arnold Palmer throughout the year. …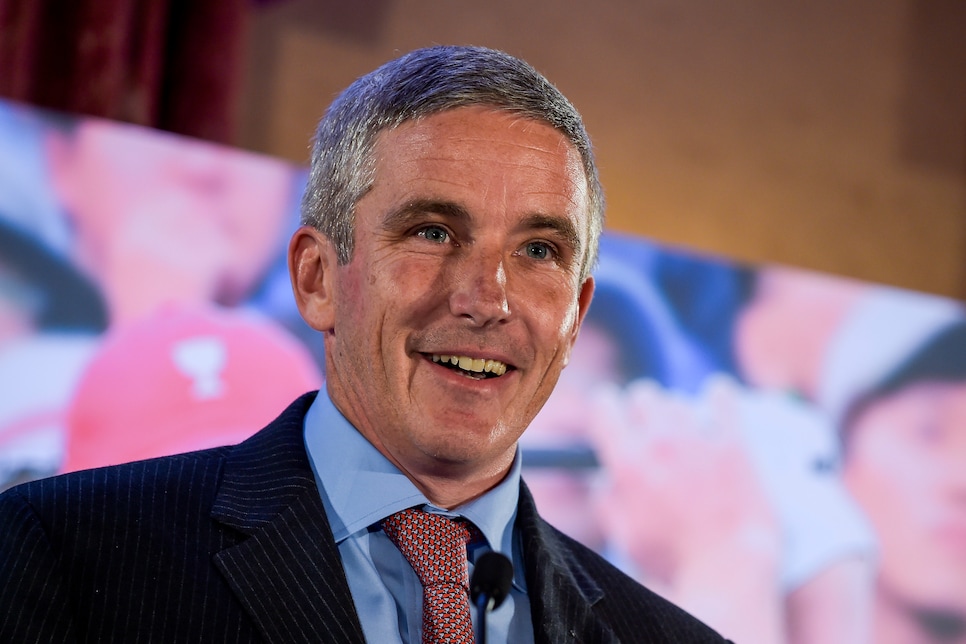 The tournament shaping up to have the best field in the early part of this season: the Farmers Insurance Open, which already has commitments from Tiger Woods, Phil Mickelson, Day, Dustin Johnson, Hideki Matsuyama and Rickie Fowler. The Genesis Open at Riviera a few weeks later is a close second with many of the same names, including Day, who is expected to add the L.A. stop to his schedule this year. …
The Hawaii swing is understandably a working vacation for many. Yours truly included. I got to play the Plantation Course the day after the tournament and as usual came away amazed at how such a terrific course was able to be built on such a dramatic piece of land. Easy: Bill Coore and Ben Crenshaw.