The Loop
Golf World Monday: Inbee Park impresses for many reasons
Sean Foley sees the Dalai Lama reflecting in her smile, "Like she knows something you don't know."
Steve Stricker marvels in a text: "She probably has the best tempo I've seen in a stroke!"
Bob Rotella believes the smile and tempo are byproducts of her perspective: "She's done a great job of toning it down, making it not that big a deal."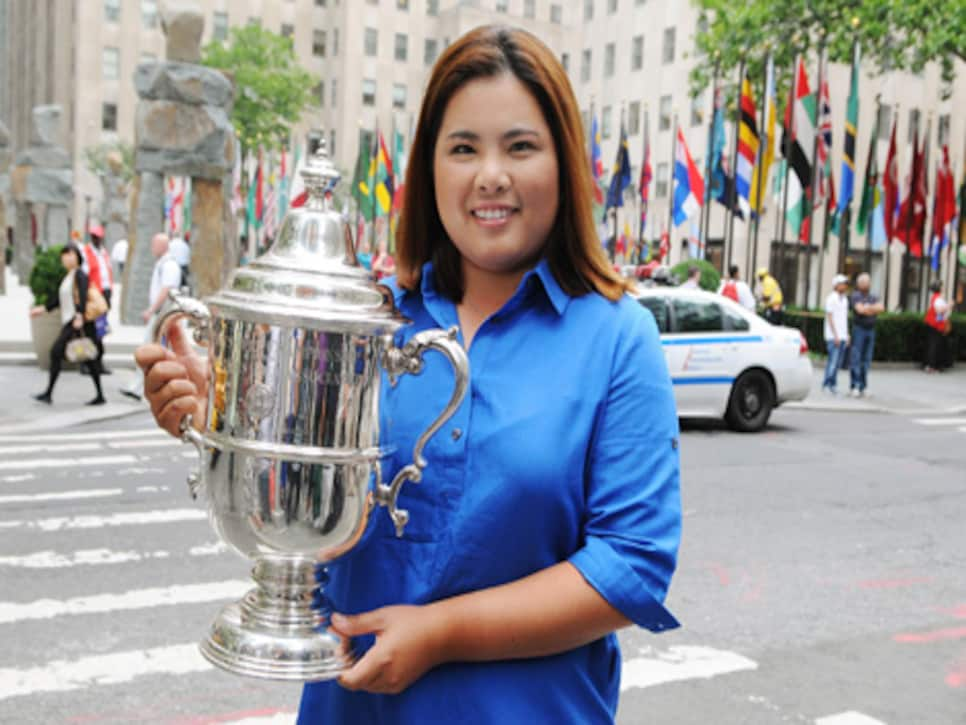 These are just a few of the observations collected over the last week in the buildup to Inbee Park Month, a period during which the 24-year-old South Korean will be part of a storyline not experienced in sports since Bobby Jones won the Grand Slam in 1930.
The takeaway from six of the game's top putters and coaches is that Inbee seems emotionally equipped to handle the pressure of a potential Park Slam--whether that be over the course of four or five majors. This week in Canada will be the first post-Sebonack test as Park puts her game on display in one of two LPGA events prior to the Ricoh Women's British Open at St. Andrews (Aug. 1-4). Besides the Manulife Financial LPGA Classic in Ontario, she is scheduled to play the Marathon Classic (July 18-21) in Sylvania, Ohio.
What's different now is that history is involved. Dr. Gio Valiante, the sport psychologist who works with U.S. Open champion Justin Rose, warns that it's easier to remain composed while flying relatively under the radar, and he can't wait to see how Park will handle greater scrutiny. "For what it's worth, I am fascinated by this story," says Valiante. "From a performance psychology perspective, it's remarkable."
Whether they gush about the "beautiful confidence" in her smile (Foley), the adroit way she reads putts (Mickey Wright) or her skill in committing to her line (Brad Faxon), insiders are struck by how Park is doing this her way.
"She's not overpowering the course like Tiger and like Yani Tseng was," says Faxon. "But she's consistently doing it around the greens in beating the other players by a lot."
To Faxon, it's not just reading the greens. It's the nuances like the pre-shot routine and the decisive way that Park matches her speed with her line, and never wavers. "It looks to me like when Tiger is at his best," Faxon says. "Whether it's the 18th hole Sunday or the first hole Thursday, it's treating every putt with the same low level of importance."
The putts seemingly get more important with the acres of greens at the Old Course, and as the networks schedule time for one-on-ones. Or do they? To this point, Park has proven to be the ultimate flat-liner. "She's managing the fact that no matter what the circumstances, her tempo stays the same and that's hard to do," says putting coach Stan Utley.
Just to give this even further historical perspective, Jack Nicklaus, the all-time major winner with 18, never won more than two majors in a row or more than two majors in any year. Of course there is the debate of whether four or five majors constitute an official slam, which is something Rotella thinks might work to a psychological advantage, as well.
"What's important is that she knows in her mind before the Women's British Open," Rotella says. "If she tries to win five, that would only help her. Makes it easier to win four."