News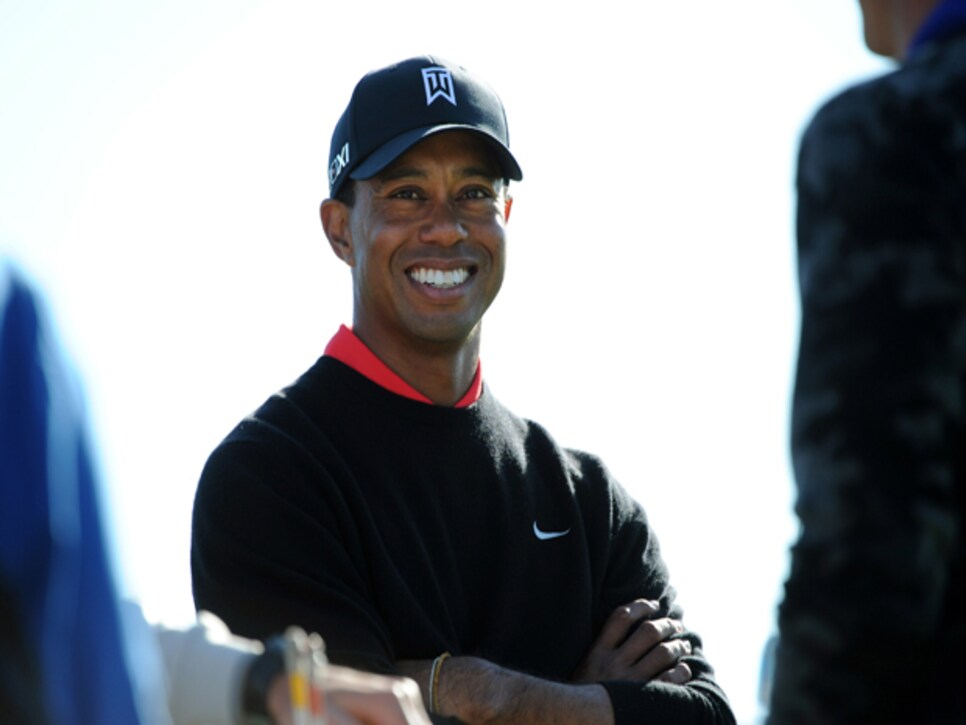 I am told I watched on TV as Don Larsen pitched his perfect game in the 1956 World Series, but I was six years old and have no memory of it.
I have vague recollections of the 1957 and '58 Series between the New York Yankees and the Milwaukee Braves -- Hank Aaron, Warren Spahn, Mickey Mantle, Whitey Ford et al.
And I know that the headline in the Pittsburgh Post-Gazette after Game 1 of the 1959 Series was "An Early Wynn," a play off the name of the winning pitcher for the Chicago White Sox against the Los Angeles Dodgers. But my real memory of sports begins in 1960.
That was the year my local guy, a superintendent's son from Western Pennsylvania by the name of Arnold Palmer, won the Masters and the U.S. Open and I watched all of the limited coverage on TV. It was also the year the Pittsburgh Pirates upset the Yankees in an epic seven-game World Series as I snuck listens in on a transistor radio in school.
Through the next decade, as a 10-year-old boy awkwardly evolved into a 20-year-old young man and processed the assassinations of two Kennedys and a King, I saw Jim Brown and Johnny Unitas play football, Bill Russell and Oscar Robertson on the basketball court, Muhammad Ali box and many other remarkable athletes.
Later, as the deputy sports editor at The Associated Press, I attended the Olympics, the NCAA Final Four, heavyweight title fights and championship games in baseball and football. My takeaway from a life around sports is this: Winning a golf tournament is one of the most remarkable of all athletic achievements.
And winning 75 times -- a milestone reached by Tiger Woods on Monday at the Farmers Insurance Open -- is an accomplishment for the ages, especially since he needed only 280 PGA Tour events as a professional to achieve the feat -- a stunning winning percentage of 26.8 percent.
By contrast, the all-time leading PGA Tour winner, Sam Snead with 82 victories, won about 10 percent of the time and No. 3 Jack Nicklaus, with 73 wins, was victorious at a clip of 16 percent. In what other sport do the greatest players NOT win as often as they do in golf? The mental resiliency required to be a great player is off the charts. Please appreciate that.
With the latest buzz word in golf now being "bifurcation" -- one set of rules for elite competitors and a more relaxed criteria for recreational players -- I ask this: Aren't we already playing by two sets of rules?
Seventy-two holes of stroke-play golf is an extremely grueling test that most sports fans underappreciate as an athletic achievement. There are no mulligans or gimmes and you can't finish the hole with your ball in your pocket.
Every hole must be played until the ball is in the cup -- 18 times, four days in a row. That Tiger has been able to maintain that focus and concentration and skill level so successfully so many times is not to be taken lightly. In my view, it ranks with Joe DiMaggio's 56-game hitting streak or any other great athletic accomplishment. And Tiger is not done yet.
Twice I have played in the Callaway Invitational, a team event for amateurs and professionals in which we played Old Delmonte, Spyglass and Pebble Beach and, if you made the cut, Pebble Beach again on Sunday. Both times, my team missed the 54-hole cut, and both times I was relieved. I was mentally fried after three days of holing out everything. Imagine doing that week after week.
One of the millions of knuckleheads who thinks that having a laptop and a Twitter account somehow makes their opinions worth sharing was taunting a tour pro I know the other day as being over the hill. The player, who is 47 and hasn't won in a decade, is still competitive and easily keeps his card.
More importantly, he has won four times. Perhaps it is possible for a player of reasonable talent to stumble into a PGA Tour win. But to win multiple times -- to win four times -- requires more than talent. It demands resolve and the kind of mental toughness found in the great champions of any sport.
Now let's talk about winning 75 times in a sport where the greatest winner ever -- Snead -- had a fail rate of 90 percent. Discussions about the greatest ever are entertaining but ultimately meaningless because generational differences make true comparison impossible.
But in my mind these years stand out: Bob Jones in 1930 winning the U.S. and British Open and U.S. and British Amateur. Byron Nelson winning 18 times -- 11 in a row -- in 1945; Ben Hogan with 13 victories in 1946; Snead with 11 in 1950; Hogan with three majors in 1953; Nicklaus with seven wins and two majors in 1972 and Woods with nine wins and three majors -- the U.S. Open by 15 strokes and the British Open by eight -- in 2000.
When we ask the question: "Is Tiger back?" the answer is being held against the unfair standard of genius. Woods will never duplicate the year he has in 2000. He painted his masterpiece at the age of 24. But what we saw at Torrey Pines is proof that what Tiger has left is still remarkable and may well be more than anyone else playing the game has, until Rory McIlroy or someone else proves otherwise.
For now, let's celebrate Tiger's diamond anniversary -- his 75th win. And let's allow the anticipation to build as April nears and the Masters looms. It has been five years since Woods has won a major championship and eight years since he has won at Augusta National.
Is Tiger back? Don't know and don't care. I like what we have. Woods remains the most compelling story in golf and one of the greatest athletes of our lifetime. In a sport where the greats lose far more often than they win, Tiger has won at a clip the game has never known.
Savor that, enjoy that and, most of all, appreciate that. We are watching someone whose achievements will be discussed as long as sport remains relevant. And I know this: I won't have to struggle to remember what I saw. The greatness of Tiger Woods is burned in my memory.