Apparel
The 7 golf resolutions we have for 2021—and how we're going to accomplish them
It's not too late to commit to a 2021 golf resolution. Here's what our editors are focusing on in the new year
*All products featured on Golf Digest are independently selected by our editors. However, when you buy something through our retail links, we may earn an affiliate commission.*
The new year is a great time to set goals, evaluate your game and challenge yourself. If you haven't decided on a golf resolution for 2021, it's not too late. If you need a few ideas or a little motivation to get started, we asked our editors what their 2021 golf resolutions were and how they plan on achieving them. When it comes to setting goals, it's important to write them down to create a clear vision of your intentions—so start there. We'll check back in a few months to track everyone's progress and share any tricks or tips learned along the way.

RELATED: How any golfer can build a home gym for less than $300
'Don't let my lack of shoulder mobility kill my golf swing'
"Shoulder mobility is a killer to my golf game. I'm sure others can relate. Anybody who's seen the train wreck that is my swing knows my right elbow never gets high enough—because I really can't. Chronic neck, shoulder and back issues—from sitting in front of a computer screen for tens of thousands of hours—have developed. And I can blame those physical restrictions for my very abbreviated backswing.

Well, I'm committed to changing that in 2021. Thanks to the urging of my chiropractor, I've bought these Therabands—and I'm going to do shoulder mobility exercises every day. No excuses. I'm usually glued to my computer working for 10-12 hours. But if it means waking up at 5:30 a.m. to do 20 minutes of stretching, I'm doing it. Because getting to a single-digit handicap is within my sights (I'm currently a 12.9, got down to an 11.4 this summer), and I know I can make better golf swings with proper mobility." —Stephen Hennessey

RELATED: 5 products every golfer needs to boost muscle recovery
'Why practicing better matters'
"My New Year's Resolution? Neater divot patterns on driving ranges. This, for me, covers a few bases. First, course superintendents are the true unsung heroes of golf, the tireless legends who wake before the sun and toil behind the scenes so we can enjoy ourselves. The very least we can do is make their jobs easier by thinking more about them. Second, having neater patterns requires me to have divot patterns, which means I have to practice. Third, neater divot patterns mean consistent contact, which will require me to hit my irons better. And fourth, and perhaps most importantly, they just look really damn cool." —Dan Rapaport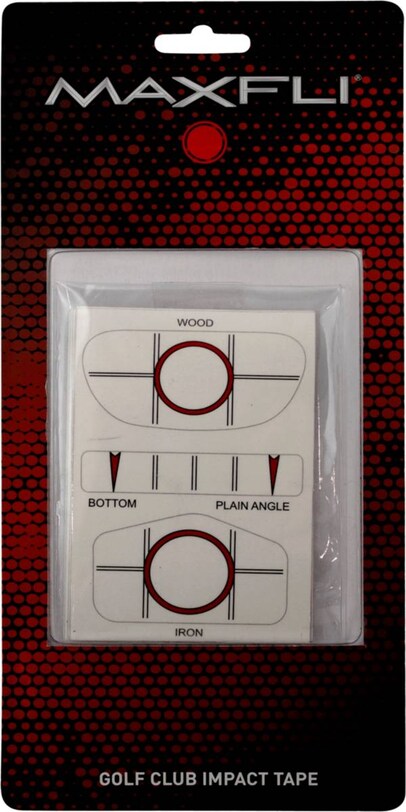 Maxfli Impact Tape
Improve your consistency and gain a deeper insight into your ball striking with Maxfli Impact Tape. Includes specially sized tape for both woods and irons plus sole strips to see club/turf interaction. Red circles indicate the "sweet spot" on each club and allow you to compare where you are currently hitting to where you should be hitting on the club face. Self-adhesive design and removes cleanly from clubs. Self-adhesive design Can be removed quickly and easily Doesn't leave sticky residue behind Specially created for woods and irons Includes sole strips to better understand club striking Red circles indicate the sweet spot on the club face Gain a deeper understanding of your swing and ball striking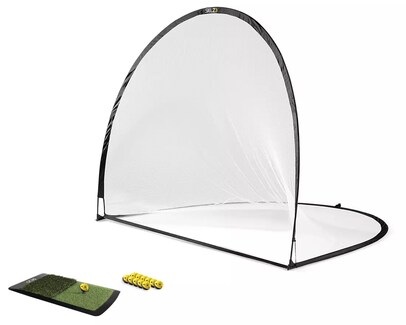 SKLZ Home Driving Range Kit
Work on your swing at home from your driver to your wedge with the SLKZ® Home Driving Range Kit. This kit includes everything you need for practice at home from the net to the balls. Sets up easily in your backyard, basement, or wherever find space. Enjoy hours of fun and practice away from the course. KIT INCLUDES 7' Practice Net features tent technology for easy setup and take down 12 impact golf balls are dent resistant and limit flight Launch pad dual surface for hitting off fairways or out of the rough 1" rubber tee 2" rubber tee
'Proper golf posture starts with fixing my actual posture'
"I'm committed to fixing my posture in 2021. Working from home has resulted in hours of being hunched over staring at my computer ... and I wonder why my back hurts! I'm keeping my shoulders back, head tall and core engaged. I've brought my computer up to meet my eyes. I purchased blue light glasses, so I'm not leaning forward and squinting. And, I got a posture trainer! Having tools that help me keep good posture is a lot easier than just trying to remind myself about it every once in a while. I'm hoping that a better posture during the week aids in my ultimate quest for better scores on the weekend." —Hally Leadbetter
'My road back to a plus-handicap'
"My golf goal has been a simple ambition over the past five years: to not care so much. It's just a game, I'm not a professional. I would laugh at the bad shots and cherish the good, forget about scores and focus on having a good time.

Theoretically this road would lead to a more fulfilling experience, one that would make me more appreciative of the game and being a part of it. And I can say with the utmost clarity and conviction, this was stupid.

You know who doesn't focus on scores? People who can't score. Losers. That is not me. I am a WINNER. I was born to fly and if my wings burn from chasing the sun, I will go down in a blaze of glory. (This is what I tell myself in the mirror every morning.)

I will avenge my handicap rising two strokes last year with a fury and retribution that makes a U.S. Open setup seem tame. I will tell my bosses I have a steady stream of afternoon phone calls in order to work bucket after bucket on the range. Redoing the landscaping will have to wait another summer as my short game is in more dire need of renovation.

Should we get a stimulus check, it will go to golf lessons. I will forgo editing my colleagues' writing, and instead use those opportunities to reread Hogan's "Five Lessons." No more walking the dog at sunrise, instead, I'm going to use that time to make 100 swings with weighted speed sticks. (These are currently in senior writer Alex Myers' possession, but he is one of those "I just want to have fun" knobs and thus does not deserve them.)

I will turn emergency nines into 18 holes, and move my weekend 18s to 36, and my nights will not end with chats with my wife but a date with a massage gun to keep my body right.

My golf goal for 2021 is a simple ambition: to care too much." — Joel Beall

RELATED: The 50 Golf Books Every Golfer Should Read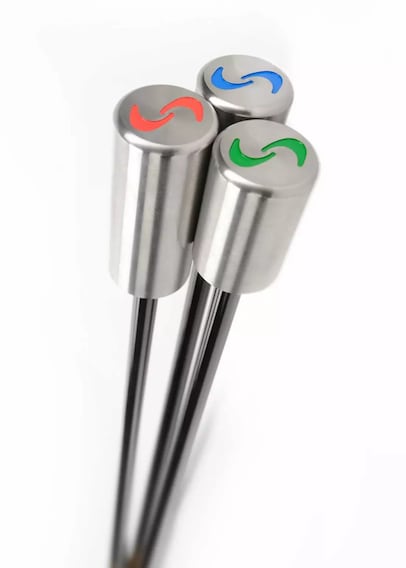 SuperSpeed Golf Training System
Add an extra 30 yards to your drive this season with the SuperSpeed Golf Training System. Including three specifically weighted training clubs and nearly two years of online instruction, you'll be outdriving your playing partners in no time. DESIGN #1 swing speed training system in golf Used by over 600 professional golfers worldwide Includes 3 specifically weighted clubs and nearly 2 years' worth of online video instruction Increase your club head speed by 5% in 6 weeks Training only takes 10 minutes 3x per week to see results Ideal for driver shafts weighing 60g or more and swing speeds above 85mph
'Even with a lack of free time, you can still add distance'
"Contrary to what my colleague and (sometimes) swing coach Joel Beall would lead you to believe, I have used the speed sticks he let me borrow. So much in fact that I did this to my backyard in the run-up to my annual golf trip last year: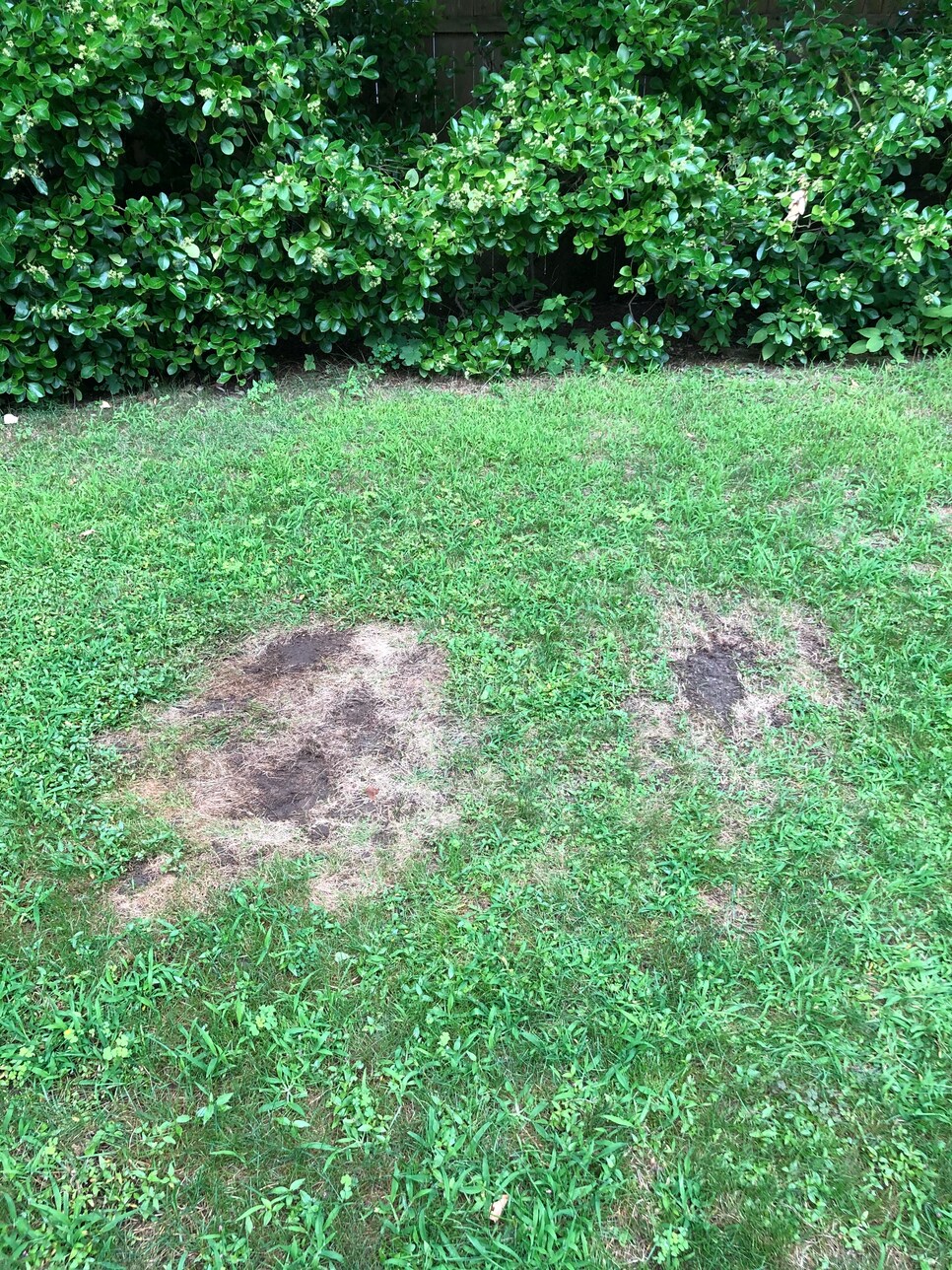 My wife wasn't happy, but I was pleasantly surprised by how a little work with these bad boys went a long way. Literally. You'll never confuse me with a long hitter like Bryson DeChambeau—or even Joel—but by the time my trip came around, I was actually reaching some (short) par 5s in two and hitting a lot more short irons for approach shots on par 4s thanks to meatier—by my standards, at least—drives. And that was after only a few weeks of putting in about 10 minutes per day with them. It's amazing what a difference hitting it 250-260 off the tee instead of 230ish can make and it put a lot less pressure on the other parts of my game. Of course, when I faced real pressure in the final round, I still choked like usual. So speed can't solve everything, but it sure felt good to do more than slap at the ball like I had been.

Anyway, this year the goal is to not wait as long to make using these swing aids a habit, and not just because my big trip has moved up on the calendar. With a second child born this past September, the opportunities to play real golf promise to be at an all-time low in 2021 so I need to do everything I can to stay sharp including more quick "training sessions" in the backyard. Oh, and to my wife, I also promise to move around a bit more when I'm out there." —Alex Myers

RELATED: The best golf practice nets available now for indoor/outdoor at-home practice
'Figure out how to play more golf as a first-time parent'
"This could be the idealized, foolish hopes of first-time parents, but my husband and I are expecting our first in March and want to figure out a way to involve our baby in our golf lives. Golf is one of the ways we love spending time together, outside, communicating, laughing, and being with each other. Golf's been an important part of our relationship since we met, and we want our baby to be a part of that experience. I've been emboldened watching LPGA Tour players like Michelle Wie have her baby out on the range with her and pushing a stroller on the course. My resolution is to figure out our version of that this summer." —Keely Levins
'A simple way I plan to remove stress from my game'
"I suppose I'm keeping the low bar by resolving to do something I've already done every minute of my life, but in 2021 my goal is to breathe. Judge all you want, but as I've come to learn there is good breathing and there is bad breathing, and for many of my four-plus decades on earth, I have likely been guilty of the latter. Bad breathing is shallow, and through the mouth, and in which the hurried exchange of oxygen and carbon dioxide puts our bodies in a perpetual state of stress. By contrast, good breathing is through the nose, slow and extended, and it helps signal to our brains and our bodies to remain calm. It could be while trying to sleep, typing out an email or standing over a six footer for par, by simply breathing better in 2021 I'm at least giving myself a better opportunity for success."—Sam Weinman

RELATED: Can meditation make you a better golfer?