New Gear
Golf Pride CPX grips: What you need to know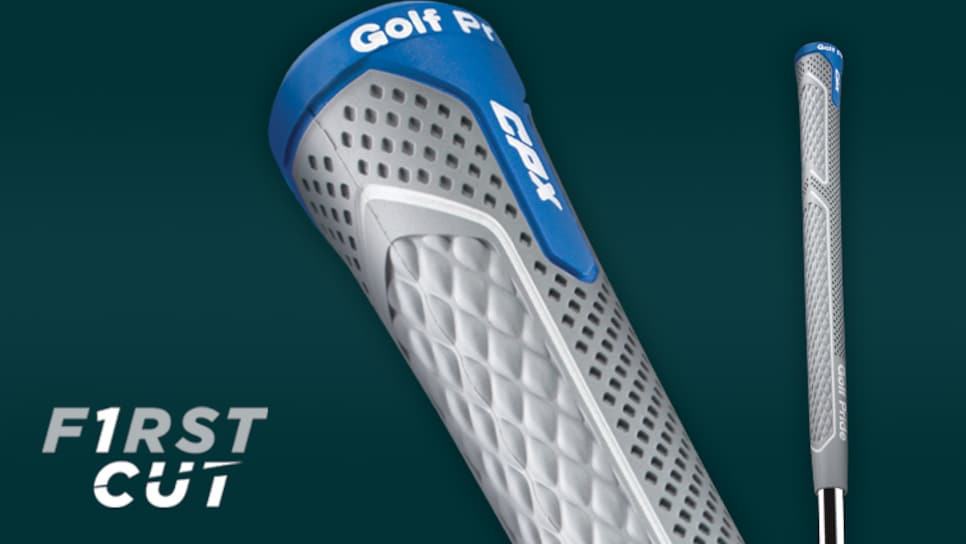 WHAT YOU NEED TO KNOW: Golf Pride launches its softest grip ever, the CPX. The grip, which is made of the softest rubber compound in company history, builds traction through a raised diamond-quilted pattern along both sides.
PRICE: About $10 per grip. Available April 1.
THE DEEP DIVE: When Golf Pride's team of engineers started thinking about what golfers wanted in their next grip, a concept kept driving its way forward that isn't one you normally hear from the top of the pyramid. And in golf's typical fascination with focusing too much on elite players, the top of the pyramid might have been missing a key metric. That overlooked concept was comfort. And for Golf Pride that meant reimagining what a soft grip could be.

"Anyone can make simply a soft grip, that's easy," said Bruce Miller, Golf Pride's head of player research and testing. "The challenge is not making the grip too soft and sacrificing performance. It's a fine line."
The new CPX grip navigates that fine line of increasing a golfer's comfort level at address by using the softest rubber compound ever found in a Golf Pride grip. Then, the design stays true to the company's performance technology roots with a new raised diamond pattern along both sides to provide extra traction. Finally, the grip adds the structured inner core found on the company's previous soft grip entry, the CP2 family. That "control core," first introduced in 2014, is an underlayer at the top end of the grip that stabilizes the grip where the torsional forces can be the strongest. In short, those two elements help to make a soft grip perform with a firmer compound's strength.
"The CPX marries the softest feeling material we've ever made with two things that allow it to be playable," Miller said, referencing the effects of the external texture pattern and the internal fortifying underlayer. "A tremendous amount of consumer testing and lab validation was conducted to arrive at the final material."
The CPX's quilted diamond-shaped texture pattern got its inspiration from the handlebar grips on a BMX bike. It aims to improve traction by maximizing the contact area for each hand. At 52 grams in the standard size, its weight is similar to the CP2 Wrap and CP2 Pro grips.

Golf Pride's research doesn't necessarily suggest more average golfers should be playing a softer grip, but Miller said many of the tour-level grips now have softer elements in them, and the move by some average golfers to midsize grips is a move toward a more comfortable feel.
In any case, the CPX may suggest thinking about a change ought to be on more regular golfers' radar. Soft could be seen as a way toward game improvement, simply by making the game feel less hard.
"Golfers want the performance characteristics of the type of grips that are popular among tour players, they just want it softer," said Eric Gibson, Golf Pride's global head of marketing. "I think we've seen that the community of average golfers in general is gripping the club too hard. We think that making a softer feeling grip makes them more comfortable at address and that leads to better grip pressure."
While it is a fact that Golf Pride's more popular grips among the masses are the ones that tend to be more popular on tour, too, (Tour Velvet and MCC, for example), the company's success with the CP2 line over the last seven years is evidence that there's a growing and significant demand for a softer feel. Gibson believes there's a chance that grip softness starts to play a greater role in grip decisions, and that includes a renewed attention to grip fitting and possibly expanding some horizons when it comes to how a golfer best interacts with his or her clubs. After all, the hands are the only connection to the clubhead and that connection lives and dies by the grip.
"Many players think of a softer-feeling grip as being too mushy with too much twisting and slipping and lacking durability in harsher conditions," Gibson said. "I think what we can do with this grip is reset the expectations of the kind of performance you can get with softness."
The CPX (around $10 per grip, not including installation charges) will be available April 1. It is offered in standard, undersize, midsize and jumbo options.