Being a golf parent
Annika Sorenstam's keys to being a good golf parent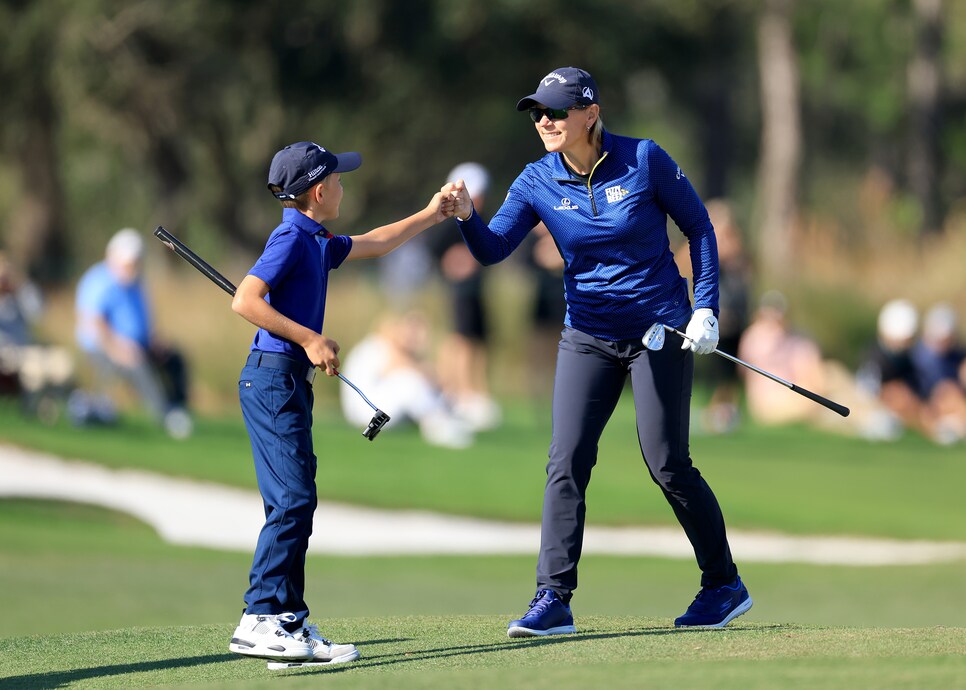 Being a golf parent can be a balancing act. You want to share this thing you love with your child without being overbearing. You want to give them all the knowledge you can without overwhelming them. You want to introduce them to the game in a way that will allow them to love it the way you do. That's a lot to take on. Annika Sorenstam, winner of 72 LPGA Tour events, is navigating the path of a golf parent as her son, Will, plays the game more seriously. You probably saw the pair playing the PNC Championship back in December. Sorenstam shared on her Instagram page what she thinks are some of the keys to being a good golf parent.
"Give your kid a lot of support, a lot of love," Sorenstam said.
"Let them explore, make mistakes, make their own decisions, read the greens and pick the clubs and be accountable for the shots they're hitting," Sorenstam continued. Though the desire to solve problems for your kids on the golf course can be strong, there is a lot of value in figuring things out for themselves.
For example, being told to not hit a sand wedge from a tight lie on the fringe is one thing, skulling a few sand wedges over the green and learning to grab putter instead might be a better way to learn. By making mistakes and problem-solving on the golf course, your child will gain ownership over their game. And, the game is a lot more interesting when you're messing around with different shots instead of being told what to do.
Sorenstam ends the brief video with a simple, but important, reminder: The best thing you can do on the golf course with your child is have fun.