Gambling
Golf One-and-Done 2021-22 Guide: 9 tips for winning these popular yearlong contests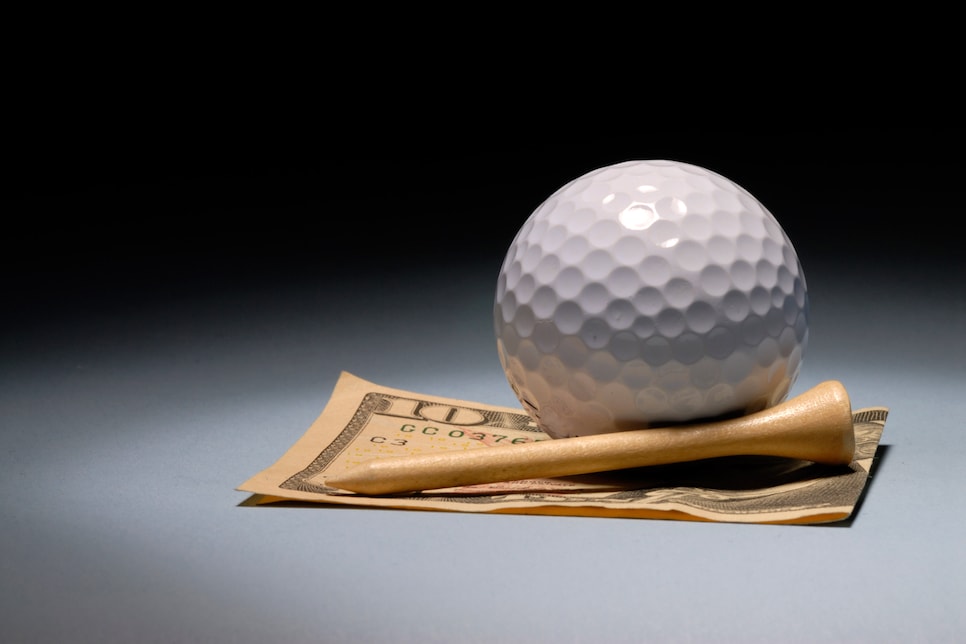 For the uninitiated, "One and Done" is a season-long (or year-long) contest in which you pick one golfer per week, and you earn points based on his performance. Usually you earn as many points as your golfer earns dollars in the actual event. Meaning the $1.476 million win by Cameron Smith at the Sentry Tournament of Champions earns all Smith backers 1,476,000 points. The catch, of course, is that you can only pick each golfer once throughout the year.
It's akin to an NFL survivor pool, except you're not eliminated after one bad pick—there's an entire season to recover. The manager with the most points at the end of the season is the winner.
OK, so once you're signed up ... where do you go from there?
We've collected our best advice in this space—good luck!
Be unique, but don't get crazy
Don't feel like you need to take long shots to be unique. The better idea is look at the top-five players in the betting odds, scout a few articles and podcasts, then take the one that you think will be the least popular.
The 2021-22 PGA Tour season is loaded with events, but keep in mind that they are not all created equal! The Puerto Rico Open offers a purse of "only" $3.7 million with a winner's share of somewhere around $540,000 (last year's winning share, while The Players boasts a purse of $20 million and a winner's share of over $3 million. Also, some tournaments like the World Golf Championships do not have a cut, so every golfer is guaranteed to make some cash that week. Though you don't have to lock players into a week this early in the season, you do want to keep these purses in mind as you go through the season.
You'll want to use your best golfers in the tournaments with the largest purses, but they'll also be facing the toughest fields in those events. The ideal situation to deploy your "studs" is when they are one of the few favorites at the top of the board. A good example would have been last season's AT&T Pebble Beach. There were only a handful of golfers who had odds shorter than 20-1. That would indicate a small group of golfers who are most likely to win the golf tournament. One of those golfers, Daniel Berger, went on to claim the title at 14-1.
And don't wait too long to use the best players
The biggest mistake you can make is not using the world's best players by the end of the year. Don't get too cute. Sure, you might want to save Jon Rahm for the Masters, and by all means, go for it—he should be a great play that week. But don't paint yourself into a corner where there are six events remaining, and you have 12 of the 20 best players in the world at your disposal. You would have been better off using all of them at some point over the 100-to-1 type longshots. Anybody who bets on golf knows how often those longshots tend to hit ...
Make certain to maximize starts from your studs. And if you're mapping everything out in January about who you're going to select in August, remember, there's always the Russell Henley, Harris English, Billy Horschel and Chris Kirks who emerge as legit talents by the time the FedEx Cup Playoffs begin. So you're never actually out of viable options.
There are going to be "natural fits" for golfers, events that you'll want to use a specific competitor. Webb Simpson at the Wyndham Championship and Hideki Matsuyama at the Waste Management Open are two prime examples. Both golfers have elite history at those events and will be popular options in those weeks.
The larger your league, the more you'll want to differentiate from the most popular pick each week. Since golf is such a volatile sport and there is always a missed cut lurking, it's beneficial to differentiate yourself from the masses. I certainly cannot advocate picking a 100-1 golfer as your One & Done selection, but choosing a player who is just a bit further down the board can be advantageous. For example, a golfer who is 10-1 to win the tournament is only 2.8 percent more likely to win the tournament than a golfer who is 15-1.
Your weekly decisions should be driven by your position in your league standings. If you are at or near the lead, there is little incentive to be contrarian. You want to take the most popular and best option every single week while forcing those behind you to take less likely winners and try to catch up. If you are playing from behind, there's little incentive to take the popular option or the natural fit in a specific week because even if that golfer wins, you won't make up much ground on your peers.
For every Dustin Johnson there is a Jim Herman. For every Jon Rahm there is a Michael Thompson. It's a long season (particularly this time around with 50 events!), so don't let a couple poor tournaments to start get you down.
We also asked Brandon Guptill of Gup's Corner, who also runs a well-known One and Done league: "I think the two most important things to do when prepping for your OAD leagues is to first map out the expected total prize money for all eligible tournaments in your league and then to create some kind of scripted out player pool for each tourney. Far too often I see people get to the end of the season and realize they left a lot of solid players on the bench trying to get too cute when making selections. Make sure you at least have your big guns slotted for the bigger $ tourneys, you can always adjust as the season goes along but having some kind of plotted template at least gives you a visual to review each week."
Pat Mayo is an award-winning video host and producer of long and short-form content, owner of the Mayo Media Network and host of The Pat Mayo Experience. (Subscribe for video or audio. Mayo (@ThePME) won the 2020 Fantasy Sports Writing Association Daily Fantasy Writer of the Year and Golf Writer of the Year awards, along with the Fantasy Sports Trade Association Best Sports Betting Analyst award, and was finalist for four FSWA Awards in 2020 (Best Podcast, Best Video, Daily Fantasy Writer of the Year, Golf Writer of the Year). His 21 FSWA nominations lead all writers this decade and are third-most all-time. Mayo is on the board of governors at www.fantasynational.com.