News
After Suffering A Heart Attack, Notah Begay Is Eager To Return To TV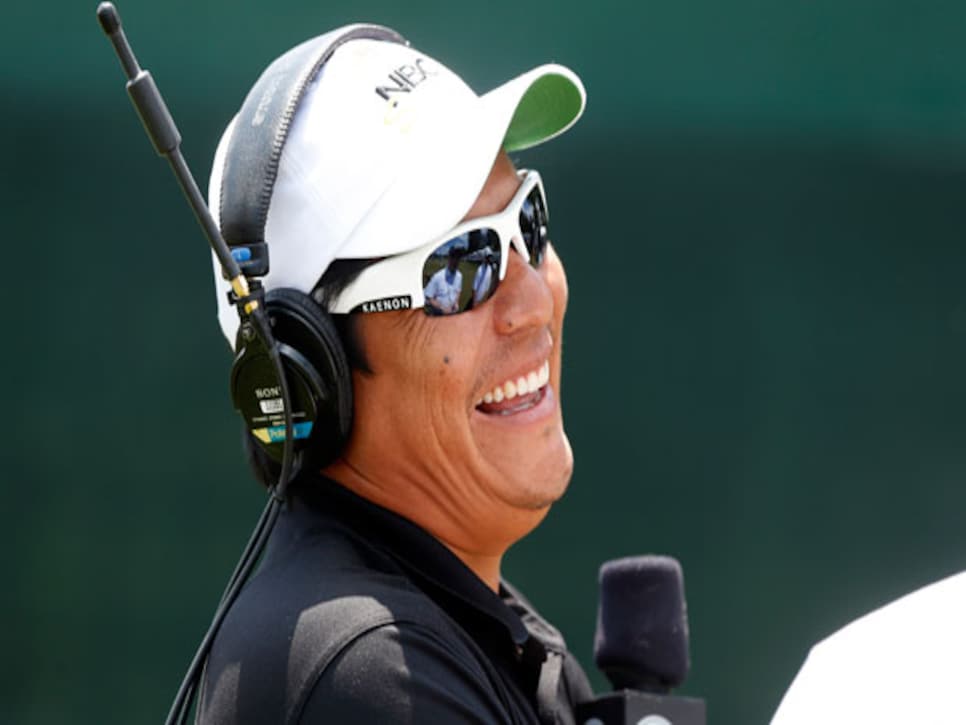 There were no warning signs. Notah Begay threw down three balls on the putting green at Dallas National like it was any other day of practice. About 10 minutes into it, he felt a pressure on his chest. Then it felt like his chest was going to explode. He remembers the shortness of breath, the headache and his vision getting blurred. Two hours later he was in Methodist Hospital, with a stent in his right coronary artery, his life saved.
"Honestly, it was the very best of a bad situation," Begay said when we caught up on Saturday. He had been home for a couple days, taking it easy, occasionally flipping over to the Wells Fargo Championship between movies and the Kentucky Derby. "I see where Phil took it deep," he said of Mickelson's 63.
The outpouring of concern when Begay's heart attack was announced April 29 extended beyond Golf Channel and NBC, or the golf world of which he is a part as a commentator, four-time tour winner and former Stanford teammate recognized as big brother of Tiger Woods.
That is what Woods conveyed the first time he checked in after Notah went down on April 24. "He said, 'Notah, we can't lose you now, because you've got too much work to do in this world,' " Begay said.
Tiger's father, Earl, had heart trouble as well. Begay laughs that Woods has been "micromanaging my recovery." At one point he told Tiger, "Don't you have you own recovery to take care of?" Woods responded, "Oh yeah, I forgot."
The kind words and the friendly give-and-take between college friends reflects not only their feelings for one another, but on another level, Begay's work through the Notah Begay III Foundation. Founded in 2005, the focus has been on creating health and wellness programs to prevent type 2 diabetes among children in the Native American community. At 41, Begay felt he was too young to have a heart attack. Now he wants to use the episode to get more people aware of their own health.
"I didn't think I was going to die," he said. "That's one thought that never crossed my mind. I never thought: 'This will kill me.' " When they visited the hospital, children Antonella, 6, and Santiago, 4, were "affected" but did not realize what a break their father caught to avoid death or long-term damage.
"From the time they dialed 911 until the procedure was done was literally less than an hour," Begay said. "One thing I learned, every minute the heart is without blood, the heart is compromised. I suffered nothing. They got to it quickly."
Begay hopes to get back to broadcasting quickly because it will allow him to return to something he does well: helping people—the kind of acts for which he has a new appreciation. If there hadn't been a doctor at Dallas National, if he hadn't gotten to the hospital so quickly, all the world's work Tiger referred to might go undone.
Now, he misses it. The broadcaster wants back in. "If I didn't have a deep respect for the game before, I have a much deeper appreciation for it now," he said. "I love calling golf. I love talking about it."