News
My Town: Pat Summitt's Knoxville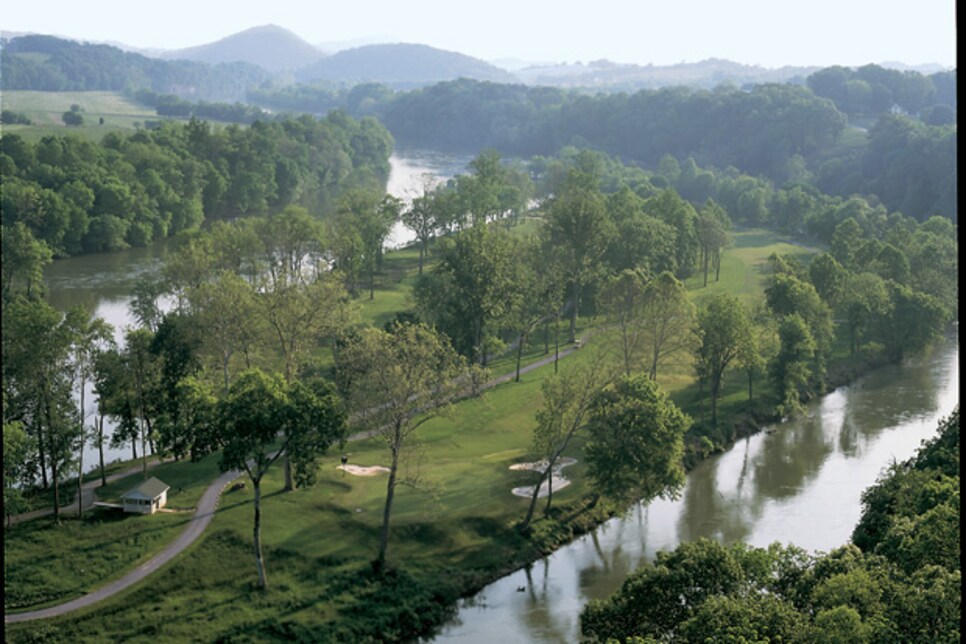 River Islands GC is one of Summitt's favorite spots to play.
Anyone who's ever watched her roam the sidelines of a basketball court knows Pat Summitt is one intense competitor. Whether she's barking commands at her Tennessee Lady Vols or fixing them with an icy, disappointed stare, her body language sends a clear, consistent message: Losing is unacceptable.
Summitt doesn't burn quite so hot on the golf course. She plays about a dozen times a year (never during basketball season), and her chief goal is relaxation. "I enjoy it," she says. "It gets me away from it all."
Most of the time the Henrietta, Tenn., native plays with staffers or members of her tight-knit family. Son Tyler, a walk-on on the Tennessee men's hoops team, is a regular in these outings, as are his mother's brothers, Kenneth, Tommy and Charles.
Kenneth is the best with a plus-3.3 Handicap Index. Summitt, who doesn't bother with a handicap, says Kenneth would give her a few shots a side, but she won't hear of it. "I'm not letting anyone give me strokes," she says, adding: "He wins most of the time."
I usually play at Cherokee CC, Gettysvue Polo G&CC, Holston Hills CC and River Islands GC. I'm a member at Cherokee and Gettysvue. I hold a golf tournament at Cherokee every year benefiting the Helen Ross McNabb Center, a provider of mental health services and substance abuse treatments in East Tennessee. The next one is May 2.
I love River Islands GC, a public course about 20 minutes away in Kodak, Tenn., on the way to the Great Smoky Mountains National Park. One of my staffers told me about it. Water comes into play a lot. I always lose a lot of balls there. Willow Creek GC is another good public course in West Knoxville. There are some big carries on the back nine. You have to drive it long.
The familiar hotel brands are here: Hilton, Crowne Plaza, Holiday Inn. The Knoxville Marriott downtown is a popular choice. It's in a good spot. It's close to the convention center and the university, and it overlooks the Tennessee River. You can easily walk to the main attractions downtown from there.
I cook at home a lot. I like to grill -- chicken, salmon, steaks, veggies. But there are some very good restaurants in the area. Naples Italian Restaurant is a favorite. The Orangery for French cuisine is good. Calhoun's by the River has the best ribs. And Ye Olde Steak House, just south of downtown, is fabulous. For hamburgers, you have to go to Litton's Market and Restaurant. They have good cheesecake too.
Downtown Knoxville has come a long way in the past few years. Market Square is the center of it. It's got some really neat shops and restaurants. The renovated Tennessee Theatre on Gay Street is a great place to see a concert or a show, and though I don't get to do it often, the Regal Riviera is where I like to go see a movie.
The Women's Basketball Hall of Fame is next door to the Marriott. You can't miss it. Out in front there is a 10-ton basketball, the world's largest. They're very creative, always coming up with new programs and putting together events. It's a real source of pride.