News
Equipment: Making Small (Ball) Talk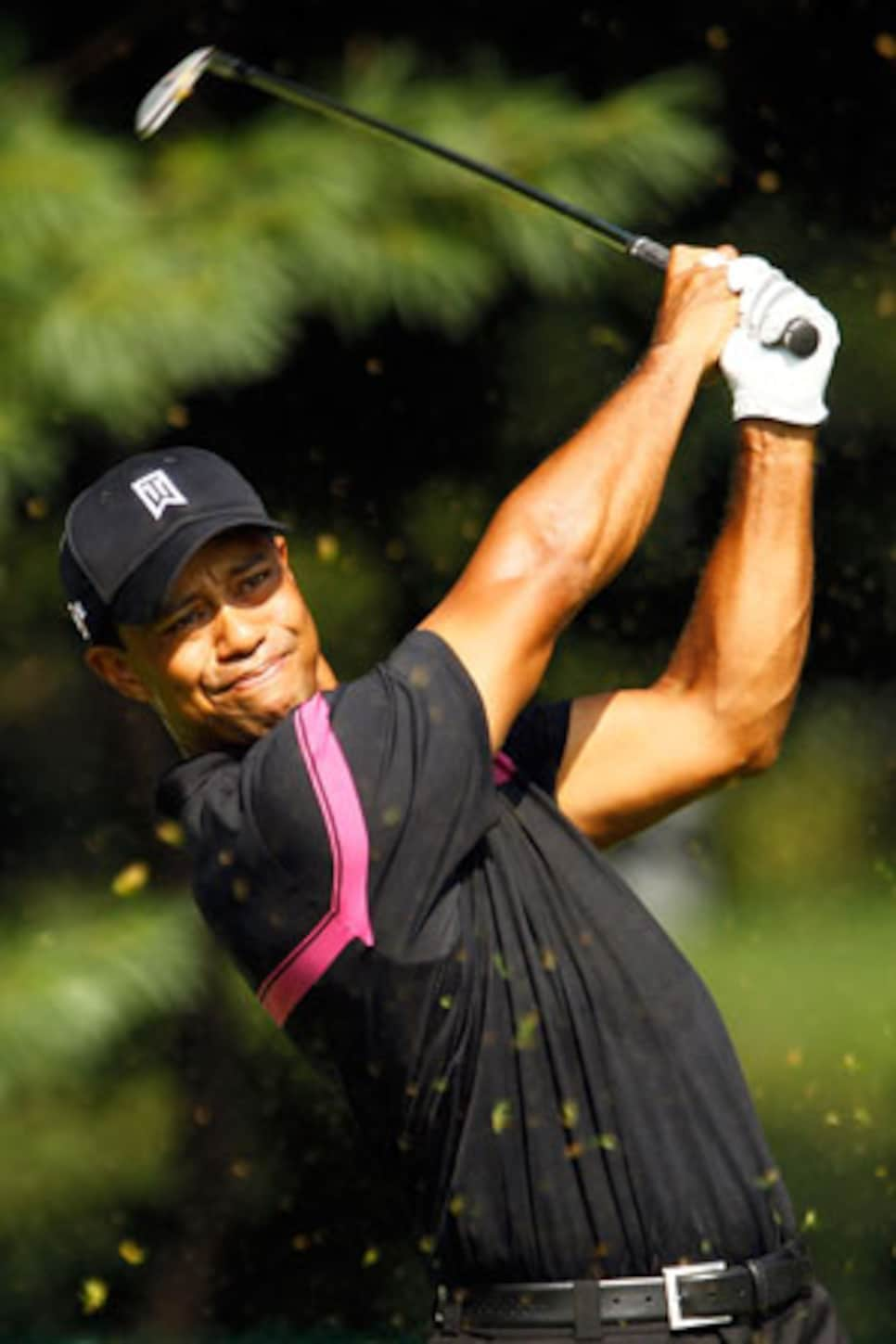 Woods' concerns over distance on tour may be unfounded.
There's nothing like a possible golf ball rollback to get people's attention.
Prior to the start of the Deutsche Bank Championship, Tiger Woods was asked his opinion on a reduced-flight sphere. Acknowledging he had heard about the USGA's recent test with Canadian Tour players using a ball with a governor on it, Woods said, "The guys are hitting [current model balls] a long way. Last week, No. 8 was a par-3 down the hill, playing 207 the last day, and I hit 7-iron. I don't ever hit 7-iron that far. Dustin Johnson hit 9-iron. I can understand them wanting to pull the game back a bit because the guys are just becoming more athletic. Here I am, 6-foot, and I'm considered short. Most of the guys now are 6-3, 6-2, 6-4."
When Woods speaks, people usually take notice. But relying on anecdotal evidence can be dicey.
Seven years ago this column was devoted to a defense of the golf ball as the culprit of all distance evils. Although the ball was acquitted back then, it now faces double jeopardy. So let the defense of the ball, part II, begin.
Argument: Woods' contention that his 207-yard downhill 7-iron is proof distance has run amok because "I don't ever hit 7-iron that far."
Defense: Really? As long as we're going to use anecdotal evidence, let's go to the videotape of the 2000 U.S. Open at Pebble Beach. Fast forward to the second round, par-5 sixth hole. There's Woods smashing a 7-iron from more than 200 yards uphill out of the rough to reach the green in two. Not a 7-iron off a tee downhill, but from rough uphill. Yes, kind sir, you can, on occasion, hit a 7-iron that far.
Argument: Golfers are becoming more athletic. Or, as Woods said, "Most of the guys now are 6-3, 6-2, 6-4."
Defense: Although we concede golfers are becoming more athletic, Woods will never get a job at a carnival guessing people's heights. The 2010 PGA Tour media guide lists 164 players. Only 17 are 6-foot-3 or taller. Another 23 are 6-foot-2. Meanwhile, 65 players are shorter than 6 feet.
Argument: Distance is out of control, making the game one of pitch-and-putt.
Defense: Puh-leeze. Average driving distance on the PGA Tour has flatlined in the last five years and is currently 2.2 yards shorter (286.7 to 288.9) than it was at the end of the 2006 season. Distance is in complete control, not out of it.
Argument: Scoring records have become as fragile as glass. Just look at the two 59s shot this year.
Defense: Yes, let's look at the 59s. Paul Goydos' shot 59 at the John Deere Classic but only averaged 269.9 yards for his tee shots. As for low scoring, the average of the lowest 100 scores shot on tour this year is slightly higher than the average for the previous decade. In other words, Goydos and Stuart Appleby's 59s were not emblematic of an epidemic of low scoring.
Argument: But if the USGA is testing shorter balls, they must be getting ready to do something about it.
Defense: Don't bank on it. Part of the USGA's job is to stay true to the Joint Statement of Principles it put forth with the R&A in May 2002. That guiding document states, "The R&A and the USGA believe any further significant increases in hitting distances at the highest level are undesirable...Should such a situation of meaningful increases in distances arise, the R&A and the USGA would feel it immediately necessary to seek ways of protecting the game...The principles stated in this document will, when carefully applied, serve the best interests of the game of golf."
If that's the case, then the verdict is clear -- unless there is a seismic shift in distance, nothing will be done about the ball. And that -- especially given the apparent lack of benefit compared to the angst caused by the recent groove rule -- would be in the best interests of the game.
A recent driver switch by Charley Hoffman began to pay dividends at the Deutsche Bank Championship. Hoffman changed to Titleist's new adjustable 910 D3 driver (9.5 degrees with an 83-gram Mitsuibishi Diamana Whiteboard shaft) at the Barclays and used it to great effect at TPC Boston, ranking 10th in distance and T-5 in accuracy in winning the title...Justin Rose also came to TPC Boston with a new driver but did not enjoy the same results. Rose, in an effort to tighten his dispersion, changed from the TaylorMade Burner SuperFast (with which he had been successful) to the company's R9 SuperTri with six-gram weights in each of the weight ports. Although the launch monitor showed better numbers, Rose missed the cut at the Deutsche Bank.
If there is one player eager for his company to debut new product, it's Miguel Angel Jiménez. Earlier this year the Spaniard became the first player to win a tournament using Ping's new Tour-S wedges, then backed it up by notching the first victory for the company's S56 irons. Now in winning the Omega European Masters, Jiménez recorded the initial win for Ping's new Scottsdale Pickemup putter -- an insert mallet with two fang-like wings and a semicircle alignment aid. Jiménez used the putter to rank second in putts per GIR at Crans-sur-Sierre GC (1.541) and first in putts per round (25.5).