News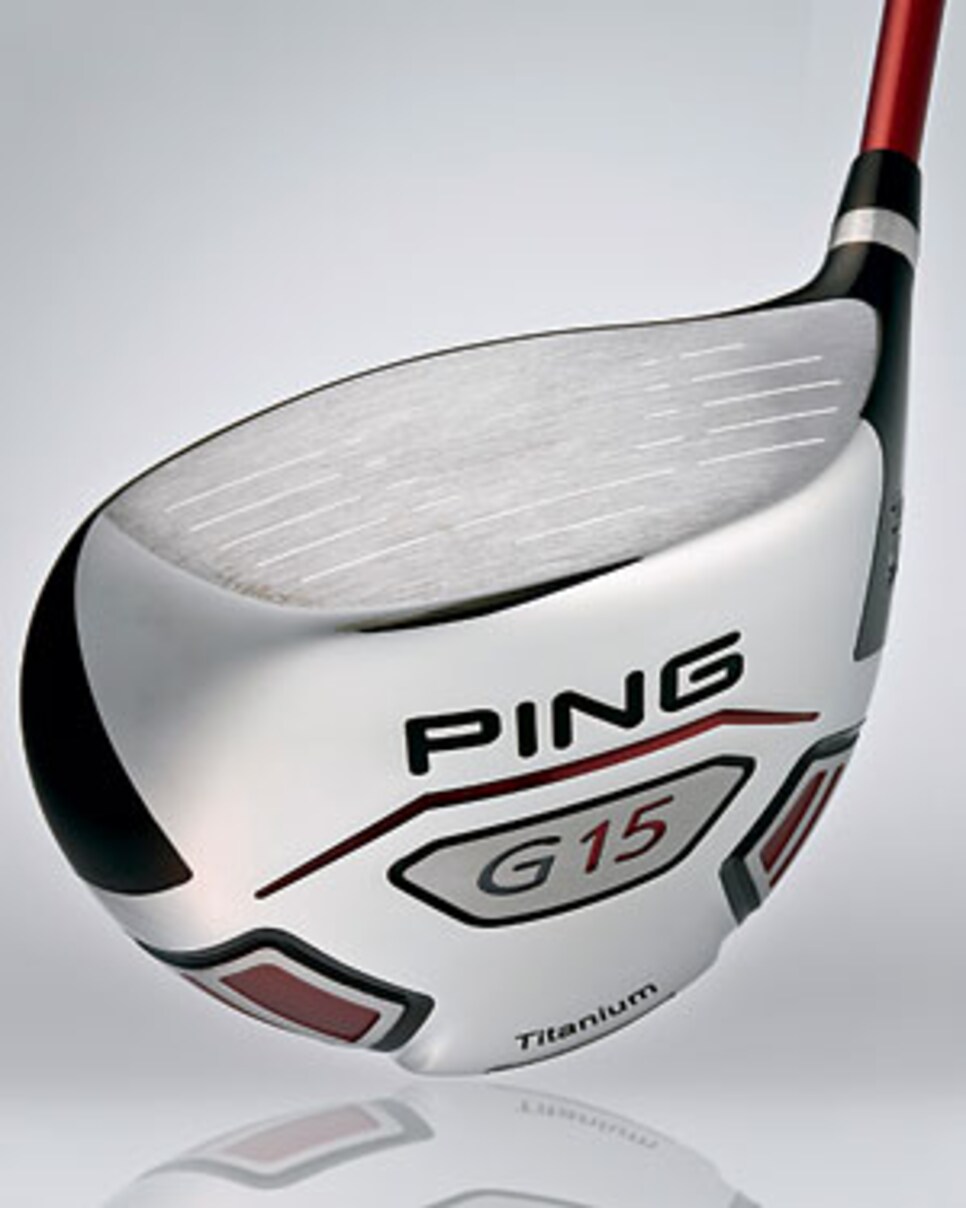 Bubba Watson used a 7.5-degree, left-handed version of this driver at the Transitions Championship. The weight in the back of the sole plate is designed for boost stability on mis-hits.
In 1911 Irving Berlin had a hit with "Everybody is Doing It Now." Although that song is nearly a century old, the title could apply to the hybrid scene on tour. In fact, at the Transitions Championship there were 127 hybrids in play -- nearly one per player in the field of 144 -- including one used by champion Jim Furyk.
When it comes to versatility and ease of use, these clubs have no peer. Some professionals use them as long-iron replacements, others as pseudo- fairway woods and still others as driving clubs (at the Transitions, more than 60 players used hybrids with less than 20 degrees of loft, including John Daly, who had a 14-degree Adams Idea Pro, in his bag and Heath Slocum, who had a 14.5-degree Adams 9032). For many, hybrids serve as a valuable tool around the green in bump-and-run situations. If the best players on the planet are using these clubs in such high numbers, what possible reason could there be for resistance from the recreational player?
To be fair, everyday golfers are starting to get the message. Hybrids now account for approximately one-third of all woods sold (up from a paltry 2.6 percent in 2001). But there still are plenty of hybrid-less bags out there. That's unfortunate because these clubs usually make more sense the less skilled you are. For those players there are two messages: Test some hybrids out ASAP -- but in doing so, make sure you're not causing yourself other problems.
For starters, watch out that you're not messing with the distance gaps in your set makeup. Just because a hybrid has the same degree of loft as the iron it might replace, it doesn't mean the ball will travel the same distance. Odds are, truthfully, you'll hit it farther -- probably one club farther. A recent Golf Digest test of mid- and high-handicap players found that most players hit a 23-degree hybrid farther than a 23- degree 4-iron. So if you're taking out the 3-iron, you might want to replace it with a 4-hybrid.
Next, watch out for shaft lengths. A hybrid with a longer shaft will generate more clubhead speed and can yield uneven distance gaps. Make no mistake: You have to be careful about what loft hybrid you choose. Many tour pros experiment quite a bit before finally settling on how many degrees makes for the perfect bridge from one club to another.
Wonderful as these clubs are, they aren't for everyone. So for all the reasons to like hybrids more than Tiger Woods' returning to golf, make sure they suit you better than a high-lofted fairway wood or that super-game improvement 3-iron with a sole wider than LeBron James' sneaker. A properly fit 7-wood or 9-wood might be easier to hit for distance than a hybrid because the bigger head will provide even more stability on off-center hits, improving energy transfer. David Duval and Boo Weekley (7-wood) and Daniel Chopra (9-wood) went this route at the Transitions. Those oversize irons are plenty easy to hit too, no matter how much of an issue you have getting the ball airborne -- and you won't have the shaft length issues that might be causing distance gaps problems with hybrids.
Despite the high acceptance of hybrids, some pros continue to balk, including major winners Lucas Glover and Stewart Cink.
Fair enough. But unless you have the U.S. Open trophy or a claret jug resting on a mantle in your living room like those two men, get a hybrid for at least the 3-iron slot in your bag and do some comparative testing on that long par 3 or the longish par-4 approach shot at your home course. After all, almost everybody is doing it.
The Ping Eye 2 controversy might not completely come to an end March 29 when the PGA Tour bans the clubs, thanks to a waiver granted by Ping chairman and CEO John A. Solheim.
The recently published entry forms for the U.S. Senior Open and U.S. Women's Open state there is an exception that allows Ping Eye 2 clubs manufactured before March 31, 1990. Those clubs, according to the forms, will be allowed during qualifying and in the championship proper. There is no such exception for the U.S. Open; however those in local qualifying for the U.S. Open do not have to adhere to the 2010 condition of competition regarding grooves. The condition of competition will, however, be in effect for sectional qualifying, as well as the Open, as will the ban on Ping Eye 2s. "Hopefully for the following year we'll have that worked out," said Solheim during a recent teleconference on the topic.
Driver changes worked well at the Transitions Championship for Jim Furyk and Retief Goosen, although each took a different path. Furyk, who has made several switches over the past two years, won the event with Callaway's new FT Tour TA driver (the same model Ernie Els and Derek Lamely used in wins the previous week) while Goosen, who finished fifth, went back in time, pressing his 2007 TaylorMade SuperQuad into service. … After a brief experiment with a mallet Odyssey White Hot 2-Ball, K.J. Choi returned to his blade Odyssey TriHot 2 and ranked second in putts per GIR at Innisbrook.