Golf IQ
Try this expert-aproved way to dial-in a key area of your game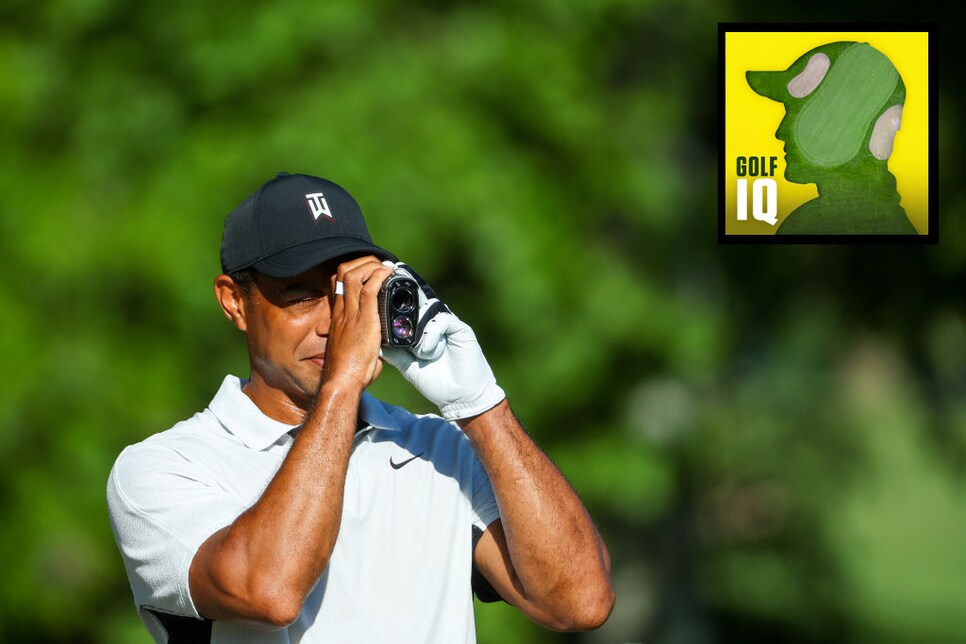 Welcome to GOLF IQ, a game improvement column and podcast by Golf Digest's Play Editor, Luke Kerr-Dineen. Every Tuesday and Thursday, Kerr-Dineen uncovers nerdy nuggets of information we can use to improve our games.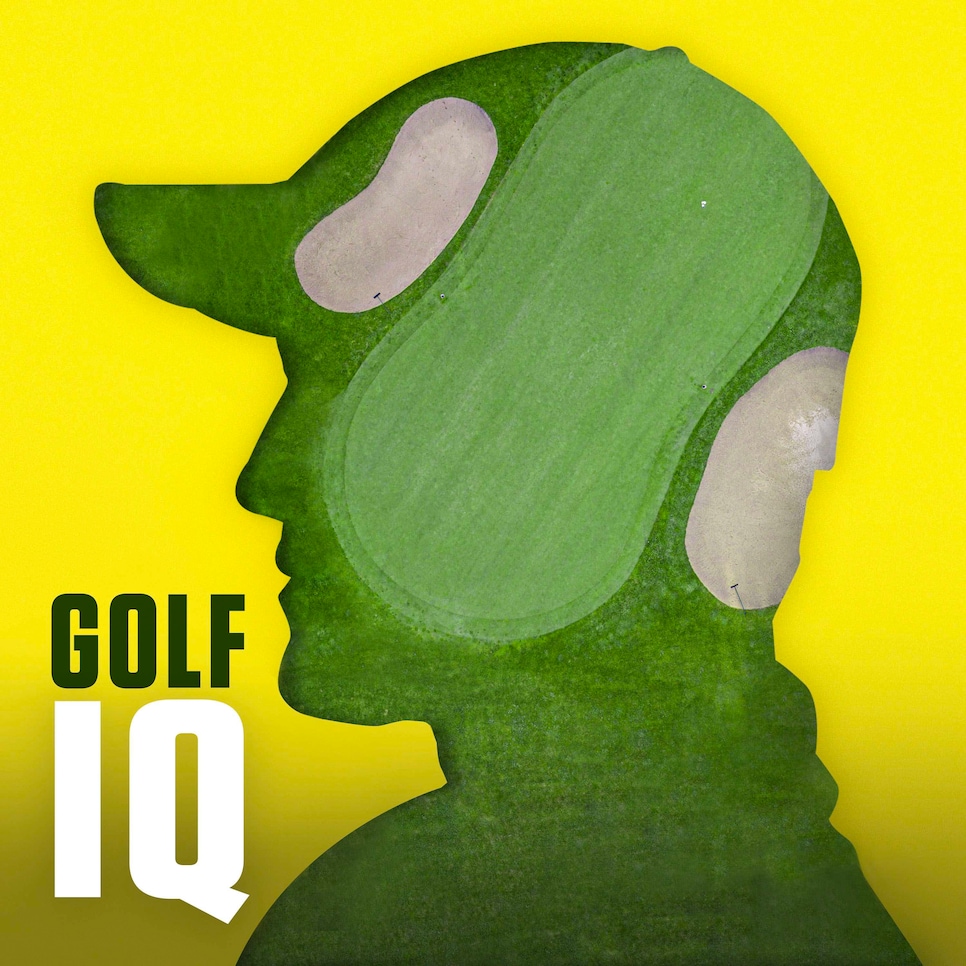 You're not hitting enough greens. It doesn't matter how good you are, and what else is going on in your game.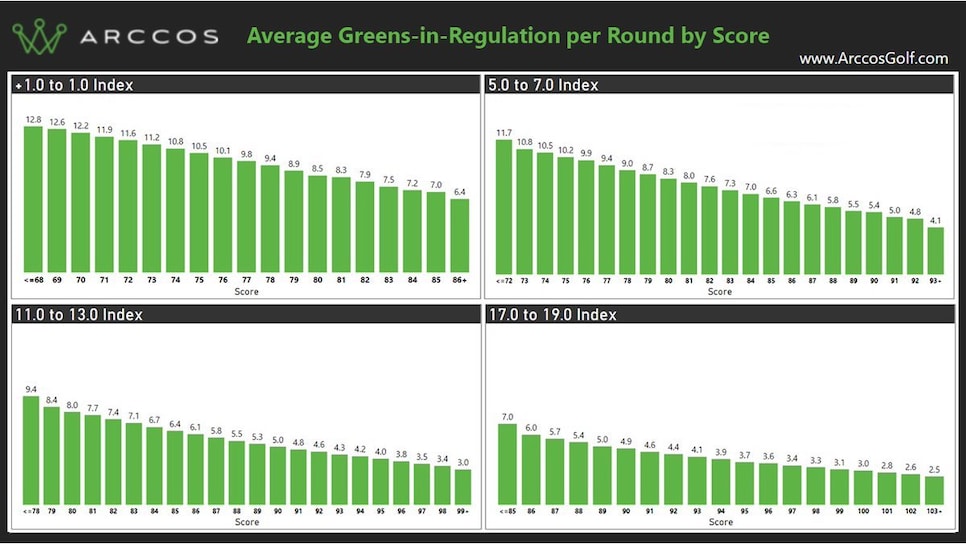 That's the topic me and my co-host, TPI certified Reed Howard, explored in our most recent 10-minute episode of the Golf IQ podcast, which you can listen to below (and subscribe to right here).
There are many different factors that go into hitting more greens. We dissected some of the strategy errors golfers make too often in an earlier pod, and one of the biggest mistakes invovles simply not knowing how far you hit your iron shots. Golfers don't know how far they carry the ball, and they're coming up short because of it.
The good news is, as we discuss on the pod, there are a couple of easy ways to fix it, no matter your handicap level.
The best and most accurate way to dial-in your iron distances is to get on a Foresight Quad-powered simulator, which legions of pros use on their own games because of the data's accuracy.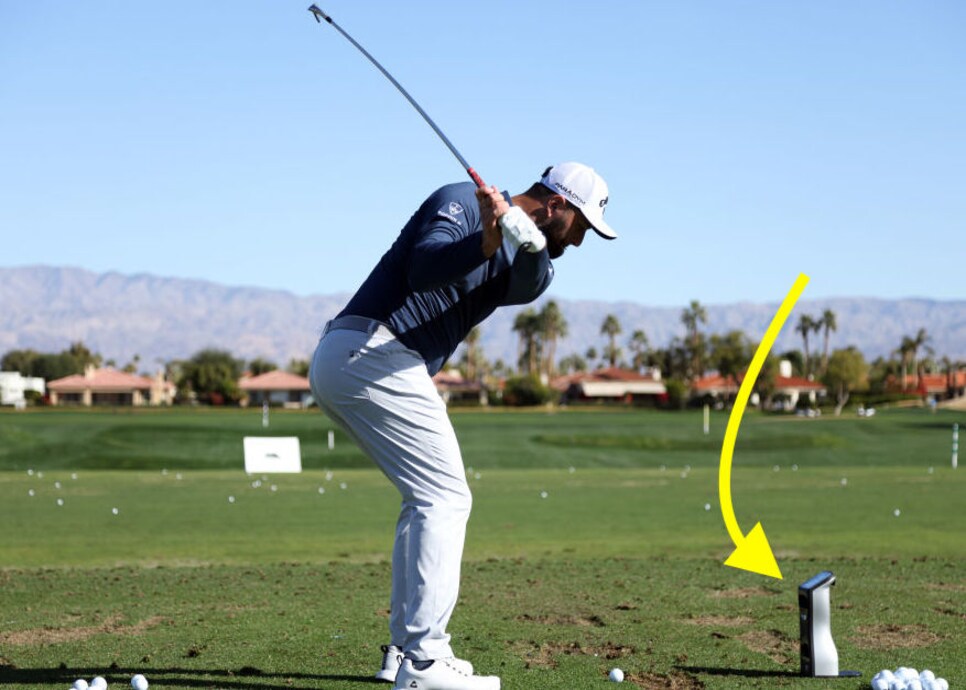 Yes, that requires going to a range or to a coach who has one, but it's worth making the trip because as Foresight's Director of Business Development Tim Briand explains, it's being in that "controlled environment" that will allow you to conduct a test on your game that will quickly reveal your distances for each club:
"Hit a selection of shots, somewhere between five and 10 shots. Higher handicap players should hit more shots if possible," Briand says. "Eliminate any shots in that set that is an outlier. Shanks or huge slices or pull hooks."
"Take the rest, and average the carry distance. What you'll have is your shot pattern. Once you see that pattern start to emerge, you'll be able to plan for it more on the course."
While using a simulator to find your distances once a season or so is by far the best and most accurate way of doing this, there's another way for golfers who may be strapped on time.
As Reed explains in the podcast: Let's say you're 150 yards from the pin, and you hit an 8-iron. After you hit your shot and approach the green, look for your pitchmark—or make your best estimation for where your golf ball landed. Then, step off the yardage between the point where your ball landed, and the hole.
So, if your pitchmark landed on the front of the green, 10 yards short of the pin, make a note: Your 8-iron carries about 140 yards, so plan accordingly.
Again, this isn't the most accurate method in the world. If you're really looking to dial-it in (we promise it helps), get yourself on a simulator. But the old school method will at least give you a more accurate sense of how far you actually carry your irons. And if you have that, you'll automatically start hitting more greens because of it.
You can listen to Reed and I discuss all this in the podcast below (or right here!)