News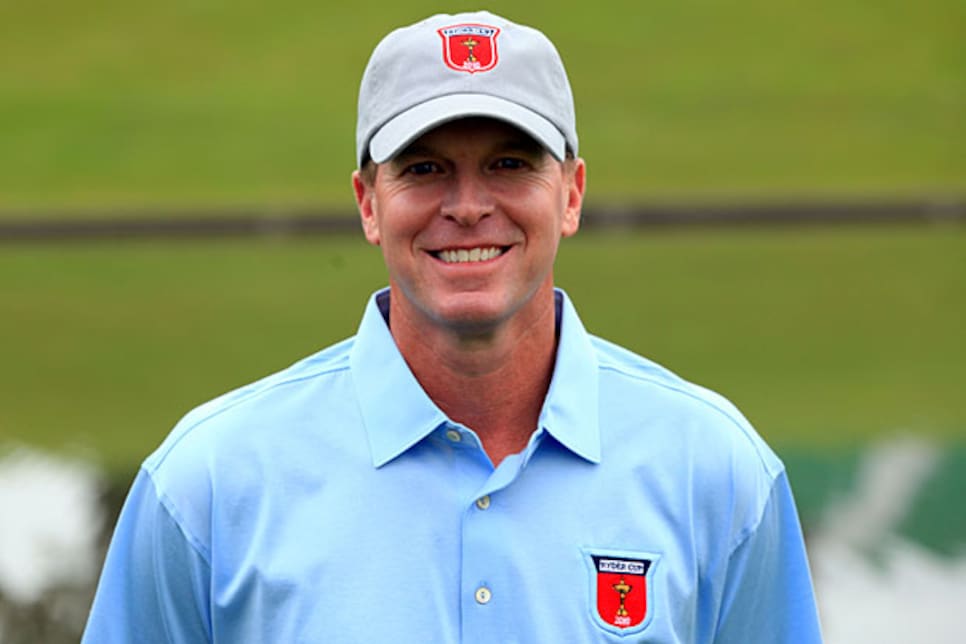 Why is this man smiling? Because he's about to make a lot of money playing golf in Hawaii.
Welcome back to another season of Fantasy Fix, where we think it's cruel to be forced to watch golf in Hawaii while being buried under snow. Thankfully, to help cope with the winter doldrums I've been let loose again to provide analysis, predictions and of course, random rants, all in an effort to prepare the masses (at least I know my parents and grandparents read) for what's to come at the next PGA Tour stop and to help people with their fantasy golf teams. Yes, this means I am not going after the USGA Executive Director gig now that David Fay has retired. So everyone can breathe easy, especially my boss. Anyway, we got off to a flying start last week when one of our top sleepers to watch out for in 2011
, Robert Garrigus, nearly won at Kapalua. Let's keep it rolling this week.
The PGA Tour caps off its two-week Hawaiian swing at the Sony Open at Waialae Country Club in Honolulu. This is the first full-field event of the 2011 season, though who knows how many will make it through the weekend after all the finger injuries and rules disqualifications are accounted for.
Random fact: This is "the first PGA Tour event planned to be videotaped and broadcast in 3D courtesy of Sony," according to the tournament website. Imagine how easy it will be to spot and report rules infractions from your own home!
(Side note: At first glance, it would appear that Camilo Villegas had the worst birthday of any player over the weekend, getting disqualified on the day he turned 29. But two days later, Sergio Garcia marked the passing of another disappointing year for the once can't-miss superstar. After much thought, I've decided that Garcia, 31, gets the edge since at least Villegas is currently a relevant player and hasn't had to deal with the big 3-0.)
TO STAY OR NOT TO STAY WITH THE HOT HAND?
Jonathan Byrd has now won his last two starts on the PGA Tour after winning just once the previous six years. However, only three players, other than Tiger Woods, have won three straight in the last 30 years and Byrd doesn't have much of a history of playing well at the Sony. Plus, he'll probably be too busy counting his money to concentrate. Same thing goes for Garrigus, who also happened to injure his shoulder fist-pumping
on Saturday. Smooth. Did I mention, though, that he was in my list of the top 10 sleepers for 2011?
For some reason, I couldn't remember who won this event. Then I found out that's because it was Ryan Palmer. All kidding aside, the 34-year-old is a three-time winner on the PGA Tour and he held off Robert Allenby and Steve Stricker to win at Waialae last year. In the season's first event, Palmer finished in the middle of the pack, but did post four sub-par rounds. We endorse "Not Arnold" as a fairly safe play.
Dustin Johnson. DJ gets the nod here, mainly for his work off the course in landing new girlfriend Natalie Gulbis. Apparently, he had some jitters with Gulbis in his gallery on Saturday at Kapalua (Aw, cute), but he came back with a 68 on Sunday. Keep him out of your lineups, however, since he announced his withdrawal Monday night.
STUDS OF THE WEEK WHO ARE ACTUALLY PLAYING
Steve Stricker and Ernie Els. Both got into contention at Kapalua before fading back, but the Big Easy's 64 in the second round followed by the Strick Show's 65 on Saturday showed both are already in mid-season form. Then again, considering the off-season lasted all of about one week, that shouldn't be too surprising. As for their Honolulu history, Stricker has finished in the top four in three of the last four years and Els once had five straight top fives, including wins in 2003 and 2004.
"Dear Alex, thank you so much for all the help you gave me with your fantasy golf column last year. Looking forward to another great season. Sincerely, Tiger Woods."
OK, if you can't tell, that's fake. Tiger hasn't even heard of half the tour's regular tournaments. I mean, Michelle Wie has played in this event four more times than he has. Seriously, though, please feel free to email me with comments, questions or just to make fun of my picks. And of course, you can follow me on Twitter
because that's what all the cool kids are doing.
DON'T BE SURPRISED IF THESE GUYS MAKE A RUN
Chad Campbell and Rory Sabbatini. Campbell has finished in the top 10 in Honolulu in three of the past four years, including a runner up in 2006. Sabbatini has two career runner-ups at Waialae and was in contention last year until a miserable final round.
GUY YOU HAVEN'T HEARD OF THAT COULD WIN
Jamie Lovemark. OK, so you may have heard of this guy. Still, as a PGA Tour rookie, I wanted to pump him up before he really gets big. Plus, it allows me to push a couple of past pieces, since the the 22-year-old has the distinction of being the only player to be on both my top sleepers
Anthony Kim. He missed the cut here in his only appearance in 2007 and frankly, he hasn't shown much since returning from thumb surgery last year to give owners confidence in playing him. In other words, AK is not OK... at least, not yet.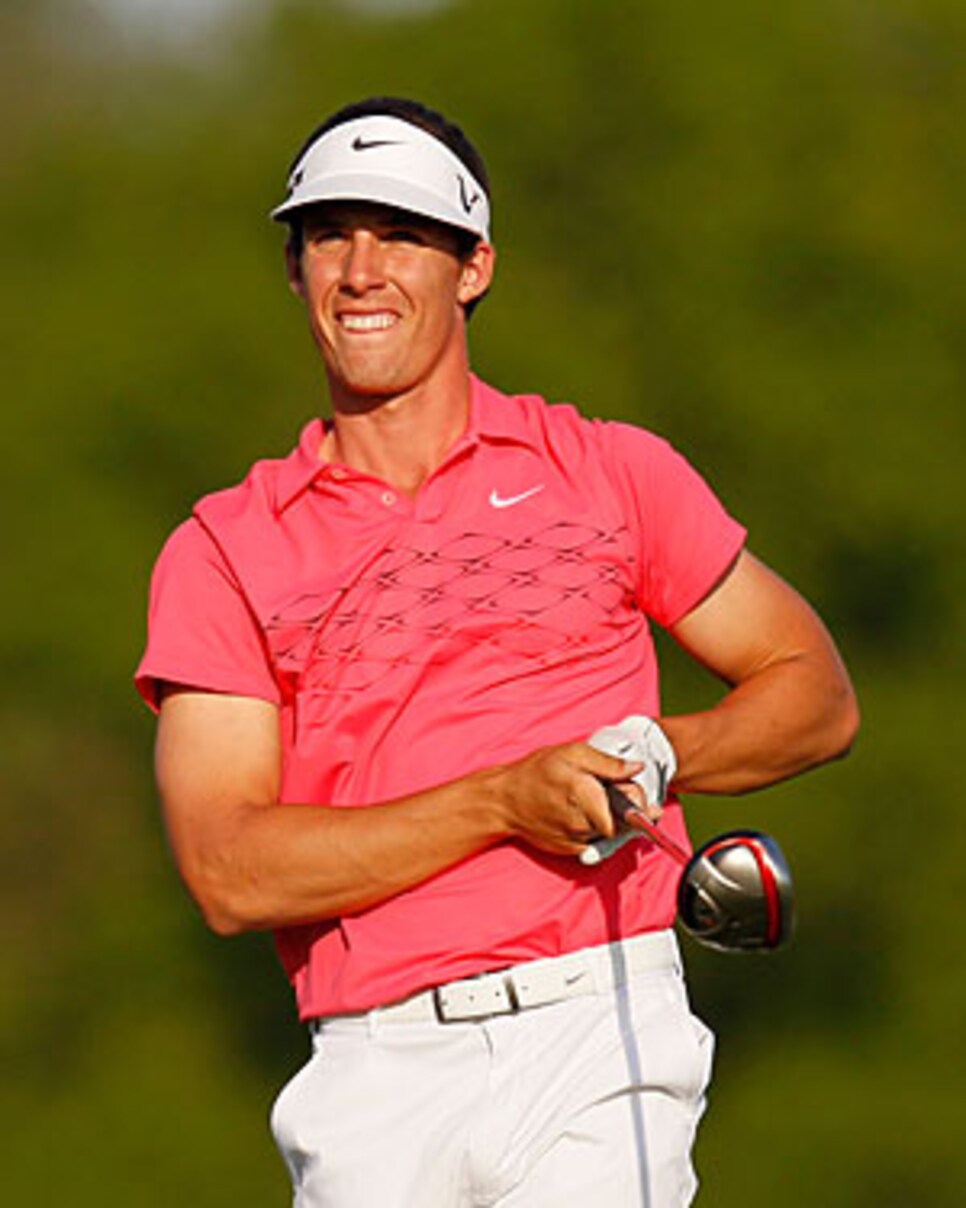 WOULDN'T TOUCH WITH A 10-FOOT FLAGSTICK
Matt Kuchar had a career year in 2010, ending the season first on the PGA Tour's money list, but when it comes to this event, he's still stuck in jouryneyman mode. Kuchar has missed the cut at Waialae in his last two tries and in six of nine overall. Similarly, Bo Van Pelt, coming off a strong year as well has been nearly as bad. BVP has only played the weekend in three of his nine trips to Wailalae.
FORMER CHAMP TO STAY CLEAR OF
Just two years ago, Zach Johnson went 65-66-65 over the final three days to blitz the field at Waialae. Now he's got a torn toe nail that forced him to go as far as to consider playing in FootJoy sandal spikes. Ugh.
FORMER CHAMP NOT IN THE FIELD WHO SHOULD BE
Brad Faxon. After not being re-hired as an analyst by NBC, what else does he have to do? Seriously, though, the man with the silky putting stroke still holds a share of the tournament record for low total with a 260 in 2001. Faxon says he will play some PGA Tour events until August 1 when he turns 50 and becomes eligible for the Champions Tour. Then he'll decide what tour to focus on. We're guessing he'll be teeing it up with the seniors.
RANDOM FANTASY BASKETBALL TIP OF THE WEEK
Two versatile big men who are both center eligible and starting to play more minutes are Channing Frye and Detroit Pistons rookie Greg Monroe. You can thank me later.
BEST EXCUSE OF ANYONE NOT IN THE FIELD
We couldn't close without mentioning Hunter Mahan. The rising star played at Kapalua, but flew back to the continental U.S. following his less-than-stellar T-25 finish. Instead of teeing it up this weekend or even practicing his chipping, he'll be getting married on Saturday. To a former Dallas Cowboys cheerleader. Yeah, I think we'll give him a pass.
*-- Alex Myers is a contributing editor for GolfDigest.com. Feel free to email him
since he has self-esteem issues.*