News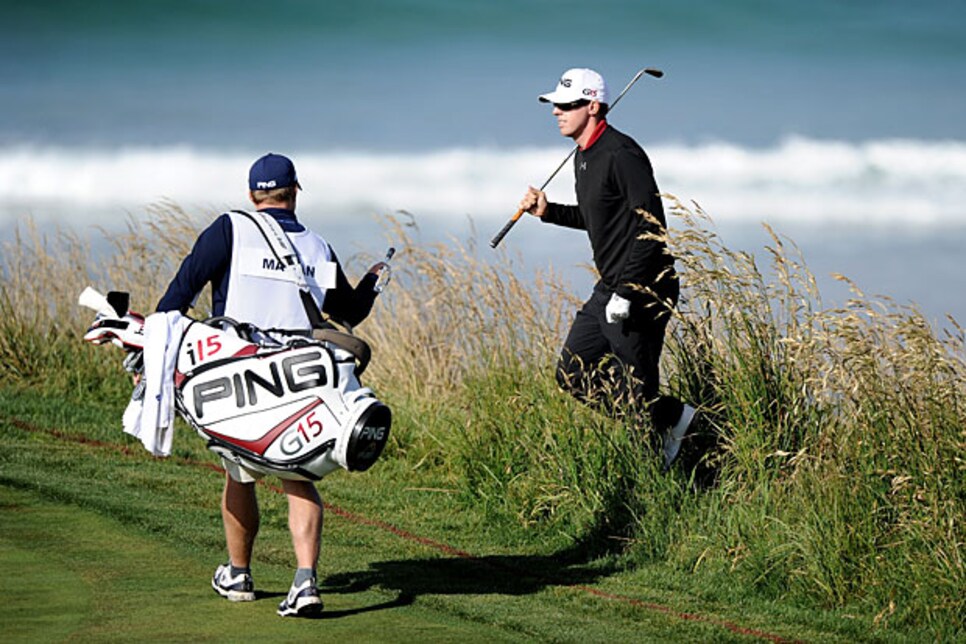 Hunter Mahan had a rough week at Pebble Beach, but he's fared much better at TPC River Highlands.
Welcome to another edition of Fantasy Fix, where we'd take an 82 at Pebble Beach any time.
This week, we'll try not to gloat too much for predicting Graeme McDowell's win at the 110th U.S. Open. OK, so we didn't have the 30-year-old from Northern Ireland edging Frenchman Gregory Havret by a shot, but as John Strege points out
The surprising ending didn't take anything away from a spectacular week of golf (U.S. Open + Pebble Beach + 30 hours of TV coverage + Johnny Miller = The best sporting event of the year). We're already looking forward to the Open returning to Pebble in 2019, but until then, there's still plenty of golf to play and plenty of opponents to crush in the world of fantasy sports.
Up next, the PGA Tour heads east to the Travelers Championship just outside of Hartford, Conn. Here are some thoughts on what will go down.
Kenny Perry: Last year, the Kentuckian was near the top of the golf world when he won this event with a record total of 258 (-22). This year, perhaps age has caught up with him a little quicker than we thought, but he has shown some signs of life recently, with seven consecutive made cuts and a respectable T-33 at Pebble Beach.
Perry has six top 10s in his last 10 appearances in Hartford dating back to 1998. Also, it's hard to pick against a guy whose performance here last year was bookended with rounds of 61 and 63.
We may have been wrong with endorsing Hunter Mahan at the U.S. Open, but we are back on his bandwagon this week. Mahan's last four years here have produced the following results: T-2, 1, T-2, T-4. There's not much else to say after that...
It's been a frustrating year for reigning British Open champion Stewart Cink, but perhaps this is a place he can build some momentum for his upcoming title defense at St. Andrews. Cink is a two-time winner here (2008 and 2007), was a runner-up in 1998 and also has two other top 10s at TPC River Highlands to his credit.
Ryan Moore hasn't won here, but he's already come close twice in just four attempts. His rounds of 66-65-68-64 last year would have put him right in the hunt if not for Perry's record performance. Still, he finished T-4 and also had a T-2 in 2006. Plus, rumor has it he's completely immune to jet lag. OK, so we made that last part up.
Matt Kuchar: I'm going to resist the urge to ride the hot hand with the man who wound up T-6 at the U.S. Open after a final-round 68 at Pebble Beach. Why? Because he's done a whole lot of nothing in Hartford. In six attempts he's missed the cut four times and produced earnings totalling just over $33,000.
It's been a breakout year for Kuchar, who Miller described as having perhaps "the flattest swing on tour." Since flat is the operative word this week after such a thrill ride on the Monterey Peninsula, we'll keep our expectations low for the Georgia Tech product.
Maybe it's the fact that we happened to see his dad's cameo in Tin Cup last night, but we're also staying away from Kevin Stadler due to his track record at TPC River Highlands. Stadler has missed the cut in three of his four starts here, including the past two years. Even more surprising, is the fact that he's opened with 66 and 67 in those two tournaments before imploding in the second round to miss out on the weekend.
J.J. Henry: While many players struggle to perform in front of their home crowd by putting too much pressure on themselves, Henry actually achieved the crowning achievement of his career in such a situation. The Fairfield, Conn., native won this event in 2006 for his only PGA Tour title. He's also made the cut in this tournament seven straight years.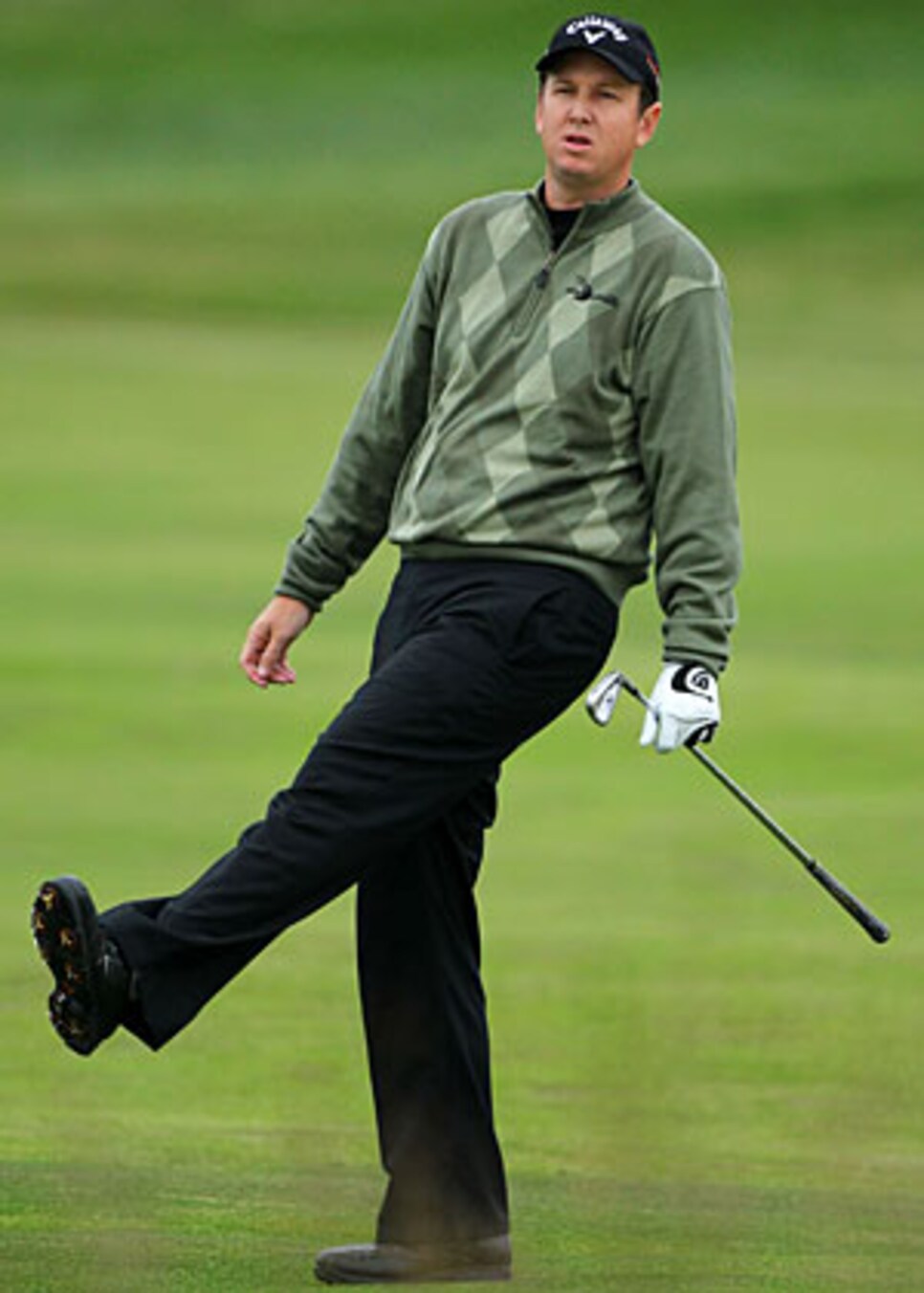 We also like one of the top human-interest stories of the U.S. Open, Shaun Micheel. The 2003 PGA Championship winner was a leader earlier in the week, despite playing with a heavy heart while his mom battled liver and brain cancer. He wasn't able to maintain his high level of play, but the golfing gods did smile on him Sunday when he dropped in his second shot from 230 yards out on the par-5 sixth hole for a double eagle. Micheel also finished 10th here last year, when he rallied after a rough first round to finish 68-68-65.
Another golfer with good vibes from his final round at Pebble is__Ben Curtis__, who shot a 68 to finish T-14. Curtis has been very consistent in his five trips to Hartford, with two top five finishes. In total, he's shot over par fewer times (two) than he's shot under 66 (three) in his 20 rounds at TPC River Highlands.
A player who didn't tee it up at Pebble Beach, but who must have been chomping at the bit is Rickie Fowler. The 22-year-old, who already has two runner-ups and five top 10s just halfway through his rookie season, was at the famed course the week before to caddie for actor/producer Mark Wahlberg during Golf Digest's third annual U.S. Open Challenge.
Since he didn't qualify for the Open, however, he could only play the historic track for fun. I'm guessing he at least didn't have to fork over the $495 green fee.
-- Alex Myers is a contributing editor for GolfDigest.com.