News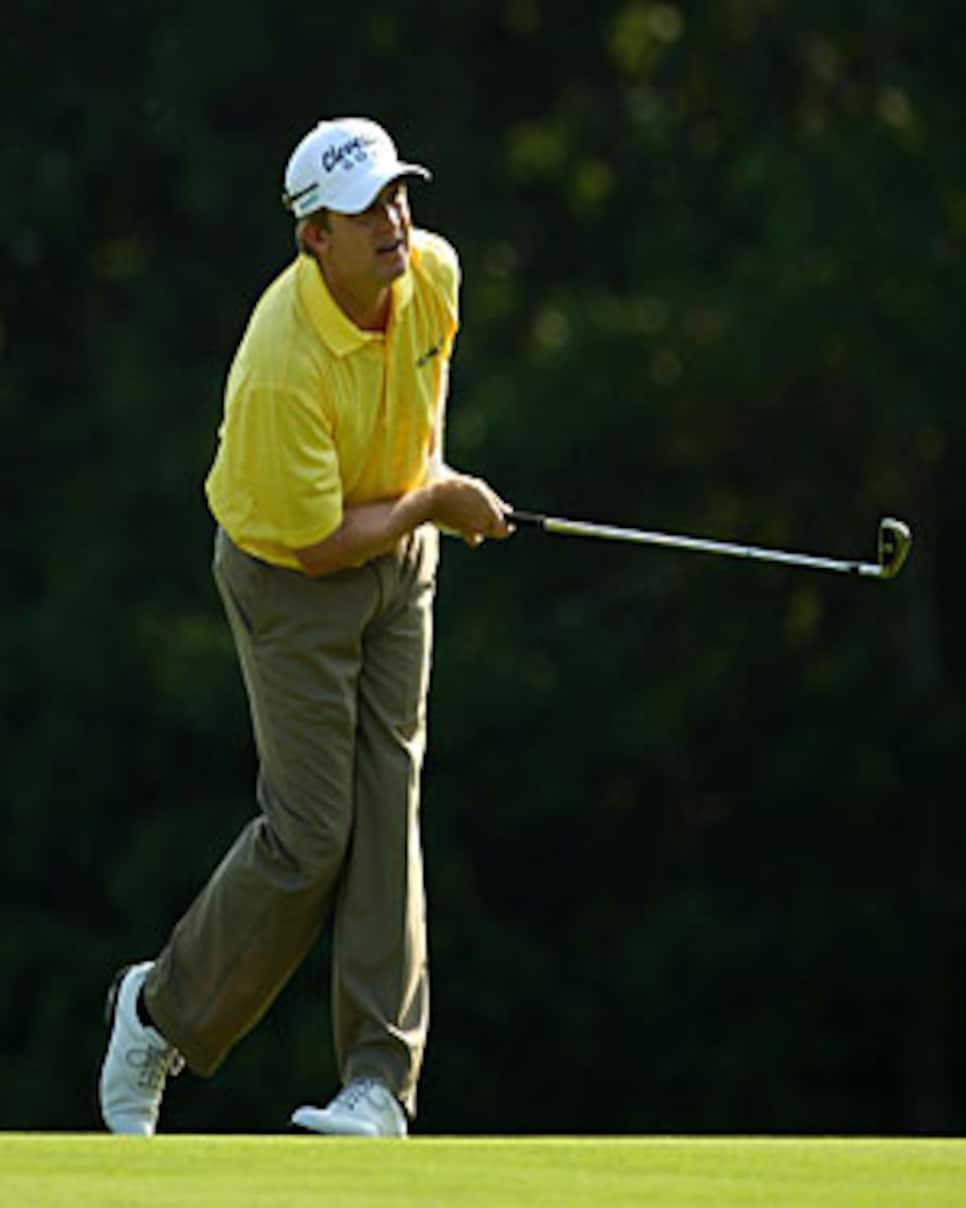 David Toms has two wins and two runner-up finishes in Memphis.
Welcome to another edition of Fantasy Fix, where our eyes are still adjusting from looking at Rickie Fowler's fierce orange outfit from the final round at the Memorial. My burning retinas were left yearning for the days before the invention of HDTV.
This week we are coming to you from Pebble Beach, site of this year's U.S. Open, but more importantly, the Golf Digest U.S. Open Challenge. Plug!
But while the golf universe has already turned its attention to Pebble Beach to see how Wayne Gretzky, Drew Brees, Mark Wahlberg and contest-winner Peggy Ference will fare (and I guess a few other players like Tiger Woods and Phil Mickelson once the U.S. Open starts), there is still a PGA Tour stop this week. The St. Jude Classic is up next and to help gain attention, the tournament has given a sponsor's exemption to Jordan Spieth.
The 16-year-old brought buzz to an otherwise disappointing Byron Nelson a few weeks back and his presence will certainly help this week. Unfortunately, it doesn't help fantasy owners unless your league rewards points for having a guy get his learner's permit.
Plenty of professionals will be teeing it up, though, so don't forget to set your lineups. Here are some thoughts on what is a fairly strong field.
David Toms: The Louisiana native certainly feels comfortable in Memphis as evidenced by his terrific track record. He won back-to-back years in 2003 and 2004 and has since added two runner-up performances. In total, he's been in the top four six of the last eight years and one of those years he finished lower, he was still T-10. In other words, if you're in a one-and-done league, how do you not take him?
Another big name, who could win in his final tuneup for the U.S. Open is Robert Allenby. The Australian is coming off a close call at the Players Championship and has been knocking on the door all year. He's had high finishes in Memphis as well, with a T-4 last year and a runner-up the year before.
Like Toms, another two-time winner of this event is__Justin Leonard__. The Texan held off Toms by a shot in 2005 to keep him from winning three straight here. He then defeated Allenby and Trevor Immelman in a playoff two years ago. Surprisingly, Leonard has yet to record a top-15 finish in 2010. We bet that changes this week.
And how can we not mention last year's champion,Brian Gay? It was here where Gay notched not only his second win of 2009, but also his second by a convincing margin. It wasn't the 10-shot difference he won at Hilton Head by, but five still counts as a romp.
Lee Westwood: The Englishman is ranked No. 3 in the world and enjoying the best stretch of his career. He also complained earlier in the season when John Daly was given a sponsor's exemption to play and he was initally denied one. He wound up getting a spot as well, but the fact that he was at Pebble Beach as of Monday practicing shows he's a little more concerned with doing well next week. Therefore, like at the Shell Houston Open before the Masters, I expect a solid performance, but nothing spectacular.
After a promising start to the season, Charles Howell III has struggled over the last month with a T-43, T-63 and a missed cut at the Players. Now he returns to Memphis, where he hasn't made it to the weekend the past two years.
Don't let his string of seven consecutive made cuts fool you, John Daly is still way too risky of a play. While the Lion (what genius came up with that nickname?) has been around for the weekend, he still hasn't been finishing many tournaments, with two withdrawals and one MDF (made cut, didn't finish).
Bottom line: Those made cuts don't make him or you any money. If that wasn't enough of a reason to stay away from the popular player, then know that he hasn't finished better than T-42 in his last eight appearances here. In fact, despite being a loyal participant (no doubt part of the reason why the tournament was so quick to let him in the field), he's managed just one top 10, despite playing 18 times.
John Senden: The ball-striking machine has flip-flopped top-10 finishes here with missed cuts the past four years. Coming off a T-4 last year, and considering he has made the cut comfortably in his other three trips here, I like his chances.
A senior with some game left is Tom Pernice Jr. He has three straight top 10s on the Champions Tour in 2010, but he also finished solo seventh at the Nelson and a respectable 33rd last week at Memorial. Plus, he's had four top-20 finishes in Memphis in the past six years, including a runner-up in 2006.
And I'll take a flyer on Richard S. Johnson. The Swede has only produced three top 10s since his win at the 2008 U.S. Bank Championship, but he's been a consistent performer in Memphis. Johnson has four top 25s in seven appearances, including a T-3 and a T-6. Perhaps that "S" stands for "sleeper." Sorry, it's getting late on the west coast...
Alex Myers is a contributing editor for GolfDigest.com.