News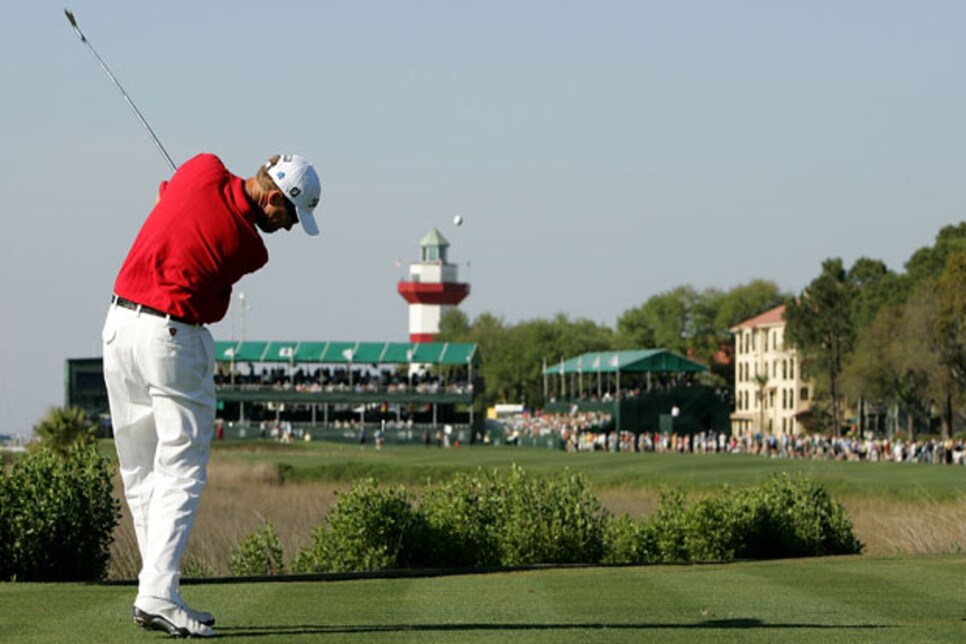 Davis Love III has 25 percent of his PGA Tour wins at Harbour Town Golf Links.
Welcome to another edition of Fantasy Fix, where we wish we had purchased a new Callaway driver. If anyone is hurting more than Tiger Woods following last week's Masters, it's the club-manufacturing giant, which will now have to cough up a pretty penny in refunds as part of a promotion thanks to Phil Mickelson winning at Augusta National.
Following that wild week in Georgia, the PGA Tour makes its traditional trek to Hilton Head for the Verizon Heritage. It was here last year where Brian Gay (yes, Brian Gay) channeled his inner-Tiger, circa June of 2000, and blew away the field by 10 shots.
Unfortunately for the PGA Tour, this will be the last year that the communications giant will be sponsoring the event. Don't worry, though. The tour plans to keep the tournament in place while it searches for another business partner since Harbour Town Golf Links is a great course and they love putting shots of the closing hole's famed lighthouse on TV. Who has a chance to make that lovely victory stroll and don the plaid jacket this Sunday? Here are some thoughts.
Davis Love III: At this point in his career, Love would be considered by most to be a sleeper. However, at a venue where he has had by far his most success, he is an obvious choice. Love is truly the King of Hilton Head having played in this event 24 times, which has resulted in five of his 20 PGA Tour titles.
He has a tournament-record 11 top 10s to go with those victories, and though he hasn't been in serious contention the past few years, he hasn't missed the cut here since 1994. He's only made two cuts this year, but both were top-15 finishes, including a T-5 at the Sony Open.
Percentage-wise, though, no one has been more successful at Hilton Head than Boo Weekley. The camouflage-clad golfer won the first two times he entered this event, in 2007 and 2008, and then backed that up with a T-13 last year. His triumphs remain his lone two victories on the PGA Tour. Of his 12 rounds at Harbour Town, Weekley has shot over par just once.
On the subject of being rock steady, how about__K.J. Choi?__ About a month ago, he wasn't even slated to play the Masters. Then he turned it on to finish runner-up at the Malaysian Open, runner-up at the Transitions Championship and then kept it going with his T-4 at Augusta National. I think he's too hot right now to suffer a post-major letdown and this could be the week he picks up his first victory in more than two years.
The struggles of Stewart Cink in 2010 have been well documented in this space, but Hilton Head makes sense as a place for last year's British Open champion to get back on track. Cink has five top 10s in 10 starts at this event, including wins in 2000 and 2004.
As previously mentioned, Gay didn't just win here last year, he dominated. I don't care if you're playing your grandmother in miniature golf. Winning by 10 strokes is impressive.
Finally, lost in Gay's impressive performance was a 65-66 finish over the weekend by Luke Donald. The Englishman might have finished 10 shots worse than Gay, but he still got paid the same for his runner-up showing.
D.J. Trahan: The native of Hilton Head has had surprisingly bad results on the course where he played a lot of golf growing up. He even did a "My Town" travel feature
in a recent edition of Golf World. Trahan has missed the cut as many times as he's made it in his six appearances and his lone top 25 was a T-17 in 2008.
On pace for his best season on the PGA Tour, perhaps this is the year he finally turns it around on his home track. With this track record, though, I would refrain from plugging him into your lineup.
I made a vow to myself to stop mentioning Jim Furyk for awhile, but I just can't help myself. Since I can't seem to ever get it right with this guy, it's only fitting I weigh in on a tournament in which he has been completely unpredictable. Here are his results at Harbour Town for the past five years: MC, 4, MC, 2, T-2. Granted, there is plenty to like about him at this tournament, but I will stay away from him following a dreadful (80-76) performance at the Masters.
Another major champion in the field to avoid is Zach Johnson. The Iowa native has made five starts in this event and has a sixth-place finish in 2007 as the only top 25 to his credit. Unlike Furyk, Johnson was around to play the weekend at Augusta National, but shot 76-75 to finish just above__Sergio Garcia__ on the leader board, which never seems to be a good thing any more.
Speaking of Garcia, the Spaniard returns to this event for the first time since 2002. Back then he was a 22-year-old with the golfing world at his feet. Now he's a 30-year-old getting kicked around at majors by guys twice his age. Until "El Nino" shows more signs of life than just making the cut, we're going to steer clear of him.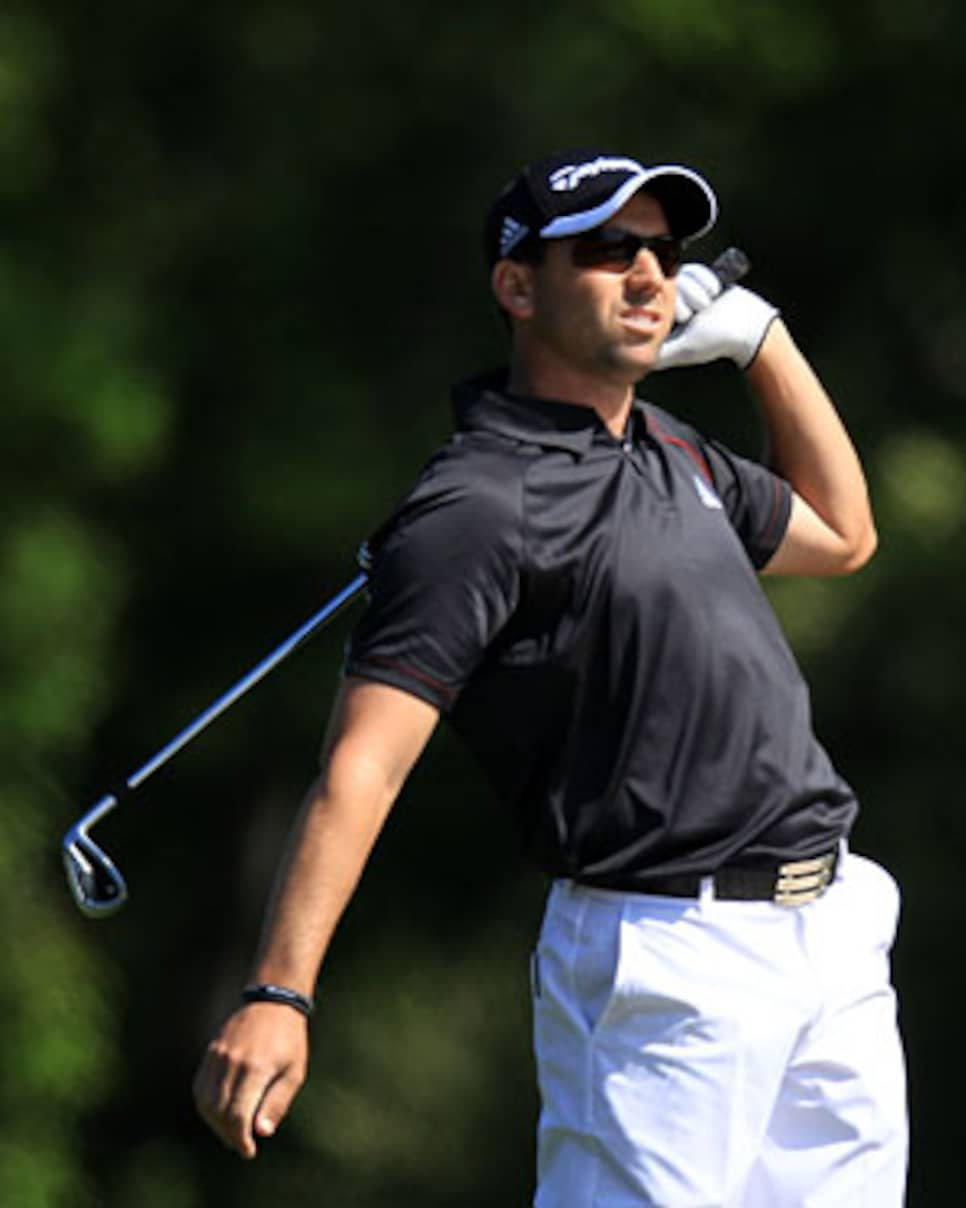 this year? A T-37 at Doral.
Matt Kuchar: For my weekly "this guy shouldn't be classified as a sleeper, but I'm going to call him one anyway pick," I'm going with the former Georgia Tech standout. Kuchar has made the cut here five straight appearances, including top 10s in 2005 and 2008.
Currently seventh on the 2010 FedExCup points list, Kuchar is the highest of anyone without a win on the season. He has been remarkably consistent with seven top 25s, four top 10s, two thirds and a runner-up. The way he handled his Thursday-Friday pairing with Tiger Woods at the Masters was impressive as well -- even if he did wind up getting left behind by both Woods and fellow playing partner, Choi.
You might think it's a stretch to list a former winner of an event as a sleeper, but that's what I'm doing with Aaron Baddeley, who has nearly fallen out of the top 200 in the world rankings. Baddeley validated his win here in 2006 with a T-2 in 2008. Then again, that was back in the days when he was considered a world-class player.
Like Donald,Briny Baird's runner-up performance here last year, which tied for his best-ever PGA Tour result, was overshadowed by Gay's blowout victory. But Baird is a nice plug-in this week at an event where he's finished at least T-36 the past four years.
And one more time, let's go with Tim Clark. Simply put, the time has come for this Fantasy Fix favorite to break through.