News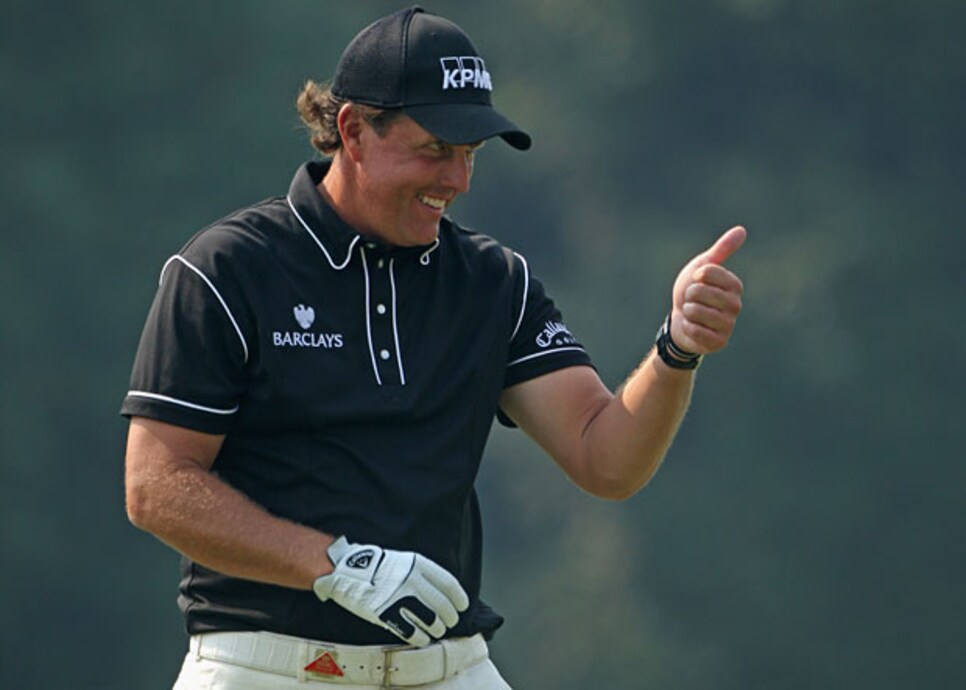 Welcome to Fantasy Fix, where we treat every week like it's the Super Bowl when doling out advice. And if golf had its own Super Bowl, Pebble Beach, site of this week's AT&T Pebble Beach National Pro-Am, would most certainly be in the rotation. You want views? Pebble gets photographed nearly as much as Britney Spears. You want history? Pebble was the site of the most dominating performance in the history of the game. And no, I'm not talking about Dustin Johnson's four-shot win last year. Unfortunately, the one drawback is that it often doesn't get optimum weather at this point in the season, as was the case in Johnson's victory, when the wind and rain forced the cancellation of the final round. Oh yeah, there's also that $500 price tag to experience the course itself that Senior Travel Editor Matt Ginella keeps criticizing.
But Pebble Beach isn't the only star this week. The tournament features a plethora of celebrities (There's at least a 50% chance that Bill Murray gets shown on TV more than the eventual winner of the tournament) and is played on two other beautiful courses, Spyglass Hill and Monterey Peninsula. The latter was added in place of Poppy Hills as part of changes by the PGA Tour (The field was also reduced from 180 pros to 156) in order to attract more big-name pros. With the biggest name in the game still out for other reasons, it's tough to judge just how much of an impact these moves will have.
Then there are the past champions. From Sam Snead, to Ben Hogan, to Jack Nicklaus, to Tiger Woods and Phil Mickelson, Pebble has seen its share of great winners. A win by Arron Oberholser in 2006 pulled so much weight it prompted Arnold Palmer to select him as the young golfer at the time with the most upside. That prediction, however, didn't turn out too well. To be fair, Oberholser has had to deal with a slew of injuries, but no one cares about being fair in the world of fantasy sports. Bottom line: If the King can even be wrong, then I deserve a little slack with my picks. Here's the latest batch of nuggets of wisdom to consider:
Dustin Johnson is the defending champion here and he's coming off a strong performance with his T3 at Riviera. A disappointing third round knocked him out of the lead for good, but nobody was going to beat Steve Stricker over the weekend -- not even Stricker himself.
Johnson's win here came in 54 holes, however, I'm sure he felt better taking full credit for the tournament knowing he had such a commanding lead. OK, I'm sure he was just happy to cash that big winning check. With the victory, he joined Anthony Kim as the only Americans under 25 to have two career wins. Speaking of A.K., after finally making his 2010 PGA Tour debut and having a good showing last week, the native Californian will not be fastening up his big belt buckle for this one. In other words, the guy works about as often as Santa Claus.
Plus, he's got some added motivation with Stricker moving in front of him in the lastest edition of the who-is-the-closest-but-in-reality-still-isn't-even-close-to-catching-Tiger-Woods world rankings.
When other players struggle, I stay away. But with Mickelson, it's always just a matter of time before he puts it all together. Even in his first two starts, he showed glimpses of the form that he displayed at the end of 2009 with wins at the Tour Championship and at the HSBC in Shanghai. He was in contention at Torrey Pines before a poor final round and a 66 this past Friday at Riviera put him in contention at the midway point. (Side note: Did anyone see Phil predict the winner of the big game by writing 'N.O.' on one golf ball and 'Colts' on another and then seeing which ball he could drive farther? Of course, while most of America got the game wrong, Lefty got it right with his very scientific method. I wonder if he also flips coins for money.)
Then there are two other big names with too many big performances at Pebble to overlook. I had Vijay Singh as a dud last week (Correct!), but I'm jumping on the Fijian bandwagon again for this one. Singh won this event in 2004 and has been a runner-up on three other occasions.
Meanwhile, Davis Love III won here in both 2001 and 2003. Although those glory days are in the past, Love is hopeful of earning his way back onto the Ryder Cup team and he got off to a terrific start with his T-5 at the Sony Open. With four Top-25s in his past five years here, including a T-4 in 2007, the man clearly still knows how to navigate his way around the Monterey Peninsula.
Also, I've talked about this other lefty's love for the left coast before. Mike Weir may not have won here, but he does have two runner-up finishes, inclduing last year.
Hunter Mahan: He has two missed cuts in his six career appearances, with his best finish a T-14 in 2006. Plus, he's not playing particularly well this year coming off a missed cut last week and a T-27 at the Farmers Insurance Open. For all the talk surrounding this guy, one would think he would have more than one PGA Tour title to his credit. Alas, he doesn't and I'm not holding my breath for No. 2.
Simimlar to Mahan, Padraig Harrington hasn't enjoyed much success here in his limited number of tries. Last year he missed the cut and last week he didn't make the weekend either. Since overhauling his swing, Paddy has been feast or famine. I'm not biting this week.
Finally, Jonathan Byrd has a pretty dismal record in this event. In seven career appearances, he has missed the cut five times. He did finish T-3 in 2006, but in fantasy golf, you have to play the odds.
Alex Prugh: I feel bad I haven't mentioned this name yet this year, but he is quietly one of the biggest stories thus far. The PGA Tour rookie already has two fifth-place finishes (Bob Hope Classic and Farmers Insurance Open) and a T-10 at the Northern Trust Open. What makes his accomplishments all the more impressive is the fact that he is a true rookie. Before this year, his only other Tour experience came at the 2007 U.S. Open at Oakmont, where he didn't break 80 in two rounds.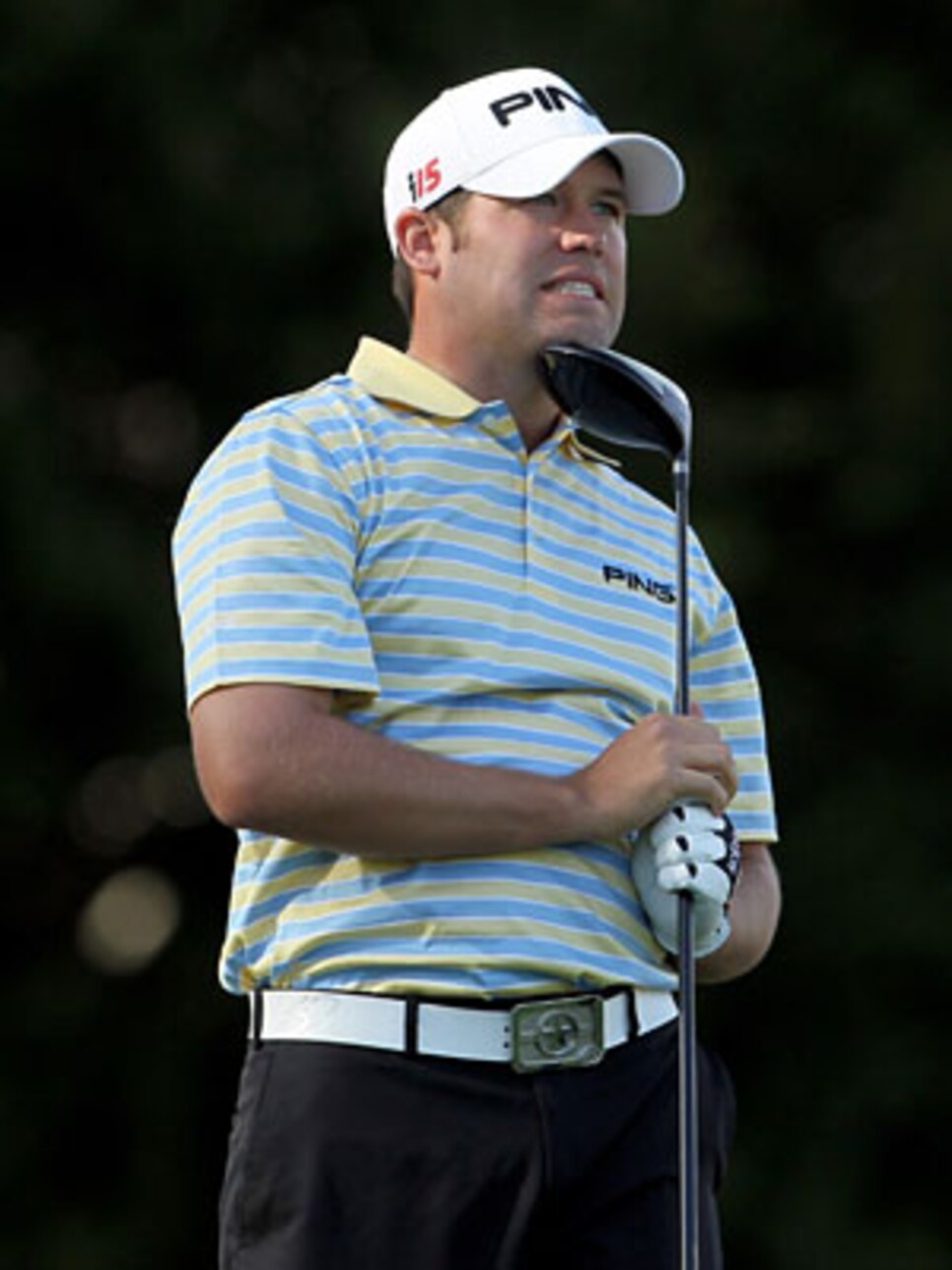 The former University of Washington star finished 16th on the 2009 Nationwide Tour money list to earn his PGA Tour card. With more than half-a-million in earnings this year, he's already made more than double what he did last year. Get him earning for you before everyone has discovered him.
Another player that I like is Ryo Ishikawa, who didn't travel all the way from Japan for nothing. He maybe young, but like fellow young guns Rory McIlroy and Rickie Fowler, he appears ready to win now. At Riviera, he opened with a pair of 68s before fading on the weekend.
Thought I forgot about__Tim Clark?__ Nope, just putting him in the "Sleepers" category to mix it up. Maybe this will finally be the week he breaks through for that first win on Tour.
Last but not least, why not take a flyer on Mark O'Meara? He may be getting old in the tooth, but let's not forget about his two major championships. More importantly, this week at least, is the fact that no one has had more success in this event since its inception in 1937 as the Bing Crosby Pro-Am. O'Meara has won this event five times, most notably in 1997 when he held off the game's top two players, Tiger Woods and David Duval, by a shot.
Five times?! That's as many wins as Tom Lehman has in his career. While I'm not expecting him to get No. 6, it wouldn't surprise me at all to see his name surface on the leader board at some point like Fred Couples last week at Riviera. Then again, nothing would surprise me after seeing Peyton Manning throw that terrible interception, which effectively ended Super Bowl XLIV. Maybe Mickelson has it right. Maybe hitting golf balls with a different player's name on each one and seeing which goes the farthest is the best way to determine the outcome of a golf tournament. I'll have to pitch that idea to my boss.
Alex Myers is a contributing editor for GolfDigest.com.