News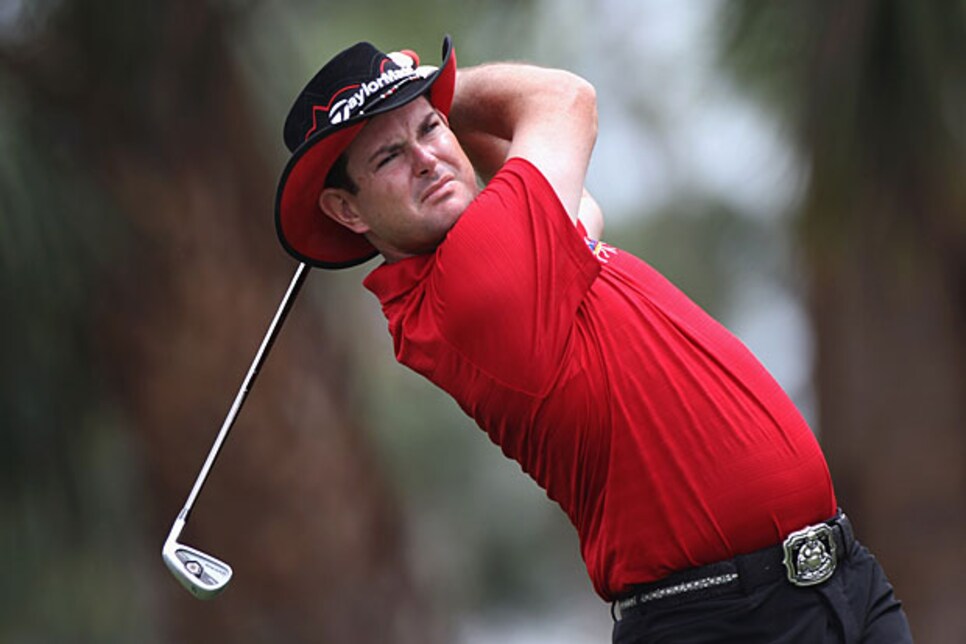 Rory Sabbatini is looking to become a rare multiple winner in 2011.
Welcome to another edition of Fantasy Fix, where we promise not to make the change to a belly putter until we're eligible for the senior citizen discount on coffee at McDonald's. It was nice to see two guys using regular putters battle it out in a playoff at Harbour Town over the weekend, even if our pick came up a little short. Hopefully, this week we can do a little better and get back in the winner's circle. Let's get to it.
The PGA Tour makes its annual stop in the Big Easy for the Zurich Classic of New Orleans. This is the 52nd playing of the event, which moved from English Turn G&CC to TPC Louisiana in 2005 and has been played there five of the past six years.
Random tournament fact: Carlos Franco has won this event twice. He's from Paraguay, which along with Bolivia, make up South America's only two landlocked countries. Now that's random...
Jason Bohn. I've never felt as good about watching a grown man cry as when I saw his post-round interview last year. The journeyman realized just how special a win -- any win -- was, especially at this point in his career. It was a refreshing scene. I mean, the guy hugged Peter Kostis! That being said, I wouldn't count on the same thing happening again this year. His lone top 25 in 2011 has been a T-19 at the Mayakoba Golf Classic. Talk about needing a hug...
Luke Donald. The Englishman has finished in the top 10 in 19 of his last 34 worldwide events, making it tough not to endorse him on a weekly basis -- even at an event he's never played. His consistency nearly netted him the top spot in the world rankings, but his playoff loss to Brandt Snedeker kept him at No. 3. Maybe that was the golf gods' way of telling him not to wear pink pants on Sunday. We'd say he has a great shot of getting to no. 1 this week if Lee Westwood wasn't continuing his tour of Asia in South Korea. Speaking of Westwood...
Congrats are in order to Lee Westwood for winning his seventh different Masters. OK, so none of them came with a green jacket, but they all count as wins in the world rankings. Where has he "mastered" the most tournaments? Japan, where he's won the Taiheiyo Masters three times.
Rory Sabbatini. Given his T-9 here in 2009, Sabbatini, along with Watney, seems like a great candidate to be the first person to win twice on the PGA Tour this year. Wait, what's that? Oh, right, I forgot about Mark Wilson, aka "Little Cheese." I think even Wilson's mom forgot that.
Charles Howell III. Sticks has runner-ups at both TPC Louisiana and English Turn in this event. Clearly, he loves Cajun cooking. Check that, does the guy ever even eat?
"Hey, Alex. It seems like you have a good racket going on, but I was wondering if you'd be interested in being my new caddie? I'm just looking for a cool dude, who knows the rules of bunkers and who shares the same interests (sports, chain restaurants, Natalie Gulbis, etc.), to hang out with while I play a little golf. Let me know, Dustin Johnson."
Thanks, DJ. That's a very tempting offer, but I'll pass... for now. In the meantime, I suggest you start running caddie tryouts. Let me know if you need to borrow a stopwatch. OK, so Johnson didn't really write, but you should. Please feel free to e-mail me
with comments, questions or just to make fun of my picks. And of course, you can follow me on Twitter
Nick Watney. This year's winner at Doral won his first PGA Tour title here in 2007. And that was before he morphed into one of the game's young, up-and-coming stars. Oops, he turned 30 on Monday? Scratch that part about being young...
FORMER CHAMP TO STAY AWAY FROM
Andres Romero. As much as it pains me to say it, this Fantasy Fix favorite has fallen on hard times. The soon-to-be 30-year-old has made six of eight cuts this year, but doesn't have any finish higher than T-55. Even at this event, where he won his lone PGA Tour title in 2008, he's only managed a DQ and a T-37 since.
Jason Dufner. Still looking for his first PGA Tour win, Dufner nearly had it with a playoff loss to Mark Wilson in Phoenix and he's made eight of nine cuts overall this season. Maybe he gets it here, where he finished T-7 last year after a T-9 in 2009.
Jeff Overton. Before he was known for "Boom, Baby!", Overton was known as having a knack for runner-up finishes. One of those came here last season and he also finished T-13 in N'awlins the year before.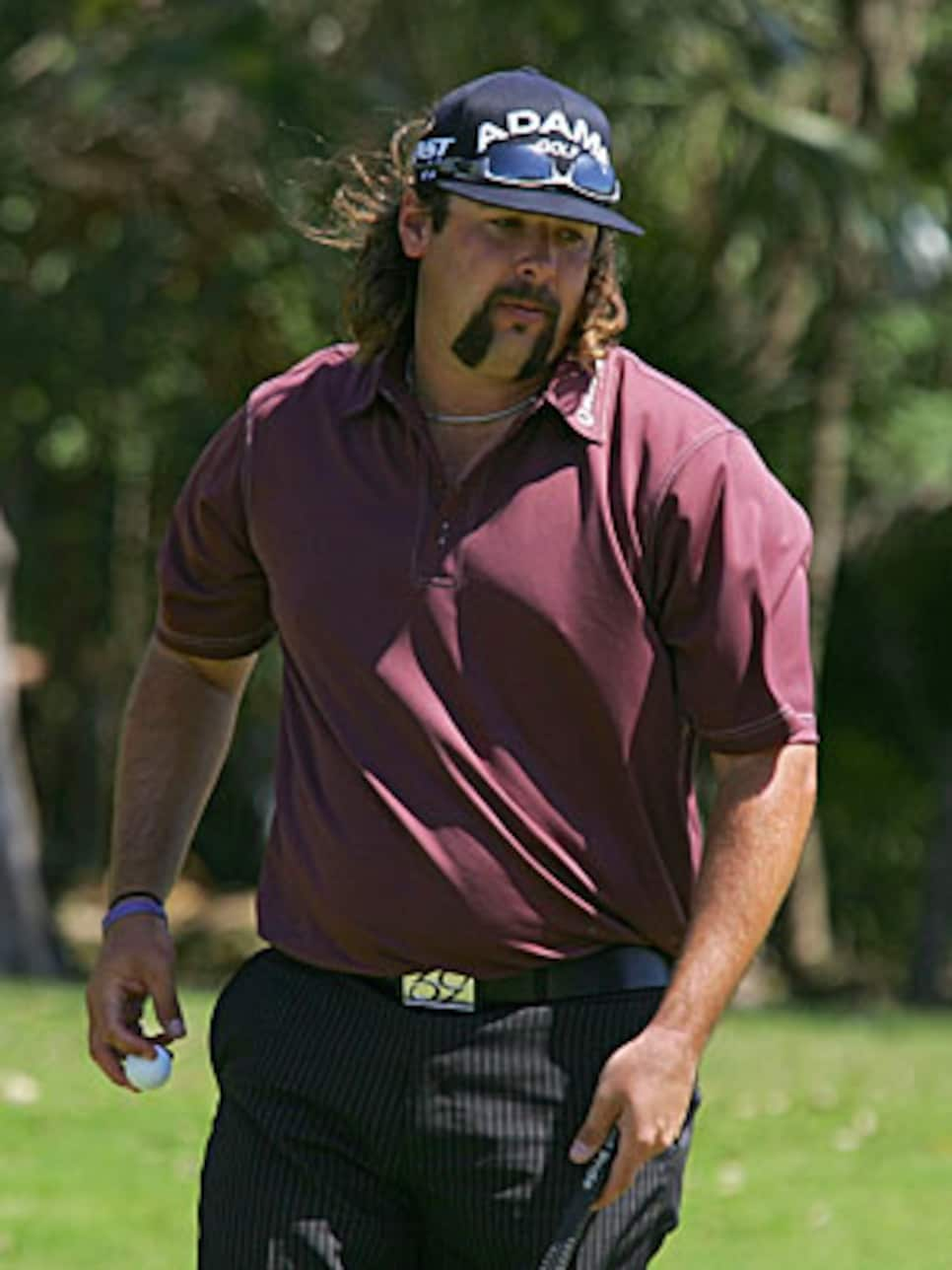 of champions consists of Sour Patch Kids and milk.
Andres Gonzales. The rookie hasn't had much success in his first year on tour, but he seems to be having fun. Gonzales is hysterical on his Twitter handle (@Andres_Gonzales
) where he posts random musings (His profile simply reads, "Half man, half amazing.") and constantly tries to engage Tiger Woods in friendly banter. In a recent tweet, he asked Tiger if he ever rooms with anyone on the road: "Let's get some guys in a house together. Don't worry, you can host and I will co-host." We like where your head is at, Andres, especially the part about cutting down on travel costs, but here's a little tip: Tiger usually doesn't travel to tournaments in places like Mexico, Puerto Rico, or even New Orleans for that matter. Perhaps, though, when the U.S. Open comes to Chambers Bay in your home state in a few years, you can have him over for milk and cookies.
FREE FANTASY BASEBALL ADVICE
Don't pay attention to power numbers in spring training. Kila Ka'aiue (10 home runs) and Mike Morse (nine) went nuts in March, but that hasn't transferred over into April success. Unfortunately, I got duped with Morse, much like Mets fans were fooled 15 years ago by Butch Huskey's similar performance. As the saying goes, "Those who ignore history are bound to repeat it."
David Toms. The Louisiana native and LSU grad is always a fan-favorite in these parts and he won this event in 2001 and finished T-5 here in 2009. Of course, 2001 was the year when he also could also rattle 4-woods off flagsticks and into the hole for unlikely aces in major championships. But he is playing better of late with a T-3 at Bay Hill and a T-24 at Augusta.
Woody Austin. The 47-year-old hasn't done much in 2011, but he has two top 5s since the tournament moved to TPC Louisiana. He's also sponsored by Tabasco, which I hear comes in handy in the Big Easy...
*-- Alex Myers is a contributing editor for GolfDigest.com. Feel free to e-mail him
) since he has self-esteem issues.*