News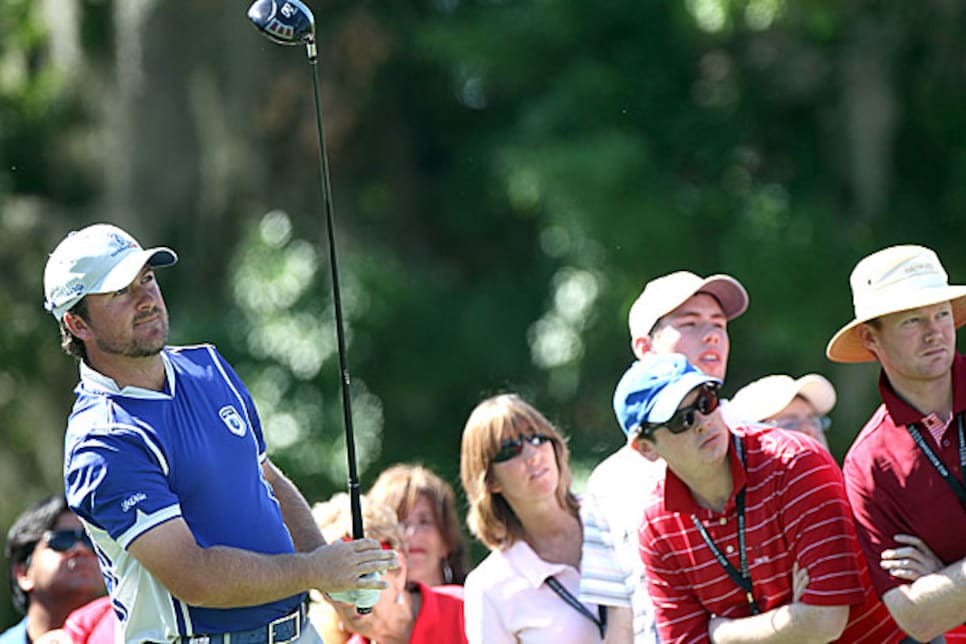 Graeme McDowell doesn't even lose at the Tavistock Cup.
Welcome to another edition of Fantasy Fix, where we wish the PGA Tour would implement a shot clock. Play would speed up, plus viewers would get the additional benefit of seeing the occasional buzzer-beaters. But before we stir the ghosts of Bobby Jones and Ben Hogan, let's move on to our thoughts on this week's tournament.
The PGA Tour continues its Florida Swing with the Arnold Palmer Invitational Presented by MasterCard, which is the last big event before the major championship season starts. As usual, there will be a strong field in Orlando, but the main attraction will be tournament host Arnold Palmer (Side note: I met Arnold Palmer once and took a picture with the King (See below). I even signed it for him. True story. Well, the first part, at least.)
Random tournament fact: Palmer won seven career major championships. But his greatest legacy may be his genius idea to combine lemonade with iced tea, a combo that became the best drink of all time. Look it up.
Ernie Els. Last year, the "Big Easy" was in the midst of a career renaissance with his second win in three weeks. This year, he's returned to the middle ages with lackluster play so far. While he's not the worst play here, there are plenty of better options this week.
Graeme McDowell and Dustin Johnson. Neither of these guys have finished better than T-40 here the last three years, but I've got a Ben Crenshaw-like feeling about this. Both are due for a win and both have been close in 2011. Speaking of being due,Rickie Fowler is still looking for his first win and I could see it coming here with Dan Hicks and Johnny Miller spending all weekend trumpeting the possible arrival of a new "King." You know, because it's mandatory that all golf announcers call that week's winner -- from Jhonattan Vegas to Gary Woodland -- the next great player. If I have to hear "This guy's not going anywhere," any more times... OK, moving on.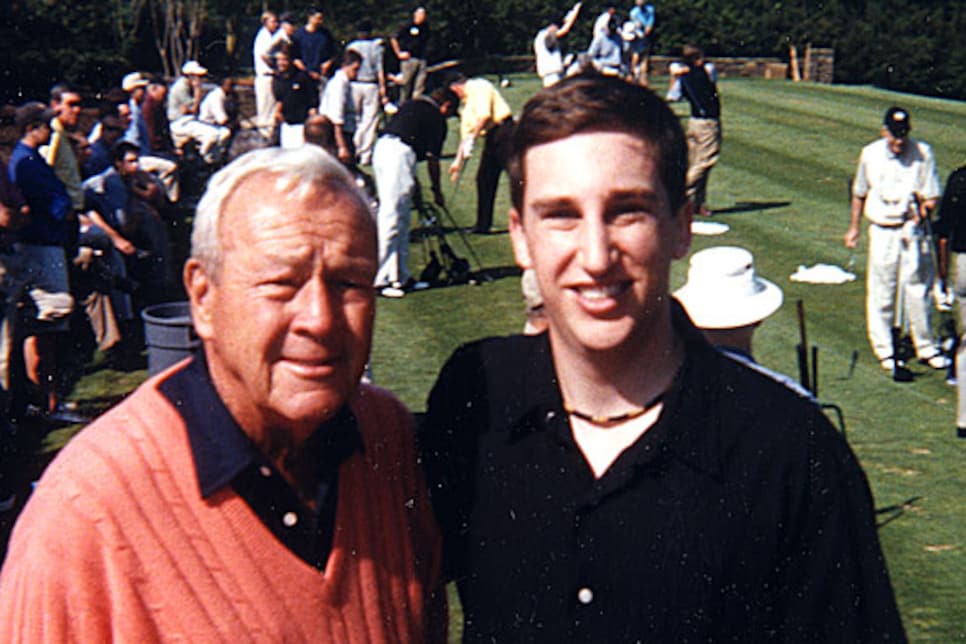 after closing with a 66 at Doral. Problem is, every time he's done anything even resembling his old self, he has seemed to counter with a performance reminiscent of a 2-handicapper. Not that it's meant anything lately, but Bay Hill is one of his special places. He's won six times at the King's course, including twice on walk-off birdie putts on the 72nd hole. Bold prediction: Woods won't return to the winner's circle just yet, but he will really ignite talk about the Masters with his first top-five finish in nine months.
You're probably wondering what can someone whose bracket has more red than the leader board at the John Deere Classic offer? Probably nothing, but here goes anyway. I'm sticking with my original pick of Kansas winning it all, but now I'll say the Jayhawks will be joined by Ohio State, San Diego State and Florida in the Final Four. Check back next week when I'll probably have to pick another winner from a completely different set of four teams.
"Hey, Alex. Thanks for ruining my bracket. You know nothing about college basketball. I'm not taking any more of your advice. At least until the NBA playoffs. Sincerely, Phil Mickelson."
No, Phil didn't really write me and hopefully, his bracket looks a little better than his recent tee shots. Seriously, though, please feel free to e-mail me with comments, questions or just to make fun of my picks. And of course, you can follow me on Twitter
Edoardo Molinari. Younger brother Francesco has been playing better of late, but Edoardo returns to Bay Hill after a T-2 here last year (apparently, Orlando has pretty good Italian food). Ranked 25th in the world, if he can get the putter going, he should be back in the mix this year.
Matteo Manassero. The 17-year-old Italian phenom will tee it up again this week after a T-20 at the Transitions. Currently at No. 55 in the world ranking, Manassero will have plenty of motivation since he needs to move into the top 50 by week's end to earn a return trip to Augusta National. I'm certainly not betting against anyone who makes cuts at majors before he gets a driver's license.
FREE FANTASY BASEBALL ADVICE
This week, I'm asking for a little help myself since I'll be participating in my first auction-style draft over the weekend (our league finally converted after nearly 10 years). Does anyone have any tips? More importantly, does anyone have one of those cool auction paddles you see in the movies?
FITTING MARCH MADNESS PICK
Chris Couch. The Fort Lauderdale native finished T-4 here last year and he's also headed for his most consistent season on the PGA Tour with three top 10s already in 2011. Plus, his Florida Gators are still alive in the Big Dance and his last name, well, I think you can see how that goes with the theme of watching games.
REASON THERE ISN'T A PALMER IN THE FIELD
Arnie is 81. Enough said. Ryan Palmer, on the other hand, isn't even half that, but he won't be teeing it up either. His absence probably has something to do with the fact he's missed the cut his last three times at Bay Hill. Why wasn't it four straight? He withdrew after opening with a 79 in 2005. Arnie's grandson, Sam Saunders, however, will be in the field for a third time.
HOLD OFF ANOTHER WEEK ON THESE GUYS
Jim Furyk. The 2010 PGA Tour Player of the Year showed signs of life finally with a T-13 at the Transitions, but we still want to see more before we endorse plugging him back into fantasy lineups. Don't count on getting much from him at a tournament where he has just one top 10 (a T-8 in 1998) in 10 tries.
Phil Mickelson. "Lefty" has been better than Furyk at Bay Hill, but he hasn't been great his last three trips. He also originally didn't plan playing this event before deciding he needed some more work before heading to Augusta. That should tell you where his focus will be this week.
Webb Simpson. Despite having the best performance of his young career, Simpson drew more attention for both his methodical play and a bogey on the 72nd hole, which cost him a spot in a playoff. Like Arnie, though, he's a Wake Forest grad and he has good memories at Bay Hill from 2009 when he had an ace in the second round and finished T-11. Funny, nobody complained about how long it took for him to play that hole...
Kevin Na. A final-round 69 last year had Na on the verge of his first PGA Tour victory, but he couldn't catch Els. He finished T-11 the year before and he has two top-5 finishes already in 2011. It would be nice to see him break through for that elusive win since we've said it will happen in 2011. We just hope he and Simpson aren't paired together in Sunday's final group. There's an outing at Bay Hill scheduled for Monday morning.
*-- Alex Myers is a contributing editor for GolfDigest.com. Feel free to e-mail him
) since he has self-esteem issues.*