News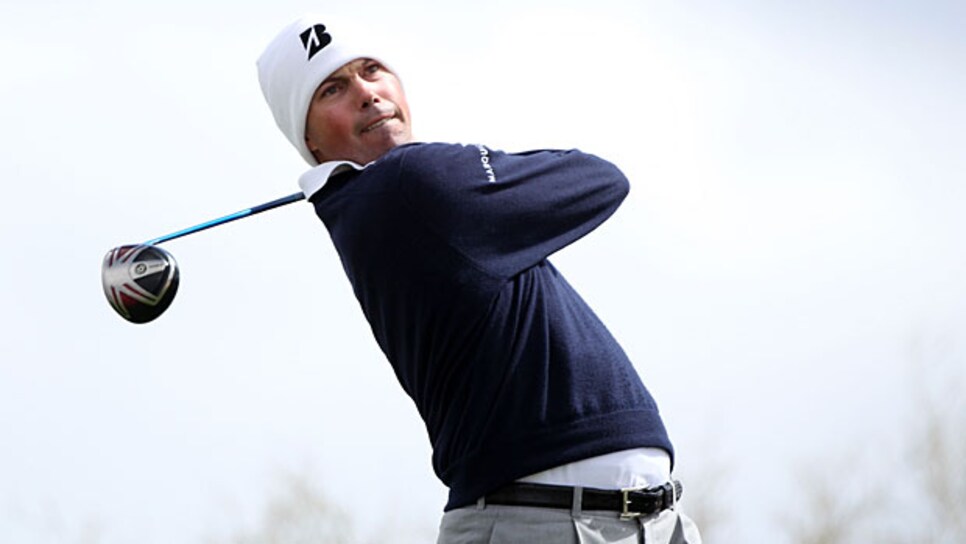 You can take off the winter hat, Matt. You're in Miami now.
Welcome to another edition of Fantasy Fix, where unlike at the Honda Classic, the only things blowin' in the wind are answers. We've been on a nice roll selecting players who have finished runner-up, but the time has come to pick a winner. Let's get to it.
The PGA Tour continues its Florida swing with its annual stop at Miami's Doral Resort. For the fifth straight year, the TPC Blue Monster will be the site of a World Golf Championship, but for the first time, it will be sponsored by Cadillac. This of course makes perfect sense if you've ever seen the episode of "Seinfeld" when Jerry buys his dad a car. If you haven't seen it, let's just say this particular General Motors brand is revered in these parts.
Random tournament fact: For the first time in any event since the 2009 edition of this tournament, all of the top 50 in the world rankings will tee it up. That is, until Tim Clark comes up with another reason to withdraw.
Ernie Els. Despite having also won here in 2002 at the Genuity Championship, we're staying away until he shows us a little more than a T-17 in a limited-field event. Perhaps this will be the event that gets the Big Easy back on track, but there are plenty of safer plays. (Side note: In the last three years, the winner here has averaged finishing at 18-under par. The Blue Monster? Ooooo, so scary. They should rename it the Red Monster for all the low scores it's produced.)
Like fellow Nike icon LeBron James, Tiger Woods is taking his talents to South Beach. Woods has won here three times, including this event in 2007. However, unless you're living under a Cadillac Escalade you know that the former top-ranked player is mired in an extended slump. Friend John Cook recently declared that things had "clicked" for Woods on the course and one round at the Match Play isn't enough to say if that's the case or not, especially since that performance officially went down as a T-33, his best of 2011 thus far on the PGA Tour.
Bold prediction: He won't win this week, but he will finish fifth after shooting a final-round 66. And speaking of Tiger's link with LeBron, it's incredible to think how unquestioned their likability was a year-and-a-half ago. Now they are about as popular as burnt-out greens. Perhaps they should meet up and commiserate at one of Miami's clubs for a big night on the town. On second thought, that might not be the best idea.
Nick Watney. In 2009, Watney came up one rotation short of going to a playoff with Phil Mickelson at this tournament. And while he is still without a win since, he has been knocking on the door. Watney has started this year with top 10s in each of his first four starts. For some reason, I can also picture him driving through the gates at Doral while bobbing his head to the classic Will Smith anthem, "Welcome to Miami." Maybe the Fresh Prince could compose a "Fantasy Fix" theme song some day. OK, before I get too excited, back to golf...
Matt Kuchar. Even more than Watney, Kuchar, who finished T-3 at this event last year, has become almost an automatic high finisher as of late. He "struggled" over the weekend at PGA National to finish out of the top 10 for the first time all year (T-17), but the odds of that happening again are about the same as the gregarious Georgian not flashing a smile all week.
"Hey, Alex. Heard you made fun of my motivation and weight after being traded to the Cavs. I thought we were boys. Well, anyway, I hope you enjoyed that payback I gave you with that win over your Knicks. Cleveland rocks! Later, Baron Davis."
I'm sorry, Baron! I take it all back! You're my boy! OK, so Baron didn't actually email me, but he might have if he A) liked golf; B) played fantasy golf; and C) read this column. Seriously, though, please feel free to e-mail me with comments, questions or just to make fun of my picks. And of course, you can follow me on Twitter
Martin Kaymer. First of all, he rarely plays PGA Tour events, so get him in your lineup while you have the chance. Second of all, he's currently the best player in the world. OK, so maybe that should have come first. The German has been on a roll the past year, starting with a T-3 at this tournament 12 months ago. Speaking of Kaymer, we're glad his little neckwear fashion experiment hasn't caught on. At least, not yet.
WE MAY REGRET THIS, BUT...
Stay away from Phil Mickelson. Sure he won here in 2008, but other than that victory and a close call with Tiger in 2005, the Blue Monster has gotten the best of him. And so has just about every course this year. Yeah, yeah, he's 14th in the FedEx Cup standings, but take out that runner-up in his backyard at Torrey Pines and he hasn't done much.
And while we're at it, stay away from Phil's Ryder Cup buddy,Dustin Johnson, as well. DJ has managed just a T-35 and a T-56 in two appearances here. Like Lefty, he's also in a mini-slump since the Farmers Insurance Open, including nearly missing his tee time at Riviera.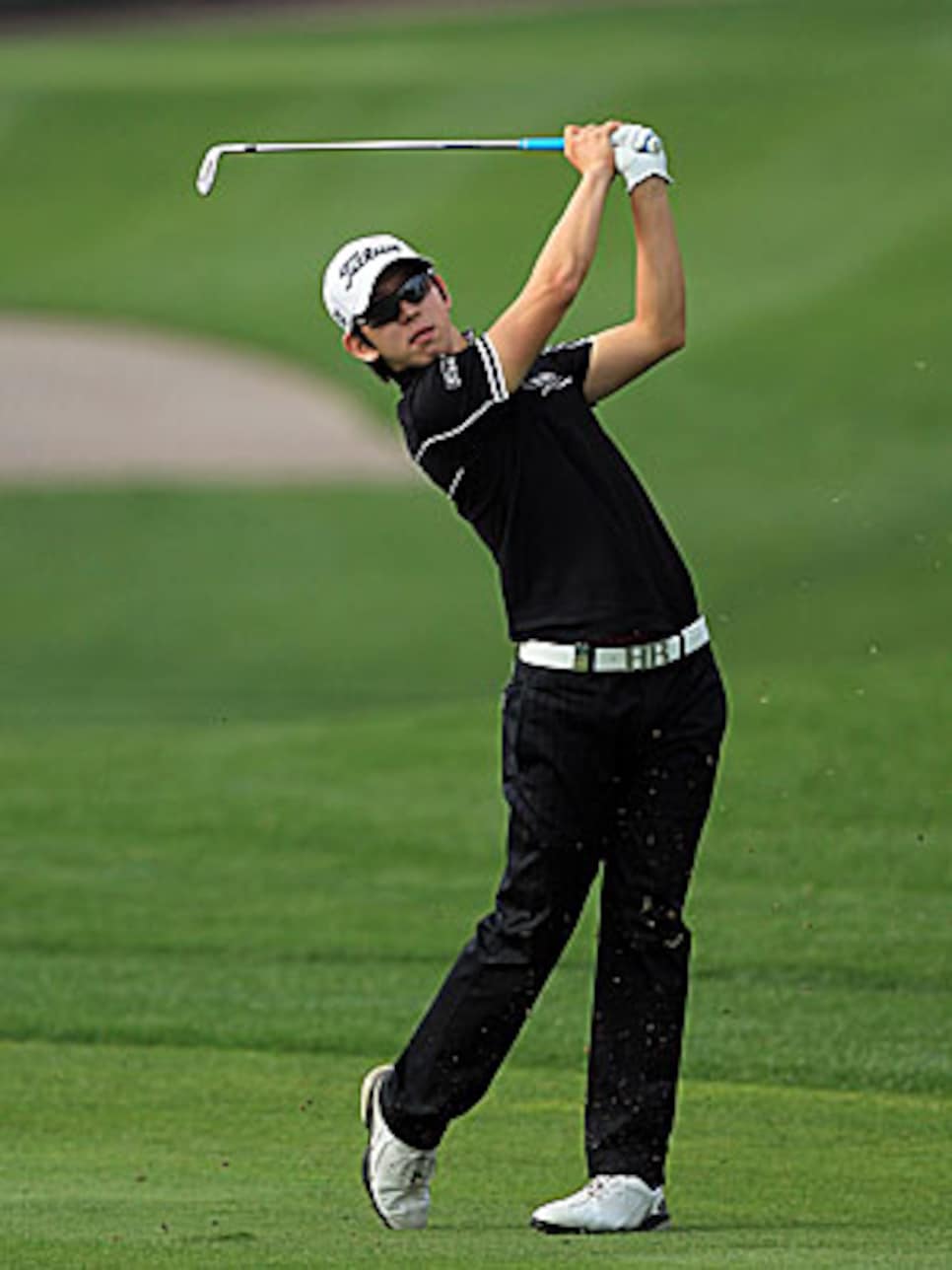 GET USED TO HEARING THIS GUY'S NAME
Seung-yul Noh. The South Korean burst onto the scene last year by winning a European Tour event at the age of 18. While still very young, this will be his third WGC event in a row, so we're expecting more than what he produced in his first two. Plus, it gives us a chance to unveil our newest (obvious) nickname: Dr. Noh.
FREE FANTASY BASKETBALL ADVICE
All seems well again in Detroit (as well as it can be for a team nearly 20 games under .500) after a reported recent mutiny by a group of players against head coach John Kuester. However, there's no telling when disaster will strike again. Kuester is quick to stick certain players on the bench and there is plenty of room in his doghouse. If you're relying on Rodney Stuckey, Tayshaun Prince, for example (of course, I happen to have both on my team), be very wary.
SNEAKY WORLD-CLASS PLAYER WHO COULD WIN
Charl Schwartzel. In an elite field like this, there are no sleepers. Unless you want to count Camilo Villegas, who has yet to wake up in 2011. But there are still guys who are undervalued and Schwartzel is one. At this event last year, the South African nearly took down his fellow countryman and friend, Ernie Els. He's also won already this year on the European Tour and is coming off a T-14 at the Honda.
NOT SNEAKY WORLD-CLASS PLAYER WHO COULD WIN
Geoff Ogilvy. The lanky Australian won this event in 2008 and also finished T-3 in 2007. He rediscovered his game at the end of 2010 with a win at the Australian Open and seemed poised for a huge 2011 until slicing his finger on some coral reef in Hawaii before the season-opening event at Kapalua. Solid starts in Phoenix, Scottsdale and L.A., though, appear to have him back on track. As long as he stays on shore this week, he should be fine.
*-- Alex Myers is a contributing editor for GolfDigest.com. Feel free to e-mail him
) since he has self-esteem issues.*