News
Golf equipment sales surge to historic levels as rounds played continues to grow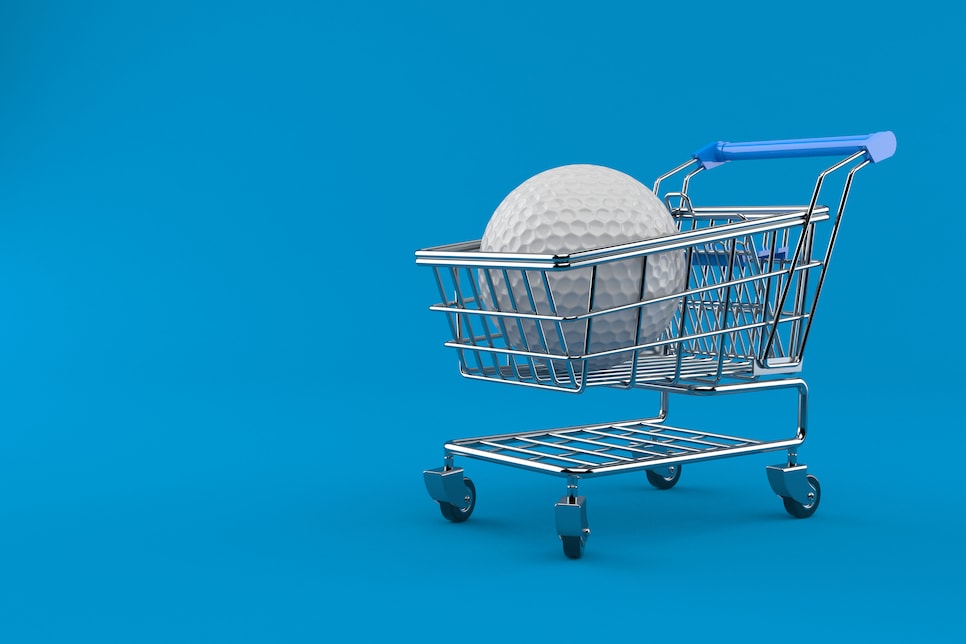 Yeah, well, things have changed quickly over the past couple of months.
According to figures from industry research firm Golf Datatech, the numbers from July for the sales of all categories of golf equipment moved into record-setting territory. Golf Datatech tabulated sales for July to be the highest for a single month since the company began tracking information in 1997. Sales at on- and off-course retailers were $388.6 million, which easily surpassed the previous best two months (June 2007 at $368.1 million and June 2006 at $364.0 million).
"Golf is surging through the COVID-19 pandemic, as it is a perfect outdoor social distancing recreational activity, and the retail results confirm what a lot of retailers and PGA professionals have been feeling," said John Krzynowek, Partner, Golf Datatech. "Hard goods have fared especially well, clear evidence that people are playing golf and spending on equipment.
"July's sales results were fantastic, considering everything that has transpired this year. And, while golf equipment retail sales still remain down in overall year-over-year sales, we've seen significant improvement since May when they were down 31.4 percent year-to-date."
In some categories (notably the biggest ticket categories of woods and irons), sales were more than 50 percent higher than what they were last July. Each of the club and ball categories were up more than 25 percent in both units and dollars compared to a year ago. Specifically:
Balls: Up 27 percent in units, 28 percent in dollars
Putters: Up 32 percent in units, 36 percent in dollars
Wedges: Up 64 percent in units, 74 percent in dollars
Woods: Up 74 percent in units, 68 percent in dollars
Irons: Up 83 percent in units, 93 percent in dollars
As calculated by Golf Datatech, iron sales set an all-time high for any month the research firm has tracked in its more than two decades of looking at industry numbers.
What record did it beat? The one set just last month.
But not only were the numbers overwhelming in the big categories, wedges, too, set a new all-time high, the research firm said. Sales for shoes, gloves and bags also were up, the latter 60 percent higher this July than last. For the year, though, equipment sales are still lagging behind last year's numbers, largely because sales of balls, woods and irons were off by 30-75 percent through much of March, April and May.
"One element we're seeing is that the more folks play, the more they think about equipment," said David Maher, president and CEO of Titleist and FootJoy parent Acushnet, on the company's recent quarterly earnings call. "So I think that's been an accelerant to the strong equipment sales we've seen over the last couple of months, but fair to say that this participation we're seeing is coming from all angles. And it only affirms, again, that correlation between rounds of play and the commercial element of the game and the spending component of the game."
TaylorMade CEO David Abeles was bullish even before the industry started its comeback, telling Golf Digest in June, "This is a great opportunity for our industry and this sport to take two steps forward." He likes what he's seeing barely two months later.
"It has been very encouraging to see our industry's resilience to bounce back so well since golf's national landscape began reopening in May," he said in an email to Golf Digest. "With an increase in participation at all skill levels combined with new players entering our game, rounds played growth across the country has been very strong, and subsequently retail numbers continue to advance. At TaylorMade Golf we are doing everything we can to further enhance the energy in our sport and satisfy the strong demand for our products."
One big part of this equipment purchasing resurgence has been e-commerce. Callaway President and CEO Chip Brewer noted that the company's e-commerce business is up more than 50 percent year-over-year. Though Acushnet and Callaway reported sales declines through the first half of the year (Acushnet was off 20 percent vs. 2019, while Callaway was down 23 percent), both companies touted big directional shifts forward in the latter part of the second quarter. Brewer also pointed out that while the traditional early part of the buying season equated to nothing in some places, the company's golf equipment business has "significantly exceeded expectations over the last few months."
"The surge we have right now, some portion of that is pent-up demand," he said on the company's recent second-quarter earnings call. "And some portion of that is the increased interest in the game and the increased participation. The participation and the interest in the game, I can't help but believe are positive indicators for the long run."
At the street level, the assessment seems just as positive. The stock price of golf's largest retailer, Dick's Sporting Goods, has more than doubled since its low when it closed its physical stores on March 18 at the start of the shutdown. And though the rush of sales has left some custom orders with delays of several weeks or more, it hasn't slowed buyers' enthusiasm, says Buddy Christensen, president at Golfdom, the long-time golf superstore based in the Washington, D.C., metro area, and one of the country's leading independent retailers.
"We had our best July in 10 years last year, and we're up 40-50 percent over that in some categories this July," he said. "That has been phenomenal."
Christensen also said he thinks the forecast looks encouraging, too, with several factors that might extend the trendline.
"We have a ton of open special orders, so those are future sales for us," he said. "Couple that with football uncertainties, virtual work and school, all the majors we will still be watching and months of potentially 'the best weather of the year for golf,' and we are feeling very strong that this will continue. Golf equipment could find itself on more people's Christmas lists than ever before."