News
Golf Digest Podcast: Martin & Gerina Piller on being golf's No. 1 couple, their big Solheim Cup decision, and their rough first golf date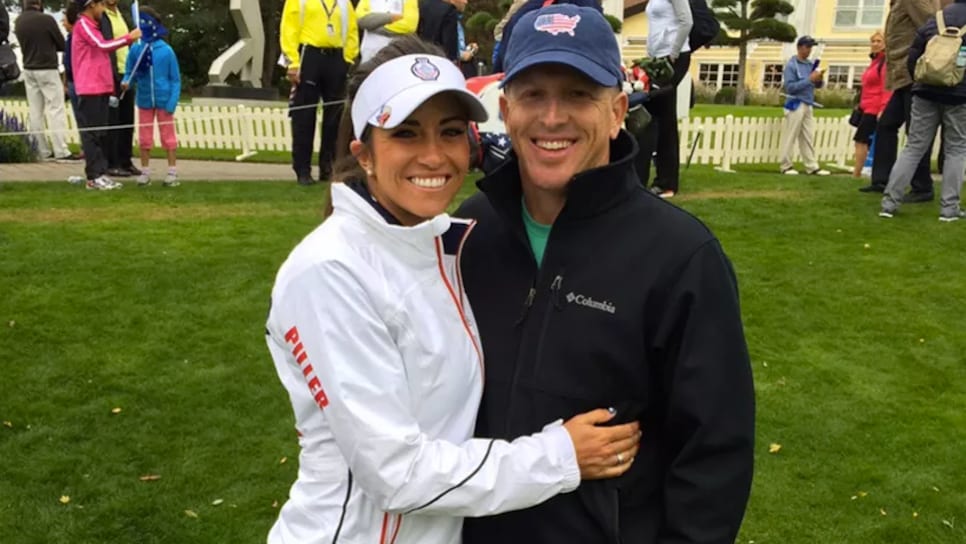 Long before they became golf's undisputed best husband-wife tandem, Martin and Gerina Piller met on a golf course in 2009. That part of their love story isn't surprising, but how their initial encounter went down is. Let's just say it wasn't exactly love at first sight -- or first cart ride.
"I'm put in this cart with this guy and on the first hole, he hit a shot and said, 'Oh, I hate hitting it dead perfect every time,'" Gerina Piller, a three-time member of the U.S. Solheim Cup team, told GolfDigest.com. "At that point, I was like, '17 more holes of this?' I couldn't wait for it to be over."
But the two became golf buddies and eventually got married in 2011. Since then, the toughest part of their relationship has been managing two crazy -- and different -- schedules that come with both being tour pros. There are extended time periods apart and tricky situations like this past summer when Martin had to decide whether to risk a chance at earning his PGA Tour card in order to support Gerina at the Solheim Cup. He chose to be by his wife for her big week and the golf gods rewarded him with his PGA Tour card a few weeks later.
"It was a really easy decision for me," said Martin Piller, who has six career wins on the Web.com Tour. "Those are really special weeks and I love being there and supporting her for those because they mean that much more to her."
To talk about their lives on tour, how their quirky competitions off the course, that rough first golf "date," and their big wager on who wins on the PGA Tour or LPGA first, this first couple of golf joined us on this week's Golf Digest Podcast. Please have a listen: