News
Golf Digest Podcast: Gary Woodland on golf after tragedy, winning once again, and where he still feels he's catching up to the rest of the tour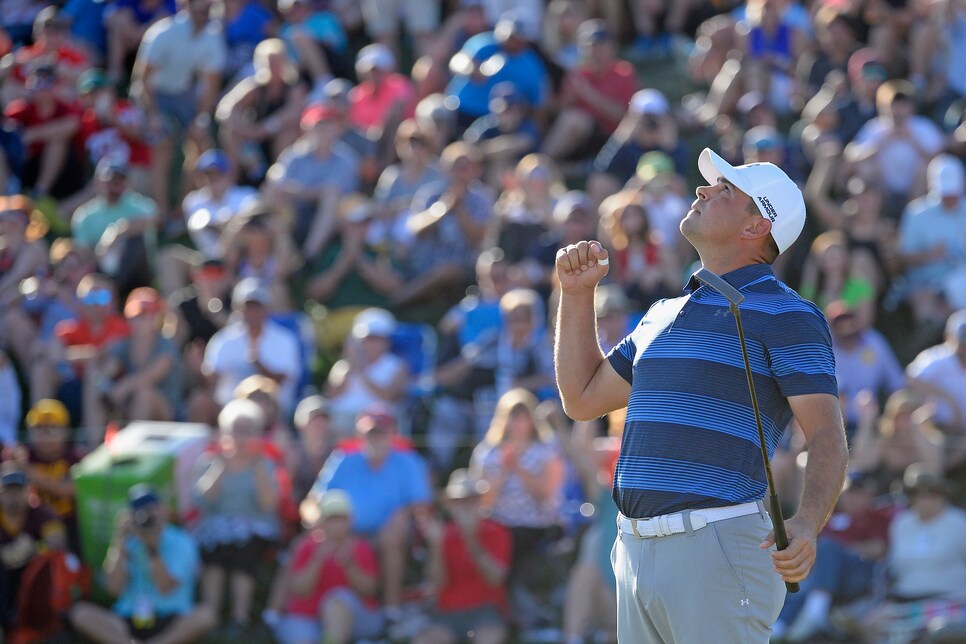 Robert Laberge/Getty Images
Gary Woodland's win in the Waste Management Phoenix Open would have carried emotional weight even if he hadn't confronted real heartbreak last year. It had been five years since Woodland's last win, and after success early on the PGA Tour, Woodland was forced to navigate through injuries and his first prolonged struggle as a golfer. As a former college basketball player who transitioned to golf full-time relatively late, he felt he still lacked competitive reps, often relying more on athleticism than experience.
"I was just a great athlete playing golf," he says on this week's Golf Digest Podcast. "I didn't consider myself a great golfer."
But the real challenge was still to come, when Woodland and his wife, Gabby, lost one of their twins mid-pregnancy last March. Woodland continued to play golf, but his focus wavered. The other twin, Jaxson, was born 10 weeks premature and spent significant time in the NICU. While golf provided some distraction, Woodland admitted it was often difficult to focus.
"I played, but mentally I was not there for four months," he said.
The start of the new year, however, Woodland felt a change. After his playoff win over Chez Reavie on Sunday, Woodland's wife and young son were there to greet him on the green. On this week's podcast, he talks about the jubilation of that moment, the ups and downs of the past few seasons, and his aspirations of becoming a more complete player.