Golf Digest Podcast: Dru Love on finally beating dad, being Justin Thomas' college teammate & why he'll never go sledding again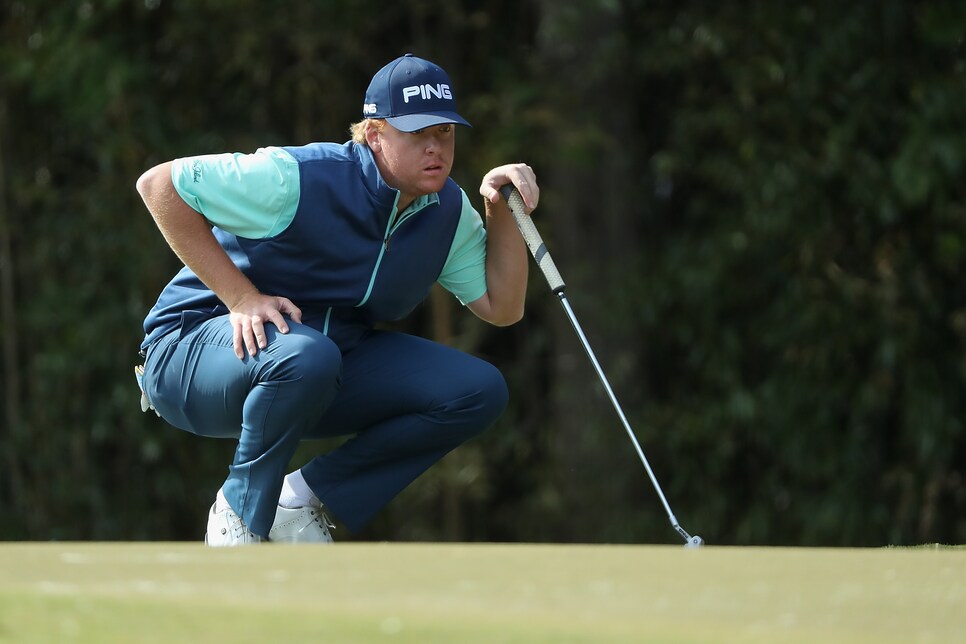 For Dru Love, the most challenging part of following in his famous father's footsteps has been not getting hurt taking those actual footsteps. The 23-year-old spent five years on the University of Alabama's golf team, but had to battle through a slew of injuries from destroying his ankle in a pickup basketball game to tearing a labrum in the gym to breaking his wrist sledding. Yes, sledding.
"I'm looking forward to getting a stretch of being healthy so I can try to build my game up a little bit," Love said when we connected via phone. "In college, I had a run of bad luck, but I was also on the side of, you know, maybe not some of the smartest moves."
Finally fully mended, Dru Love made his pro debut in June at the U.S. Open with his dad, Davis Love III, as his caddie. But the younger Love was often in the picture for some of the 21-time PGA Tour winner's biggest moments. Literally. Check out this photo of a 10-year-old Dru watching his dad's famous shot from the pine straw on TPC Sawgrass' No. 16 during the 2003 Players Championship: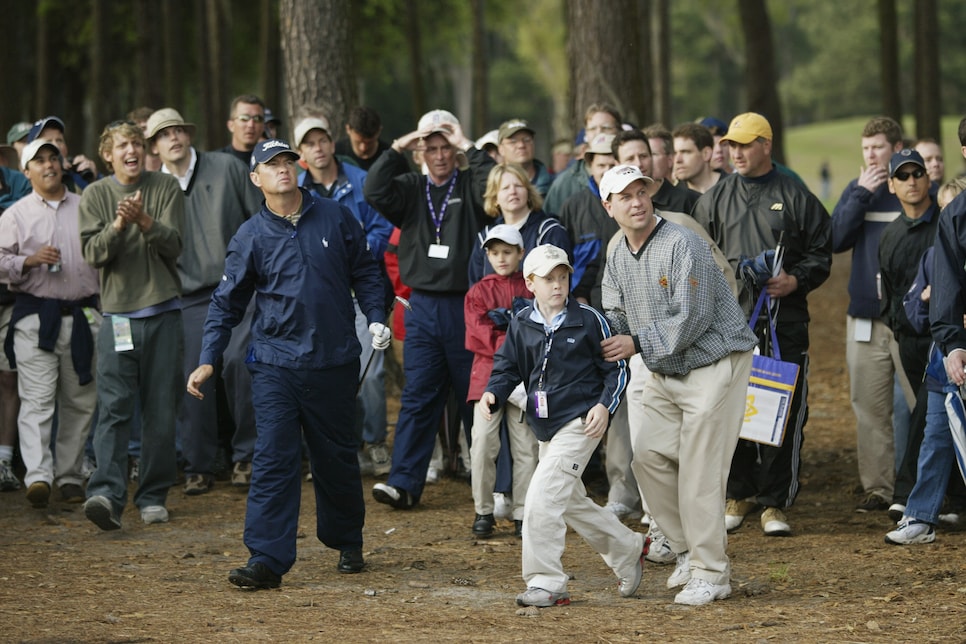 Pretty cool. Even cooler might be that fact that Dru will tee off just two groups behind dad at this week's RSM Classic, the final official PGA Tour event of 2017. Having grown up at Sea Island, it's a particularly special week for the entire Love family, as well as for the Davis Love Foundation, a charity supported by the tournament. And to talk about the event, a particularly memorable father-son duel, being college teammates with Justin Thomas, some Alabama Football and more, Dru joined us on this week's Golf Digest Podcast. Please have a listen: