News
Golf Digest Podcast: Danielle Kang on her first LPGA win, the celebration that followed, and life on tour with close friend Michelle Wie.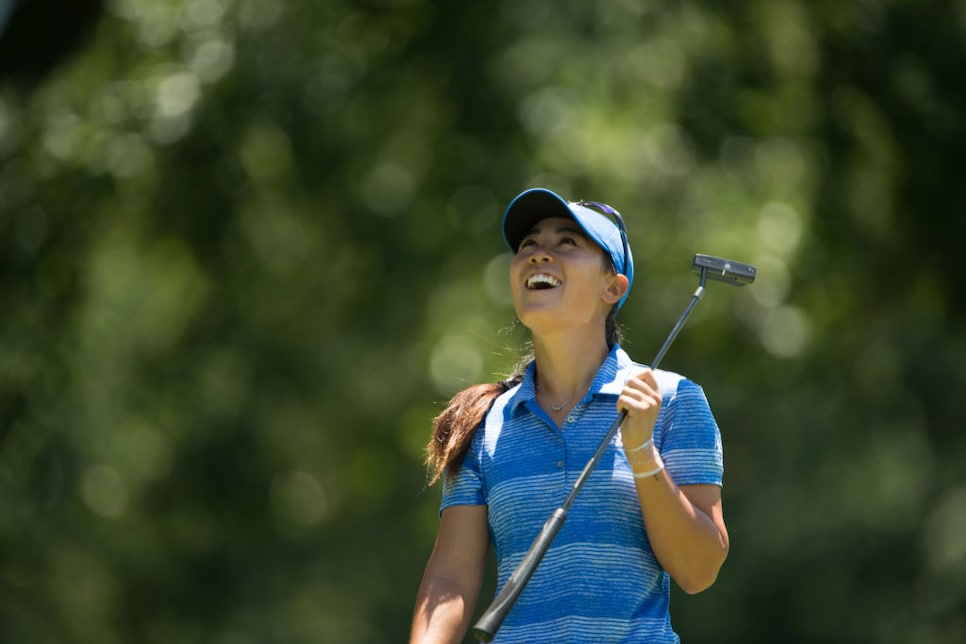 Montana Pritchard/PGA of America
California native Danielle Kang qualified for her first U.S. Women's Open when she was 14 in 2007, and won back-to-back U.S. Women's Amateur titles in 2010 and 2011. She turned pro after the second Amateur win and joined the LPGA Tour soon after. Obviously, expectations were high on this junior prodigy. But Kang's first LPGA win didn't come until her 144th start when she took the title last week at the KPMG Women's PGA Championship.
The newly crowned major champ joined Keely Levins on this week's Golf Digest Podcast to talk about her win, her relationship with golf and how it has changed since her dad's death in 2013, and what life is like on tour with her crew of friends.
Here's a breakdown of the conversation:
2:45—The expectations that came with being a very successful amateur player and what it felt like not meeting them.
7:46—Breaking down the win itself, and how she knew from the roars of the crowd that she needed to make birdie on the 18th.
13:38—The major celebration, eating noodles out of the trophy, flying to Vegas and partying with her friends.
15:57—Kang talks about her friends on tour and how those relationships work, when you're competing with people you're close to.