News
Golf Digest Podcast: Billy and Brittany Horschel on the secret of alcoholism and the triumph of getting help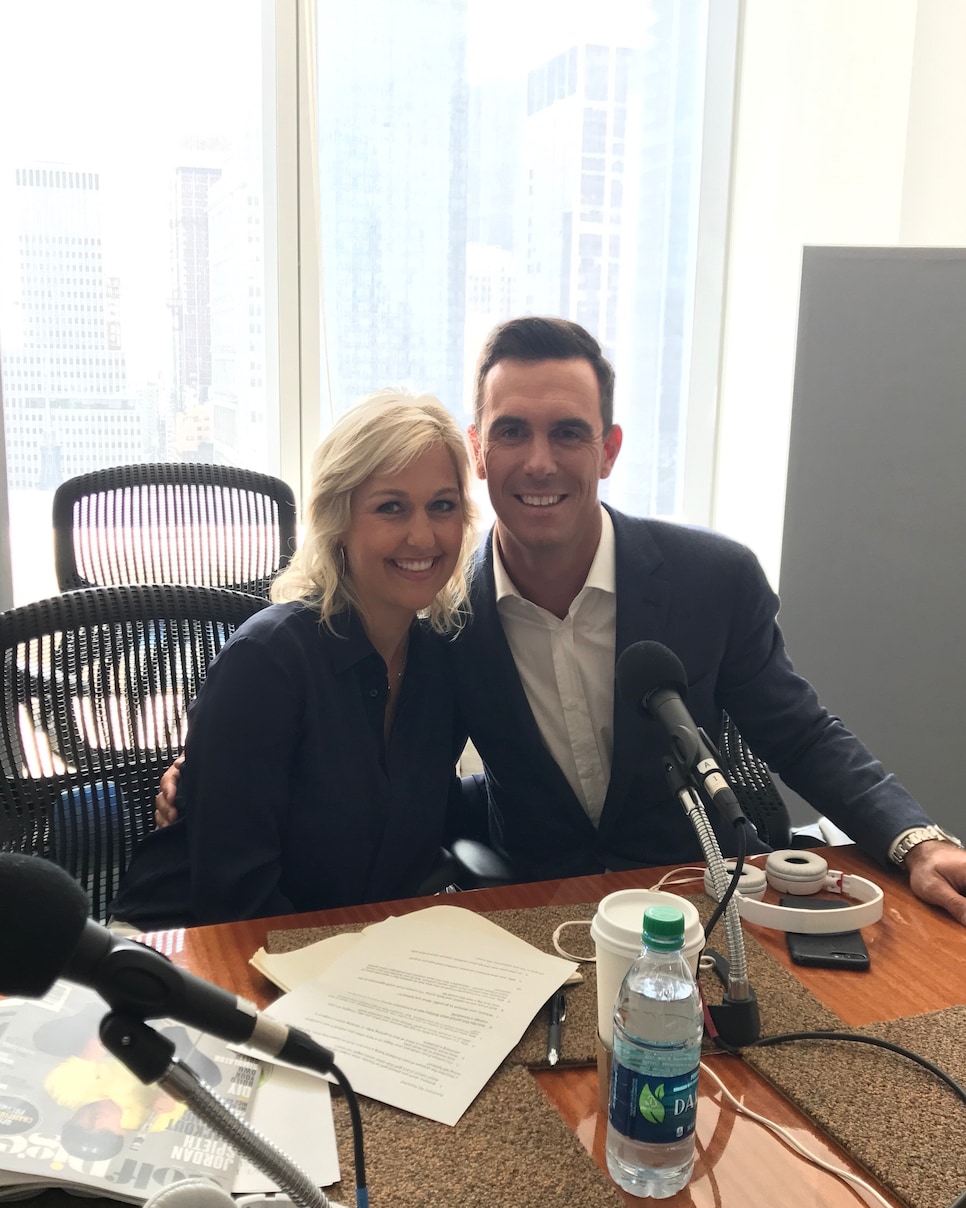 For years, Billy and Brittany Horschel had contended with the illusion of perfection. An exceptionally photogenic couple, inordinately wealthy thanks to Billy's success on the PGA Tour, leading what appeared to be an ideal existence. Could anyone have it better?
The surprising answer was revealed to the world last month, when Brittany, in the aftermath of Billy's win in the AT&T Byron Nelson, revealed a struggle with alcoholism that risked tearing their family apart. Although the couple says it was a problem that had been percolating for several years, it was in the aftermath of Billy's breakthrough in 2014, when he won $14 million for capturing the FedEx Cup, that the struggle reached critical mass.
"One of my biggest struggles was trying to be perfect," Brittany says on this week's Golf Digest Podcast. "Trying to make the perfect household. Trying to be the perfect wife, trying to be perfect tour wife. Molding myself into those categories and never finding happiness. I just slowly started losing myself. I got into a bad depression and that led to a lot of drinking and a lot of alone time. It was just a really sad, scary time, and all the while my life looks like it's a party every day and it's awesome. So it was a lot of hiding."
"Obviously, we've been very successful, and we have all this money," Billy Horschel added. "But money doesn't solve problems. Money doesn't buy happiness."
In this week's podcast, the Horschels candidly elaborate on their challenges of the last few years, starting with Brittany's surreptitious drinking, and continuing when she went into treatment, leaving Billy to manage their family and his career on his own. They also discuss the tremendous support they've received since going public with their story, and how they hope it puts a public face on a familiar challenge.
"I struggled with getting some help for so long because it's perceived as so ugly," Brittany said. "But I feel like when someone is in recovery and is living a sober life, it can be so beautiful and uplifting and positive."
You can listen the complete podcast here: