Courses
How the business of designing golf courses has changed since the 1990s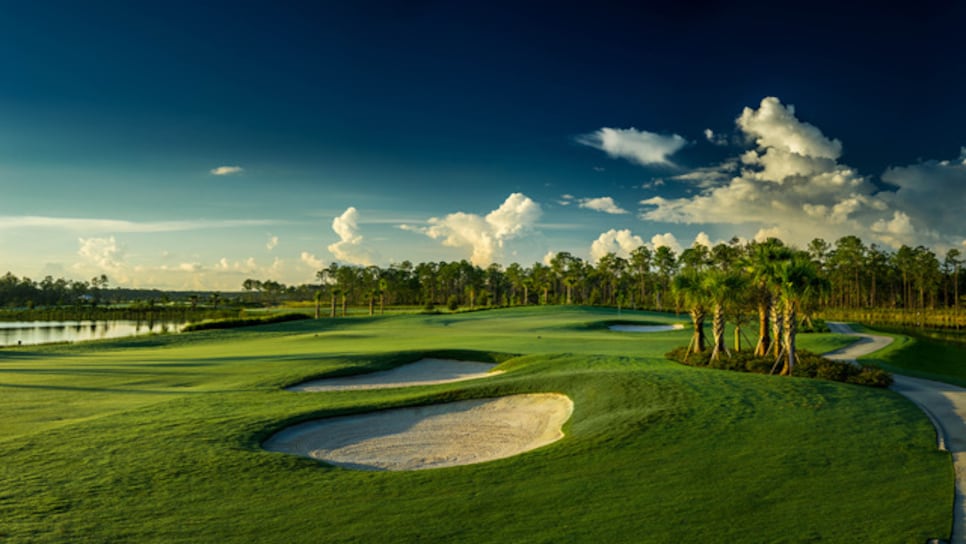 There aren't too many new golf courses opening these days, but Esplanade at Azario—a private club in Naples, is one of them. It's the work of Chris Wilczynski, who discusses what it's like to work in course design these days after the boom in construction in the 1990s and early 2000s.
It might be difficult for some of us to fathom, but in the 1990s new golf courses were blooming across the country like wildflowers in summer. Favorable lending, the continuing expansion of the suburbs and exurbs and an unrealistic expectation of the game's growth convinced developers there was money to be made in golf. Capital poured in and thousands of courses opened during the decade, a majority as part of real-estate developments. As a result, golf course architects were never busier.
Chris Wilczynski joined one of the era's most active golf design firms—Arthur Hills (now known as Hills & Forrest)—as an associate in 1997. From then until he left to open his own business in 2010, Wilczynski oversaw, coast-to-coast, numerous design projects each year, most tied to large developments and resorts, nursing the new construction operations from inception to ribbon-cutting.
Golf design in 2020 couldn't be more different. Perhaps a dozen new domestic courses now open in a good year, and chances are these will be remodels or reconceived versions of struggling existing layouts. What keeps architects busy is not new course activity but renovations and restorations of older clubs, and this is true for Wilczynski, who counts as his clients clubs such as Blythfield Country Club in Michigan, a course originally designed by Langford & Moreau, and Chautauqua Golf Club, a Donald Ross course in New York.
Given his expertise working with Hills, Wilczynski still gets new construction work when it comes along (as rare as it is)—earlier this year he opened Esplanade at Azario, a new development course in Sarasota, Florida. Wilczynski joins Golf Digest associate editor of architecture Derek Duncan on the Feed the Ball podcast to discuss the difference between working today and working in the go-go 90s and early 2000s, what clients are looking for when they hire architects now, if it's necessary to have masterly understanding of old dead architects when doing historic renovations, and the differences between his approach to design and that of his mentor, Art Hills.