Fall Favorites
Our favorite golf apparel launches, drops, and capsules for fall-winter
*All products featured on Golf Digest are independently selected by our editors. However, when you buy something through our retail links, we may earn an affiliate commission.*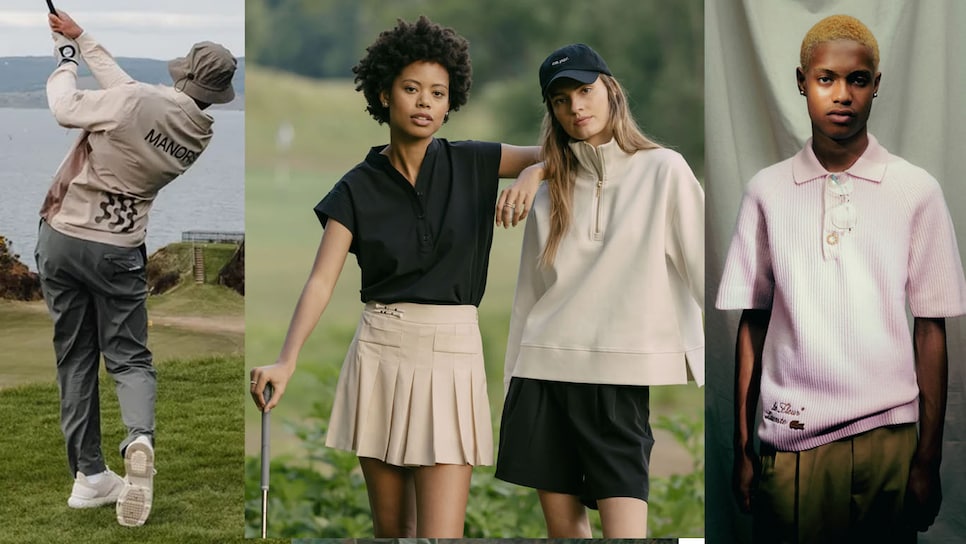 Sweater weather is upon us, and we're thrilled. Cooler temperatures mean more layers and accessories to splurge on—or add to that holiday wish list. The summer days are a thing of the past, but fall and early-winter golf means wool-blended sweaters, satin-lined jackets, and so many more trendy styles that we're so excited have made their way into golf apparel.
The latest golf launches of the season blend warmth and coziness with London-esque street style cool, old-school vintage Parisian-inspired nostalgia, and high-quality, technical performance wear. And for those already longing for summer, some of our favorite sunny trends from earlier this year, like crochet and embroidery or espresso martini prints, have received a cold-weather update to enliven even the frostiest golf rounds. Here are our favorite capsules and must-have staple pieces to get you through the winter.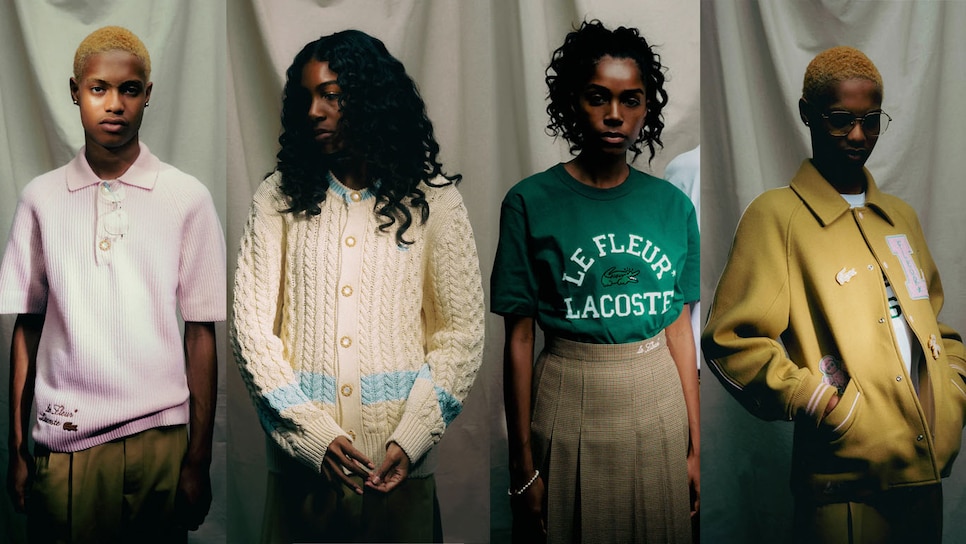 Nineties-meets-vintage-prep in this collaboration between Lacoste and Le Fleur, the style brainchild of Tyler, the Creator. Which, while not a specific reference to the sport, stems from his earlier iteration, Golf Le Fleur, and has incorporated the game into the brand's imagery. With this partnering, luxurious technical fabrics and timeless, unisex silhouettes take full swing. What caught our eye were the collared and retro pieces tailor-made for golf, like the long-sleeve knit polos and varsity jackets. And, of course, it's the pearl bracelet featuring Swarovski pearls and an 18k gold Lacoste crocodile that kept our attention.
Manors Golf FW 2023 Collection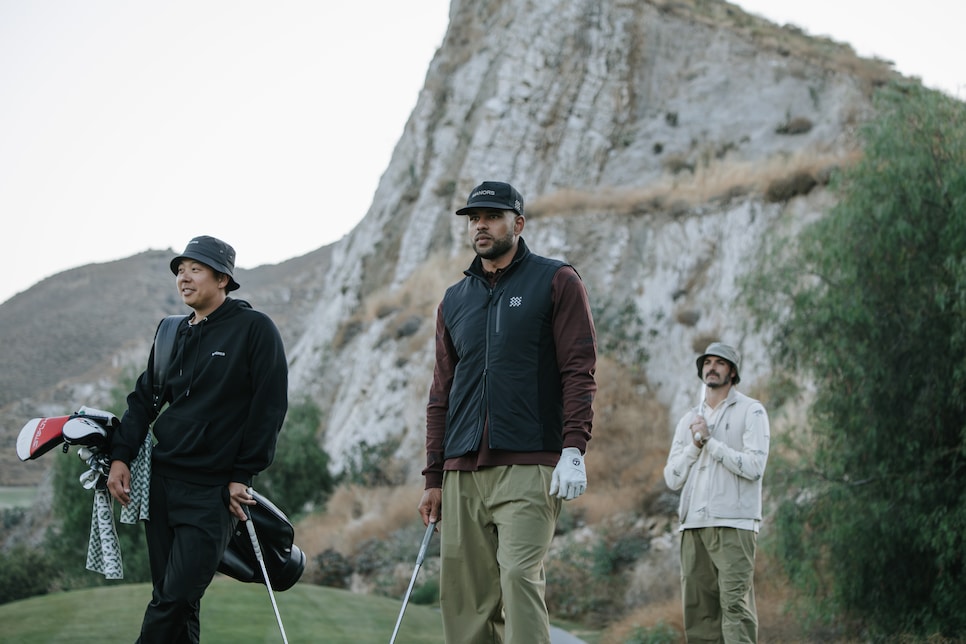 We've seen a good deal of apparel drops this year, most of which can be placed into two categories: performance and lifestyle. It's created an influx of niche brands that aim to put their specific mark on what they believe golf apparel should be. Brands that are more lifestyle-centered have tapped into the realm of making fashion-forward apparel that is also golf-appropriate. Legacy performance brands, on the other hand, stick to what they know best (moisture-wicking always). But is there a middle ground to be explored? If so, how do we fill in this gap? Manors Golf, a UK-based brand, has asked the same questions, and just may have answered them with the release of its fall/winter golf collection.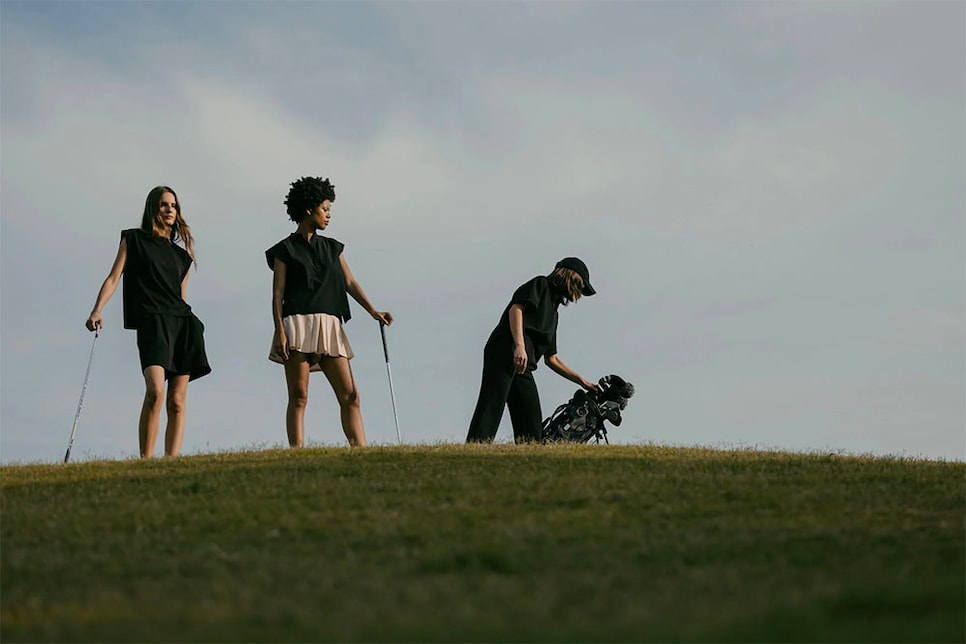 If you like Parisian cool, model-off-duty vibes, or the infamously understated luxury of the Olsen twins-backed brand, The Row, then Honors will be your new favorite brand for timeless golf staples. Launched this summer by three stylish female golfers, Honors has a capsule of well-tailored, classic golf silhouettes in evergreen shades of black, navy, white, and creamy beige. The first collection includes pieces for the course that transition seamlessly into office or after-hours attire, like high-waisted pleated shorts, stretchy tuxedo pants (both with tee holders!) and an all-purpose blazer that playfully nods to the Masters, reading "my other jacket is green."