Retrievers Gonna Retrieve
Golden retriever snags Mets home run ball, is a very good boy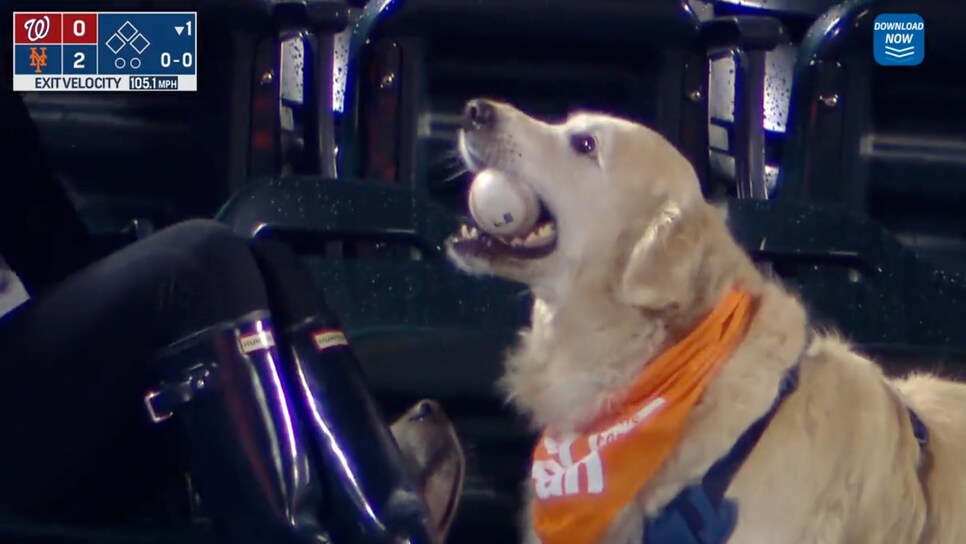 With the MLB season winding down, there are quite a few subplots to watch for: Aaron Judge finally breaking the American League HR record, the Braves completing a 10.5-game comeback to clinch the NL East and … who cares about the ins and outs of the sport when a golden retriever ended up with a home run ball?!?
It's been a ruff (pun certainly intended) end of the season for the Mets, but at least we've got this highlight of Renegade the golden retriever snagging a home run ball off the bat of Francisco Lindor.
The second homer of a back-to-back first inning by the Mets ended up in the jaws of this puppy who quickly became enamored by the ball showing it to everyone surrounding him in the stands. This is just good ol' fashioned content. Nothing more than that.
We love the Home Run Pup and hope the Mets use this goodwill and enthusiasm to get back to their old ways and start winning consistently again.
Please let this be the start of something good for the Mets. We can't lose to the Padres in a Wild Card series after such a fun season. The Padres!!
Anyway, this is a good dog. He'll paws-itively remember this moment fur-ever.
I'm sorry. I couldn't help myself.