News
Go shorter for more precision like Kyle Stanley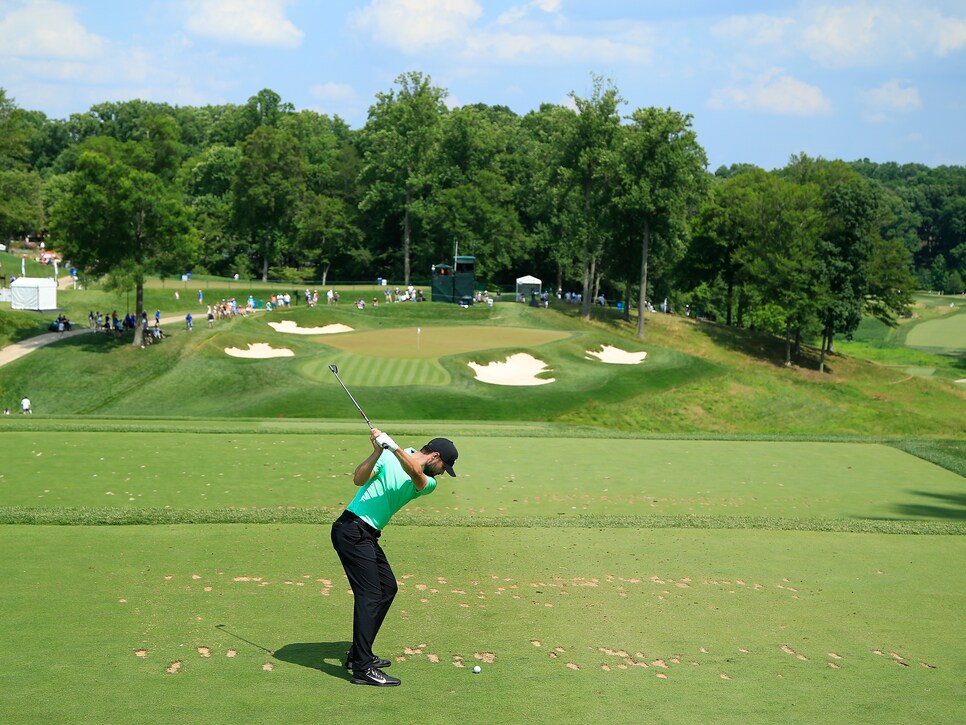 The statistics say it was only a matter of time before Kyle Stanley broke through and won again. The 2012 Phoenix Open winner was in the top ten in greens in regulation, total driving and scoring, and is known as one of the finest ball-strikers on tour. It finally happened at the Quicken Loans, where he beat Charles Howell III in a playoff under the Tour's toughest scoring conditions so far this year.
You'll read plenty of How He Hit Thats about the ways the tour's bombers smash the ball, but Stanley's swing gives hope for those of us who play a "smaller" game. According to ESPN Swing Coach Jerome Andrews, Stanley's strong ball-hitting comes from the orderly, sequential nature of his backswing and downswing -- and the emphasis on flow vs. swing length.
"Kyle has a wonderful, balanced posture, and the rotation of his body reacts to and follows the swinging of his arms and club," says Andrews, who is based in Altadena, Calif. "He has a very short backswing, with his right elbow in line with his right hip, and his hands and right forearm track very close to his right thigh and knee in his downswing. He doesn't use very much leg action, and stays on the balls of his feet the entire time. There's not much that can get out of synch."
The orderly sequencing of Stanley's downswing produces plenty of power -- more than the angry, off-balance lunges many amateur players try, says Andrews.
"Most people underestimate the benefits of staying in control, letting the speed unwind and hitting the ball in the center of the face," he says. "Try it. You'll like it."